January is often a time for reflection and committing to change — where would we be if we didn't turn our minds each year toward making resolutions to have better lives, whether it be fitness, career, relationships, social justice, or beyond?
In the United States, January is also when we commemorate the life of Martin Luther King Jr., one of the most important civil rights leaders in American history. Just a few weeks later, Chinese New Year, one of the largest celebrations in the world, follows.
As part of Impact's commitment to celebrating the wonderful diversity in our ranks, here are two spotlights on these holidays, as told by Impact employees. I share my thoughts on the importance of Martin Luther King Jr. day, especially given the events that we have witnessed in the past year. Sarah Chan, my colleague in London, was kind enough to give us insights into how she and her family celebrate Chinese New Year.
Martin Luther King Jr. Day – January 18, 2021: How will you serve your community in 2021 and beyond?
Danielle Boutte, Director of DEI Events & Initiatives, New York
This past year has been a tough one all around. In addition to coping with a worldwide pandemic, it also brought to the forefront the vast inequality in the United States — and beyond. Here's what I have observed: Some wait on the sidelines for change to happen, others raise their hands to help create the change they want to see happen. My life experiences have shaped me to become the latter.
I am Danielle Boutte, the Director of DEI Events and Initiatives at Impact. Before this role, I served Impact as the Senior Marketing Events Manager. With the disturbing events of summer 2020, I felt deeply that I could serve my community at Impact in an even more meaningful way. So I raised my hand to help bring the company's vision for celebrating diversity and inclusion to full manifestation. Since then, we have created new internal practices and programs that focus on self reflection as a company and as individuals. A significant piece of our focus has been dedicated to simply listening to others that do not always look like us or talk like us, and maybe have not had the same walk as us. Part of our hope is that by creating change toward greater equality and diversity at home in our work lives, it will activate these good things in the world beyond our "walls." It will, without a doubt, open our eyes to how we can all fairly, respectfully, and creatively shape our approach to partnerships. My thinking here is that the more you know, the more you grow — and we are all about growth here at Impact.
Martin Luther King Jr. Day or MLK Jr. Day, for short, is also known as the national "Day of Service," the sort of slogan for the holiday is "a day on, not off." Dr. King sincerely believed in mentoring. He believed in standing up to lead or to take part. And he believed in the American dream being realized for all.
So with this in mind and heart, it is safe to say that you deciding to raise your hand and meaningfully serve any of the communities that you belong to is truly the best way to honor the legacy of MLK Jr. And who knows, you may inspire others to take part and serve alongside you.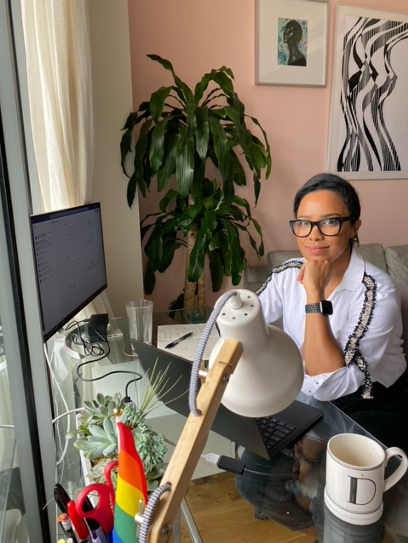 Chinese New Year – February 12, 2021
Sarah Chan, Customer Success Manager, London
When people ask me what Chinese New Year (CNY) is like, I always say, "Imagine Christmas." It's like Christmas for the Chinese. It's that time of the year when the family gather around and celebrate together. The date of CNY is different every year as it follows the lunar calendar, but it usually falls between late January and mid-February.
Similar to most festivals, food is a big part of CNY. There are certain dishes we eat during CNY for good luck, based on how they are pronounced in Chinese. Think about puns; that's how we give meaning to the dishes. A few examples are:
Fish — to increase in prosperity
Glutinous rice cakes — to gain a higher income or a promotion in social/career position
Sweet rice balls — for a harmonious family unit
Tangerines — for abundance in the new year
As you can probably tell from the symbolic meanings of the food, a big part of CNY is all about money! Have you heard of red packets? A red packet is a red envelope with money (it has to be banknotes, no coins please), which is given during CNY and special occasions such as weddings, graduation, or the birth of a baby. During CNY, they are typically given by married couples to those who are unmarried or by the older generation to those who are younger.
There are many more traditions (and superstitions) associated with CNY. A few of them are:
Putting up red banners (Fai Chun) at home, with wishes written on them
Gambling! Mahjong, poker, and a lot of other creative gambling games to win (or, unfortunately, lose) money from your friends and family
Not meeting with friends or relatives on the third day of CNY. You must stay at home that day or else there will be nonstop arguments with whoever you go to see. (Although, no one cares about this superstition too much anymore)
Not washing hair on the first day of CNY. Washing your hair means washing your fortune for the next year away. Again, it has something to do with a Chinese pun.
I remember when I was younger, I had very mixed feelings about CNY. On one hand, I got so much money for doing nothing. My sister and I would get about £500 each, if not more, every year. That was a huge deal! But on the other hand, it is a holiday meant to be spent with family, so my sister and I used to feel like we got "stuck" with these relatives 24/7 for about a week. It felt more like an obligation to be there with the family. We would much rather have gone to school and see our friends.
Fast forward to today – I'm living in London, half a world away from my family in Hong Kong. CNY has become the only time of the year I can see them in person. I am also married now and really enjoy giving out red packets to the kids in the family and my single friends. All those traditions about CNY that felt kind of lame when I was younger have become something I've fully embraced and look forward to every year. With COVID, it's very unlikely we can fly back in 2021 for the upcoming CNY, but hopefully I can celebrate with my "Hong Kong gang" in London by then!
Photo of me attempting to do a CNY traditional lion dance in a flat with my friends
Writing red banners with my husband! He doesn't know Chinese at all so we wrote English in a Chinese character manner. The words make no sense at all, but it's good fun.
Want to work with people from around the world in a culture where diversity is celebrated? Come find your place here at Impact.