The most powerful tools for modern publishers
Trusted by thousands of premium publishers globally across every major vertical: News, lifestyle, technology, fashion, parenting, travel, and more!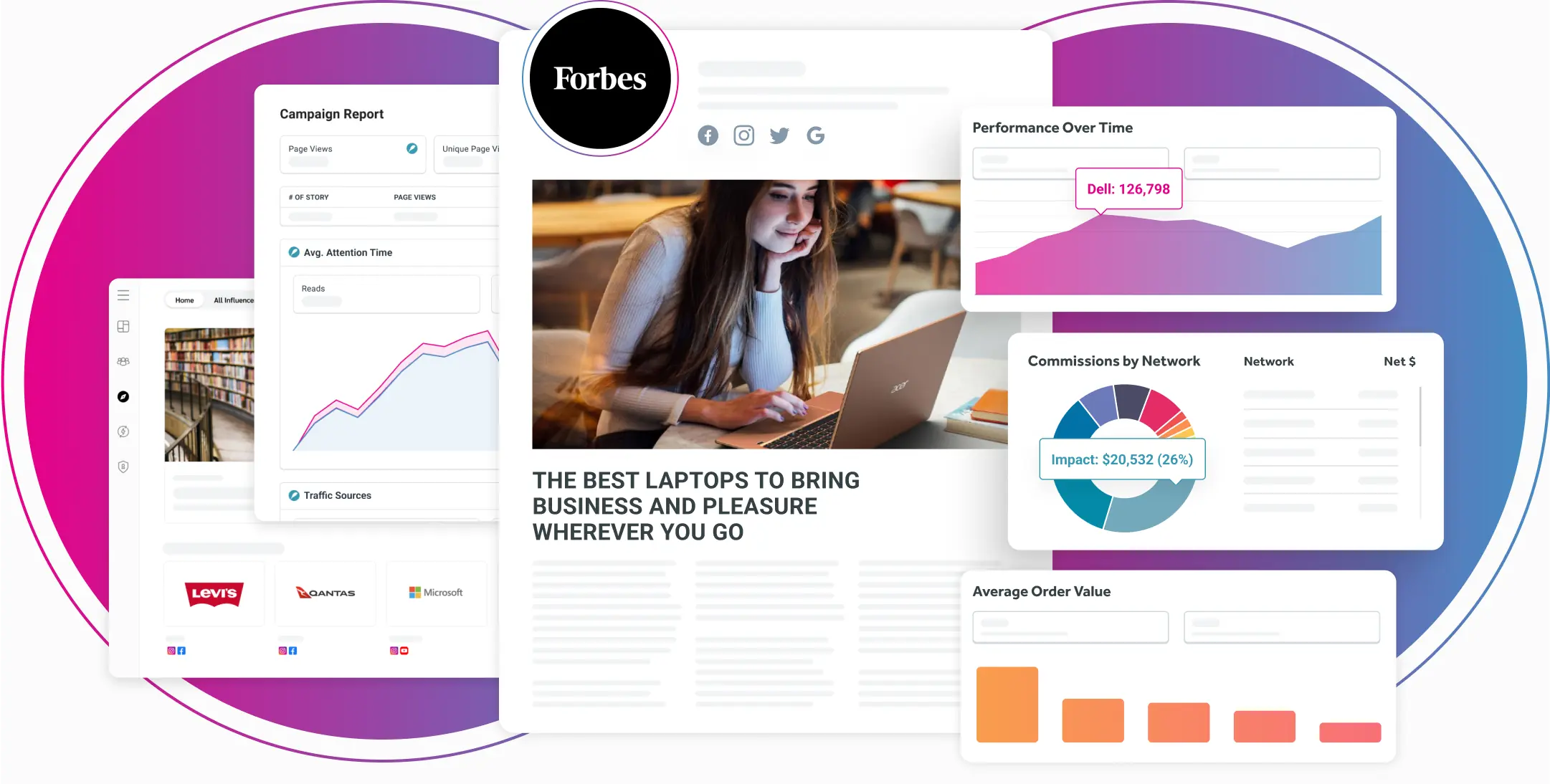 How a360media leverages data from Trackonomics
Kara Kamenec, Senior Director of Ecommerce and Affiliate Marketing at a360media, shares how her team uses Trackonomics to quantify success and guide commerce content.
Watch video
---
Get your time back
Stop wasting precious hours logging in and out of networks and platforms all day. Centralize your social, website and affiliate data from over 200 channels and networks, all in one place. Let our tools gather your data, we know you have more important things to do.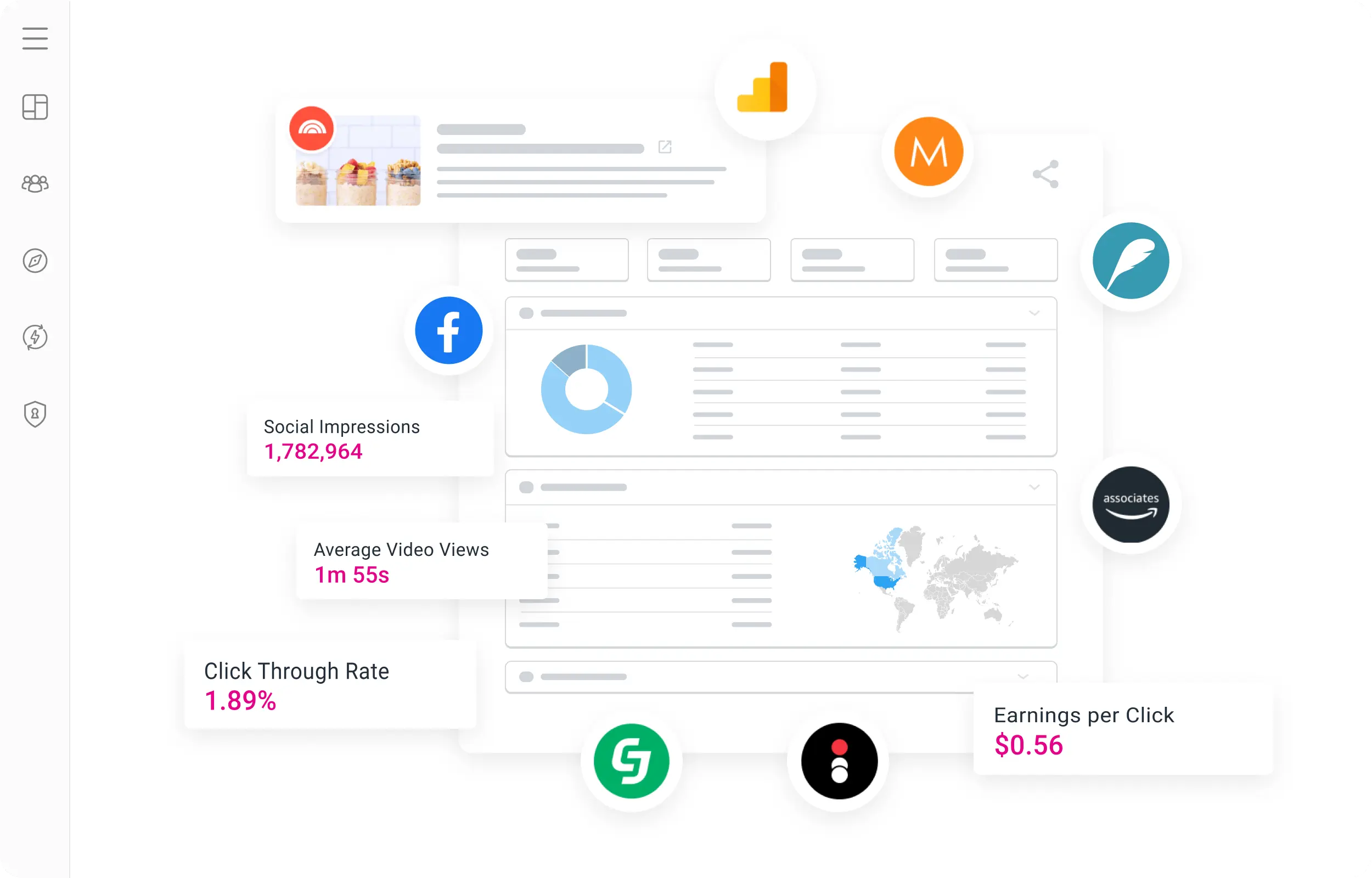 Focus on the content that's working
Know where your audience spends the most time, which articles are most popular, and what parts of your site are most profitable. We show you the needles in your haystack.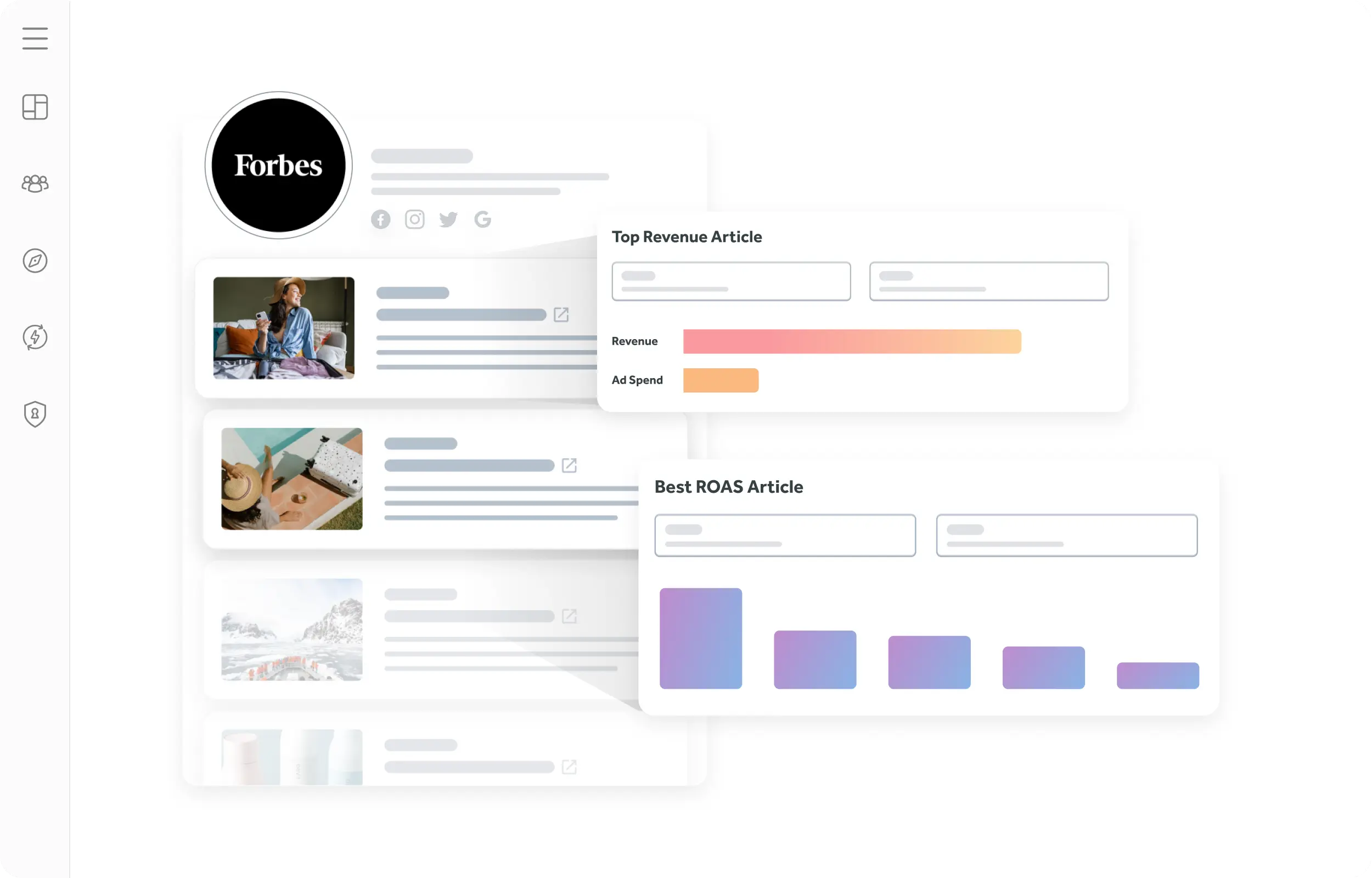 Plug your leaky revenue bucket
Recapture the 10% of the revenue you're losing every month. Create new affiliate links in seconds, fix broken ones even faster. It's the easiest money you'll make all year.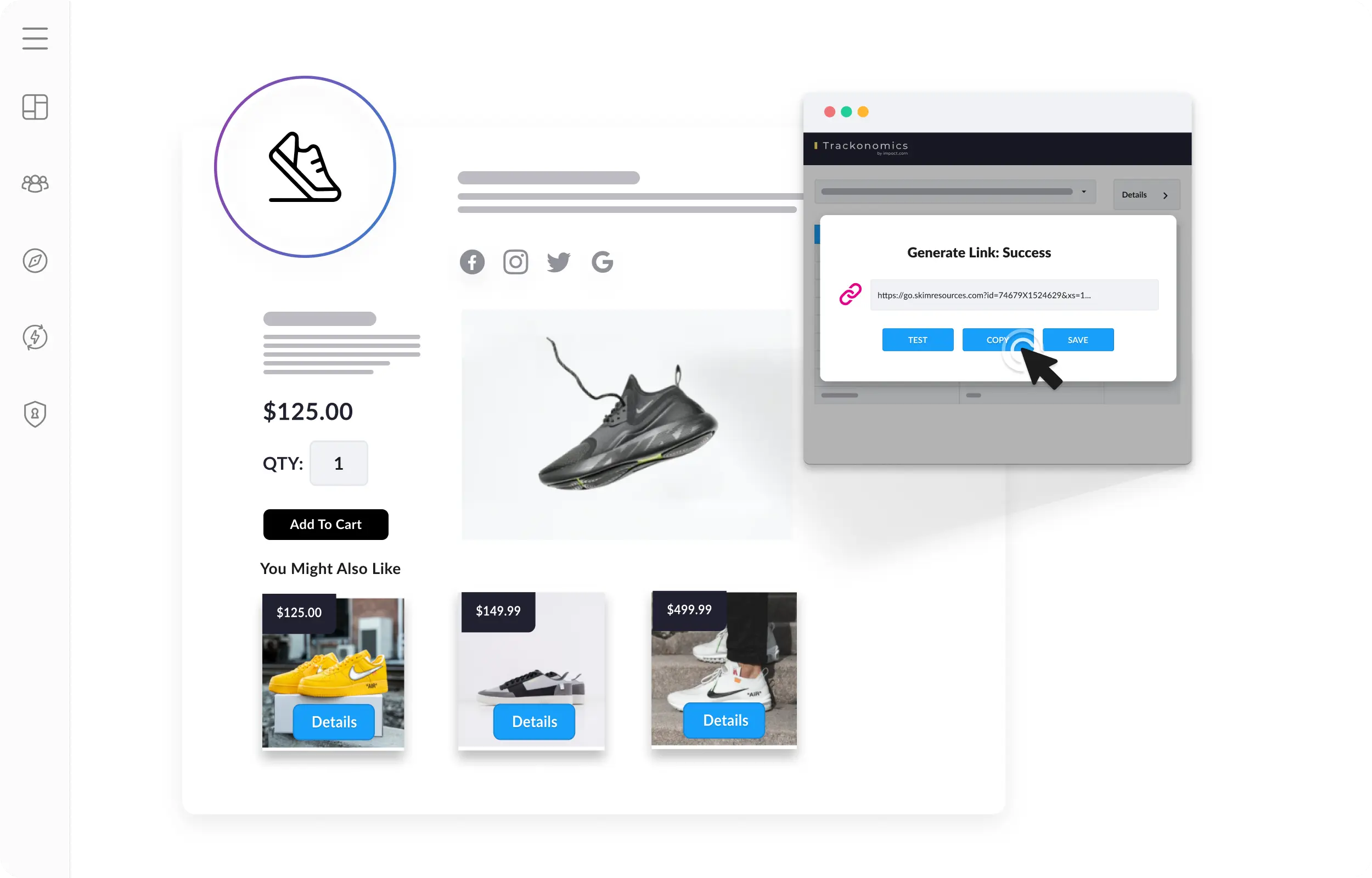 Impress your brand partners
Landing a new customer is hard, keeping them is even harder. Stand out from your competition with live reports that tell you the whole story. Because we both know you contribute more than just a last click.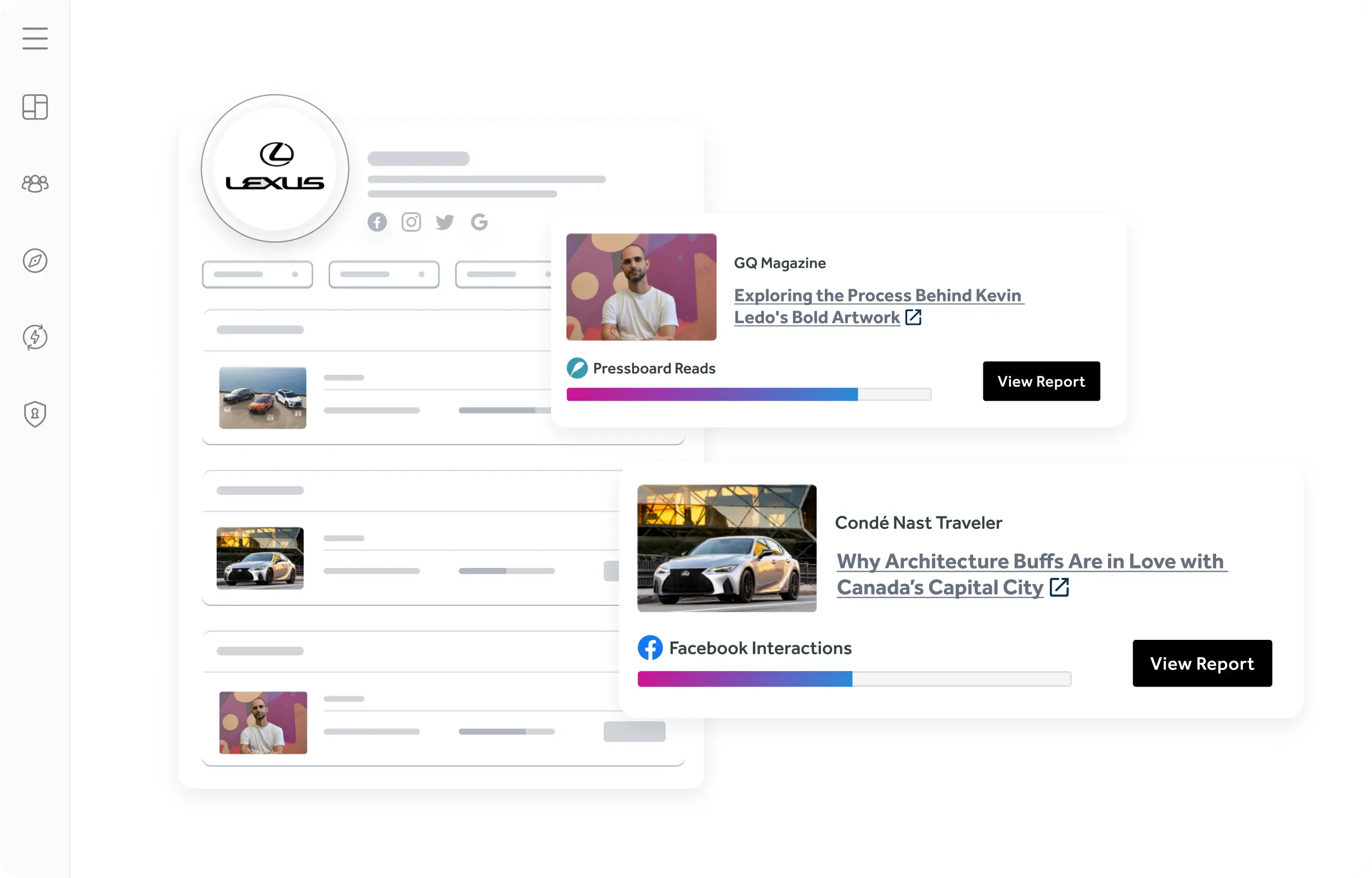 ---
Everything you need to know about commerce content
With commerce content, brands and publishers meet consumers where they're at. Learn more about how brands can maximize the commerce content opportunity with impact.com.
Watch video