Actionable insights at your fingertips
Continually optimize your partnerships to drive growth and increase efficiency.
Empower decision-making with a deeper knowledge of your partnerships
Uncover each partners' unique strengths and unlock the potential of your entire partnership program through the Partnership Cloud's Partner Insights reports.
Gain insights about valuable partners overlooked by last-click models. Identify incremental value of partners all along the purchase journey — and reward them appropriately.
You want to attract customers with high lifetime value — customer value reporting lets you identify the partners that bring in these high-quality purchasers.
Benchmark your partnership program against other channels such as paid search and display, so you can adjust your spend accordingly.
Last click doesn't give you the full picture. If you ignore partners that drive value at the beginning or middle of the purchase path, you're choking your whole funnel.
The Contribution Report shows which partners deliver incremental value throughout the funnel, so you can keep them incentivized and producing results for you.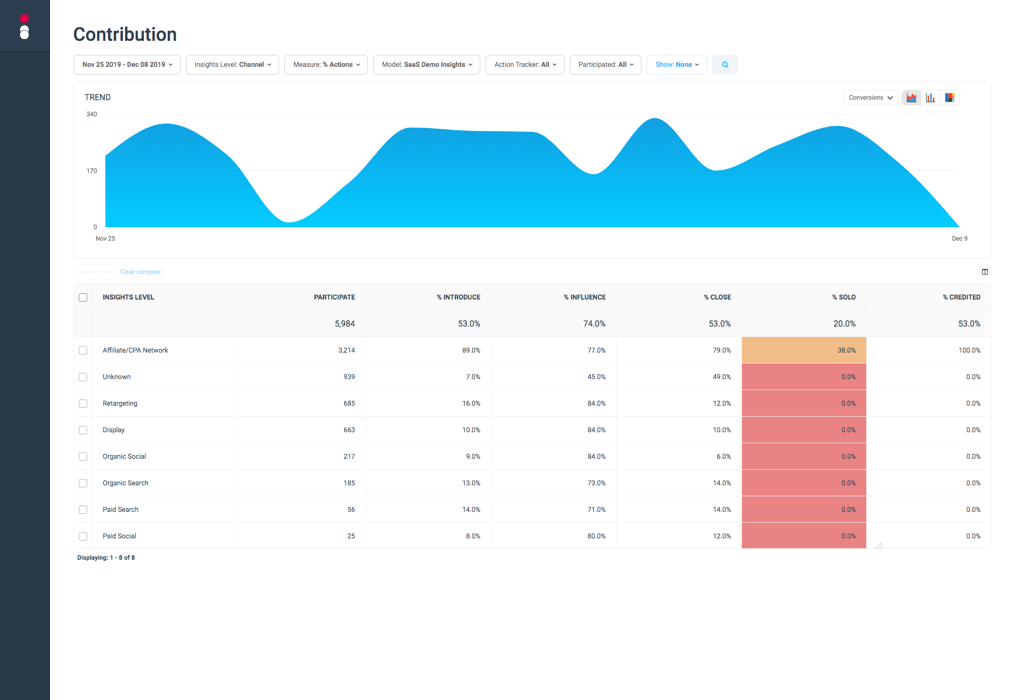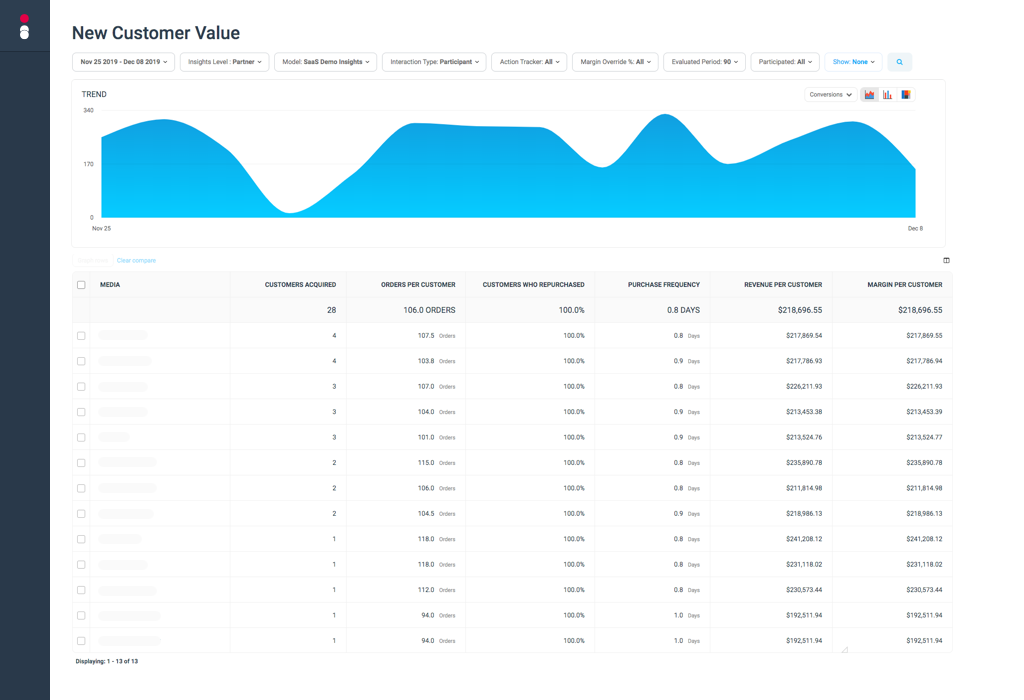 Assess customer lifetime value
Maybe last year's Black Friday sale did great, but which partners brought in one-time deal seekers and which ones brought in high-value repeat customers?
The Customer Value report answers these questions and more, enabling you to recognize the partners that bring in your most loyal customers.
Track customers across devices
Do more customers enter the conversion path on mobile or on desktop? Which device do they use when it's time to purchase? Where do tablets fit in?
Device Analysis gives you the full breakdown of cross-device customers' paths to conversion.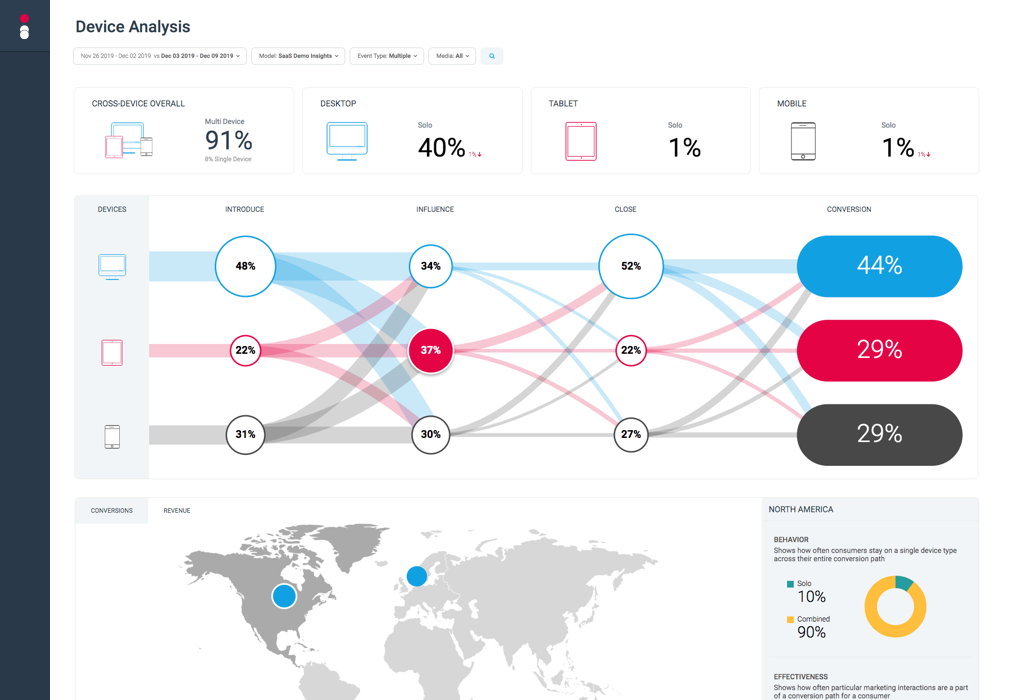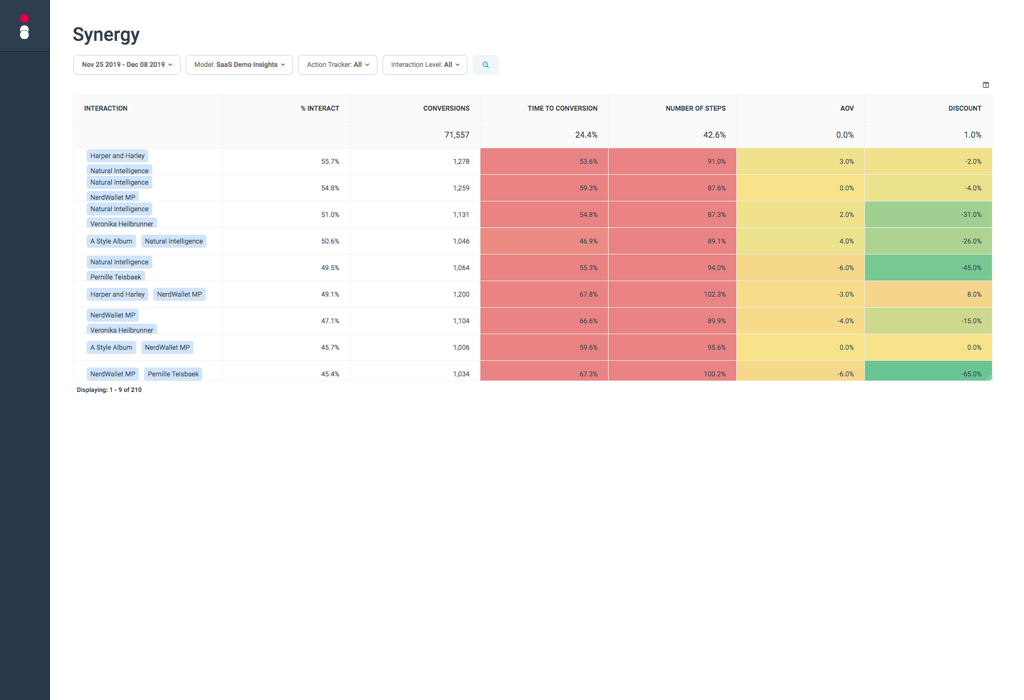 Discover the power of partner synergy
Do customers purchase more quickly or do they slow down when they encounter two partners in their conversion path? Does AOV go up or down in those moments? Discover where synergies — and anti-synergies — exist in your partner mix with the Synergy Report.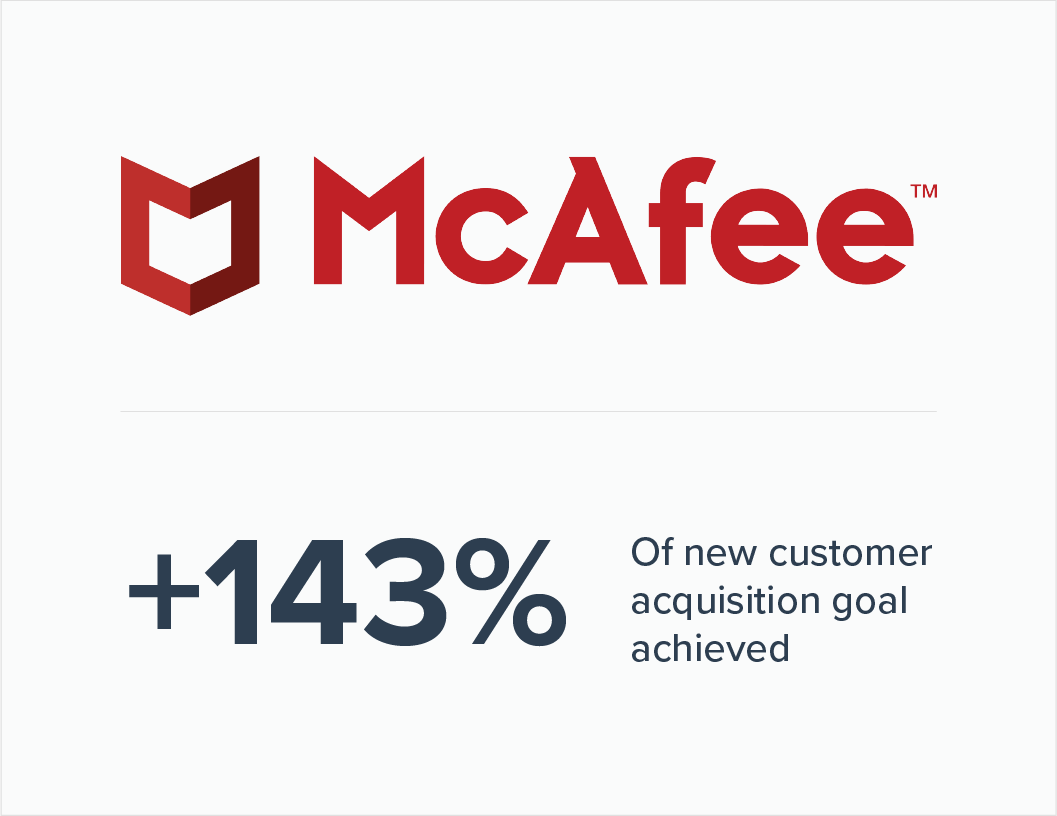 How McAfee achieved a holistic view of the consumer journey
Using Partner Insights, McAfee was able to identify a specific group of publishers that drove a significantly higher share of new customers, realizing a 9% increase in new customer sales and beating their goals by 43%.
Partnership Cloud™ manages, protects, and optimizes all of your organization's different partnerships.
Learn more about how we can help you scale faster.