Reach out and say hello
Get in touch through any of the channels below. We're eager to hear from you!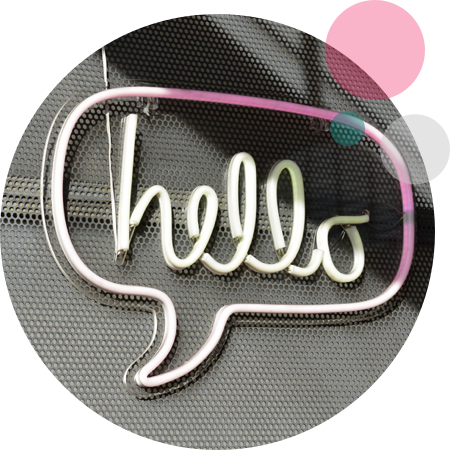 ---
Customer support
If you are unable to log into your account, please contact our support team. A ticket will be created and one of our support team members will assist you via email.
Help center
Navigate our help center articles for assistance on various platform and partnership topics. From quick Frequently Asked Questions to in-depth guides, we have you covered.
---
Our offices
New York, NY
136 Madison Ave., FL 10, New York, NY 10016
+1 (917) 720-2883
Santa Barbara, CA
223 E. De La Guerra St., Santa Barbara, CA 93101
+1 (805) 324-6021
San Francisco, CA
600 California St., 13th fl., San Francisco, CA 94108
+1 (917) 720-2883
Columbus, OH
445 N High St, Suite 410, Columbus, OH 43215
+1 (917) 720-2883
Seattle, WA
500 Union St, #350, Seattle, WA 98104
London, UK
15 Rathbone Place, London, W1T 1HU
+44 (020) 3876 6532
Sydney, Australia
Level 1, 80 Albion Street, Surry Hills, NSW, 210
+61 2 8069 2085
Shanghai, China
Shanghai Xuhui District (Jinhe Crossing the Boundary), Room 306 5B, No. 8 Hengshan Road 200031
Oslo, Norway
Spaces Aker Brygge, Att: Impact, Fjordalléen 16, 0250 Oslo
+47 450 20 485
Cape Town, South Africa
2nd Floor Sable Corner, Bridgeway Road, Century City, Cape Town, 7441
+27 21 914 1764
Singapore
5 Shenton Way, UIC Building, #10/11-01, Singapore 068808
Berlin, Germany
Impact, c/o Mindspace, Friedrichstraße 68, 10117 Berlin
Stockholm, Sweden
Impact, c/o Epicenter, Mäster Samuelsgatan 36, 111 57 Stockholm
Tel Aviv, Israel
26 Ben Avigdor St, Tel Aviv, Israel
North Vancouver, Canada
120 Lonsdale Ave 200, BC V7M 2E8, North Vancouver
Tokyo, Japan
JR Shinjuku Miraina Tower 18F, 4-1-6 Shinjuku, Shinjuku-ku, Tokyo 160-0022
Paris, France
34 rue Laffitte, 75009
Jakarta, Indonesia
Pacific Place Mall Level 1. Jl. Jend. Sudirman Kav. 52-53, SCBD, Jakarta Selatan 12190
Kuala Lumpur, Malaysia
Jerry Coworking Space TTDI, Unit 8A, Jalan Wan Kadir 1, Taman Tun Dr Ismail, 60000 Kuala Lumpur, Federal Territory of Kuala Lumpur, Malaysia
Milan, Italy
Via Sassetti 32, 20124, Milan
---