For agencies with happy clients
Achieve growth for your clients and scale your agency with the world's best partnership platform




Let's grow – together
Agencies are a key player in the partnership economy and when you succeed, we do.
---
Introducing the Agency Partner Program
Join us as a partner and unlock benefits that grow as our partnership does.
Dedicated agency manager

Referrals from impact.com

Certification & training for employees

Co-marketing programs

Discounted client fees

Program strategy & enablement

Access to company leadership

Exclusive event access

And way more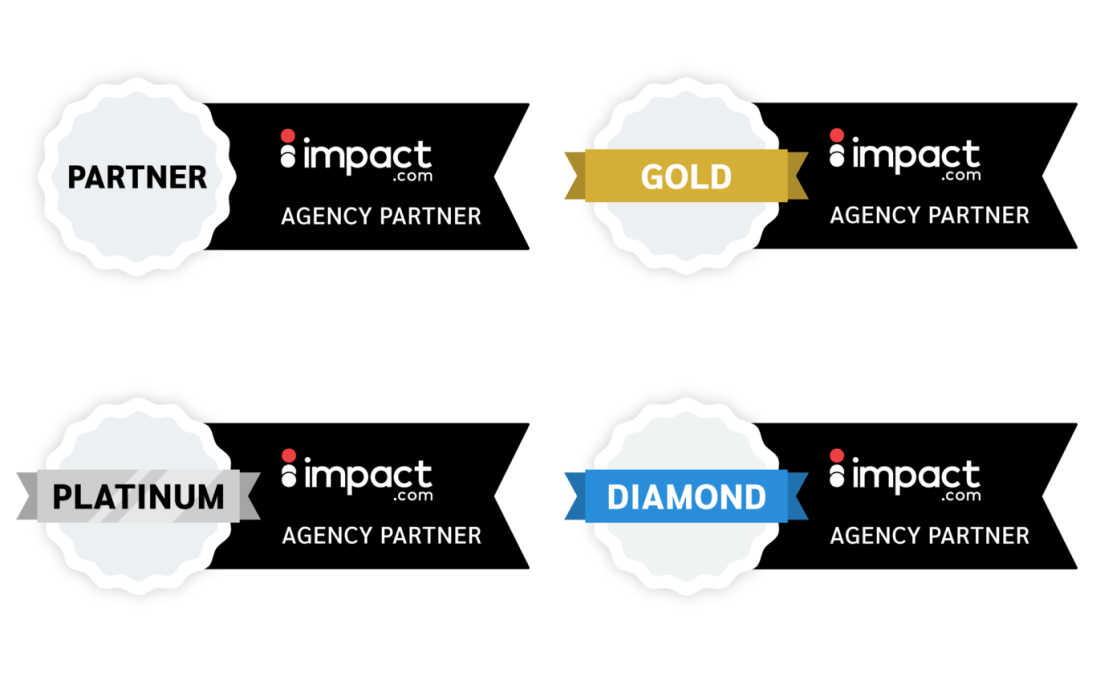 ---
Because no two agencies are the same
We're the best at partnership platforms, you're the best at partnerships. Together, that's a winning recipe. That's why we partner with agencies of all shapes and sizes to drive growth and value for clients.
Become a partner
Digital marketing agency
Unlock a new channel of valuable growth opportunities for clients through partnerships and automation.
OPM agency
Increase productivity and reduce costs by merging siloed affiliate programs and with best-in-class agency tools.
Influencer agency
Tap into our network of creators and automate promotional terms, content approval, and bespoke payments for each creator.
PR agency
PR and partnerships are colliding, and the result is growth. Expand influencer and commerce content opportunities, and delight clients with valuable performance insights.
Your agency
No two agencies are the same and we're here for it all. Get in touch with our team today to learn what we can do for you.