Find the right partners, expand your reach
Discover perfectly aligned global partners – and add them to your partnership program with ease. Save time finding partners with powerful automation technology.
---
Build your ideal team of partners
Your partnership possibilities are infinite, but first you have to find and recruit them.
Stay a step ahead with competitive discovery
Search by brand to see who is driving traffic for your competitors.
Use content-based discovery to align search with substance
Identify partners by content based on search rankings to ensure optimal collaboration.
Find influencers big and small
Use targeted searches and social listening to uncover even the nano and micro influencers that have your audiences' trust.
---
Browse a rich partner universe
Access global partners of all types and sizes with Enhanced Discovery. Enrich partner profiles with dozens of data points and sample posts.
Explore unlimited opportunity with any new partner you'd like, from traditional affiliates to content creators to premium publishers and beyond.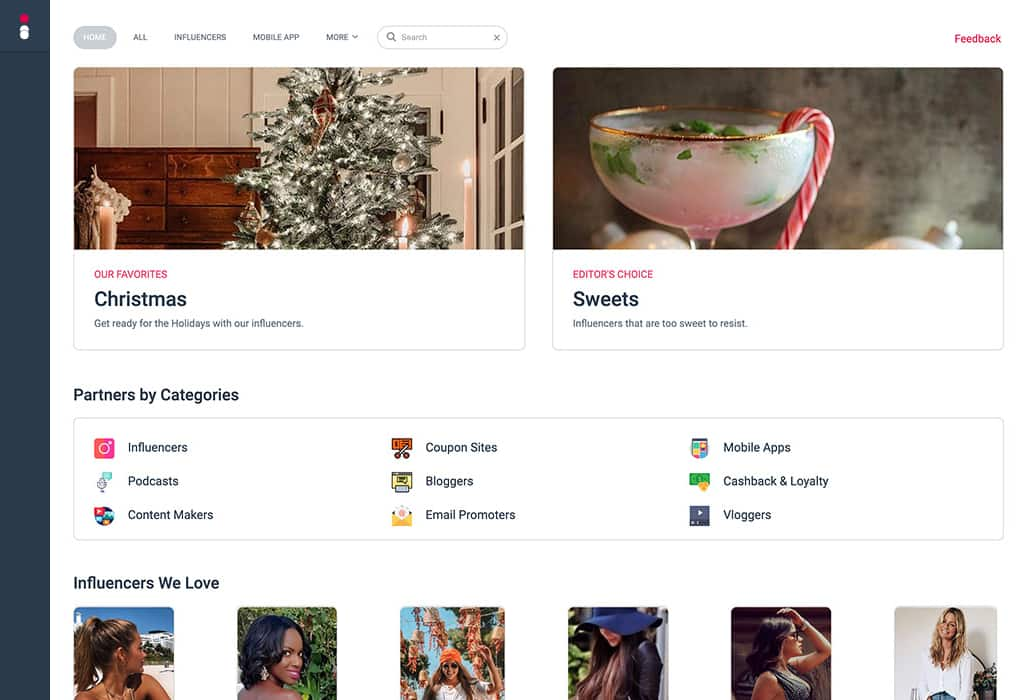 impact.com's Discover tool finds partners for you
Want to know:
Who's driving traffic to your competitors?
Who's talking about specific topics on social media?
Who's working as one of Amazon's associates?
Who's prolific at creating content?
Put your discovery process on autopilot for influencer search, social listening, robust prospective partner profiles, and more.
Send personal messages at scale
You don't have to sacrifice — partner outreach can be engaging and efficient. Once you decide whom to contact, send hundreds (or even thousands) of personalized, one-to-one messages with just a click. All of your outreach is automatically tracked.
Automate partner drip campaigns
Email workflows allow you to put rules in place to route partners down different messaging paths, depending on their responsiveness – just set it and go!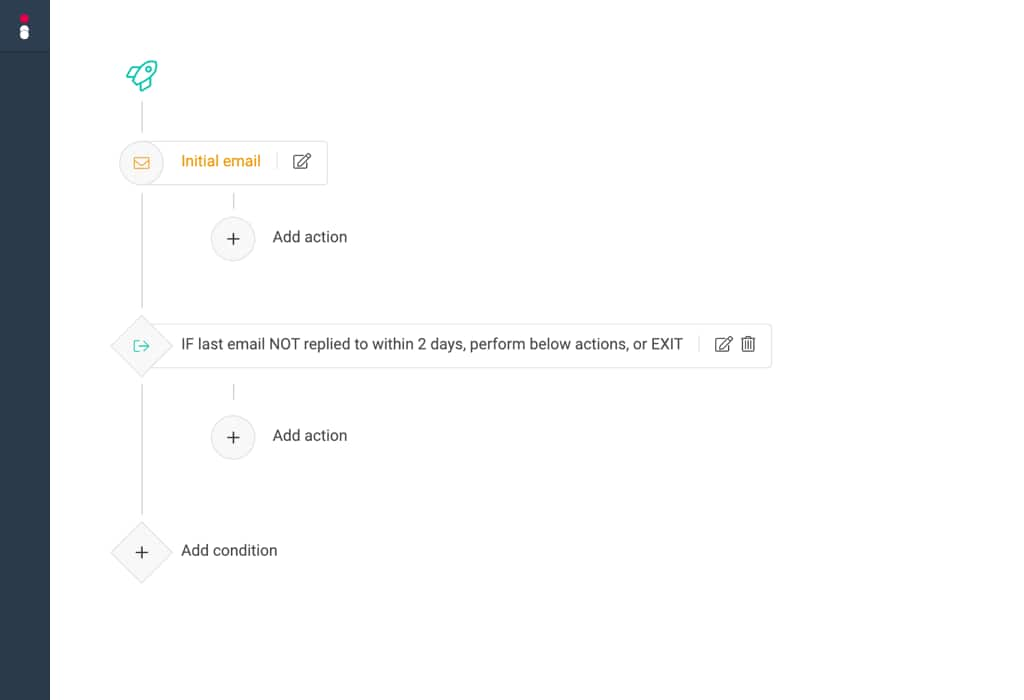 Keep the pulse on your recruitment pipeline
Get insights into the overall impact of your recruitment efforts across prospect group, email template, and other dimensions. Take a holistic view of your pipeline, then drill down to see precisely what's working and which areas need more attention.
---
---
impact.com partnership management platform
Manages, protects, and optimizes all of your organization's different partnerships. Learn more about how we can help you scale faster.
Discover & Recruit
Contract & Pay
Track
Engage
Protect & Monitor
Optimize
---