Find the right partners to drive growth
Connect with customers at every stage of the buyer's journey with a partner mix that includes affiliates, influencers, content publishers, and more.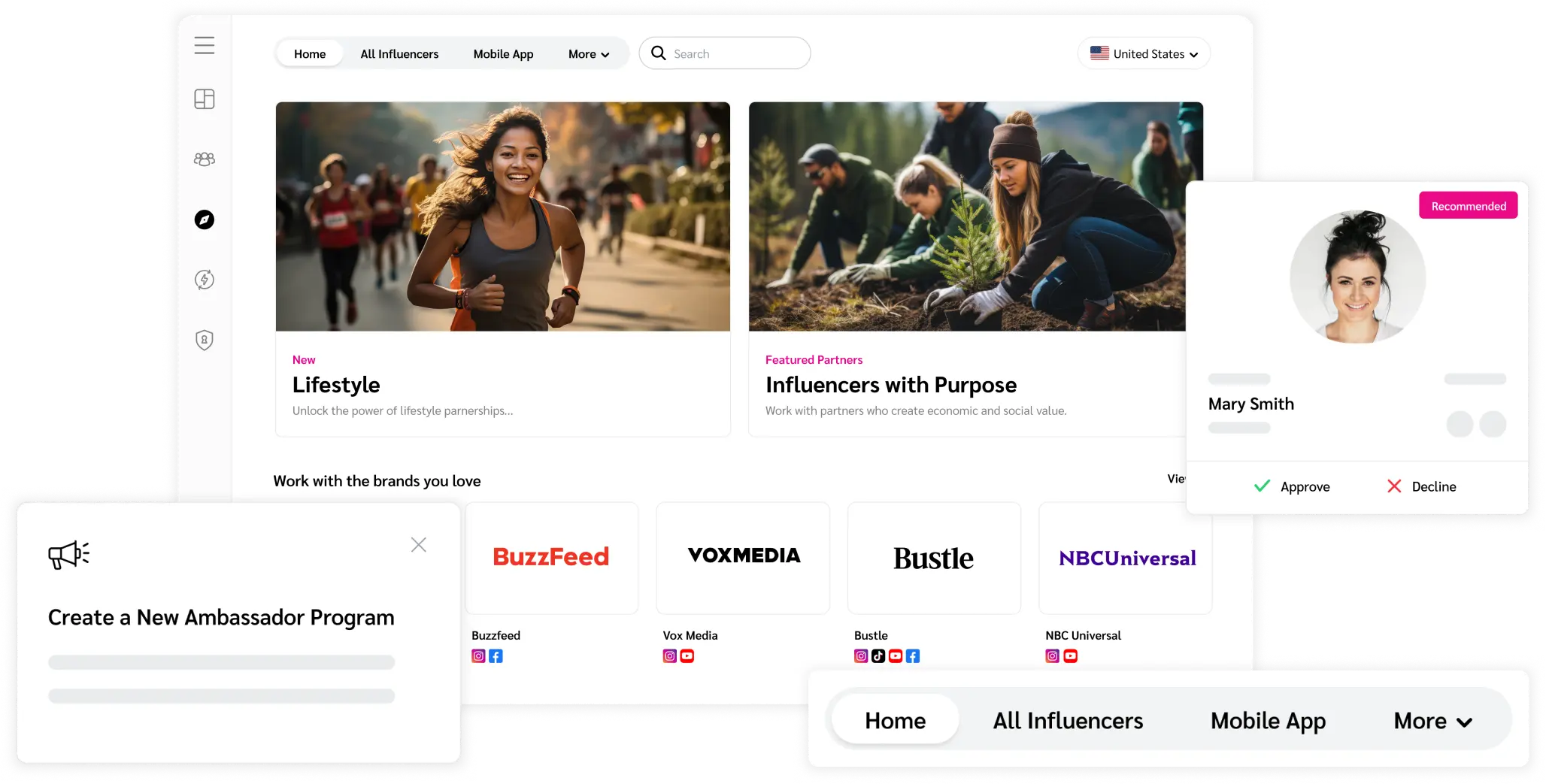 Tap into undiscovered audiences through partnerships
Diversify your partner portfolio to build authentic customer connections and help you achieve your unique business goals.
---
Engage with customers at every stage of the buyer's journey
Partnerships optimize touchpoints along the entire customer journey, driving full-funnel performance.
The impact.com Marketplace allows you to browse perfectly curated partner collections and explore an ever-growing ecosystem of global partners to create diverse partner portfolios.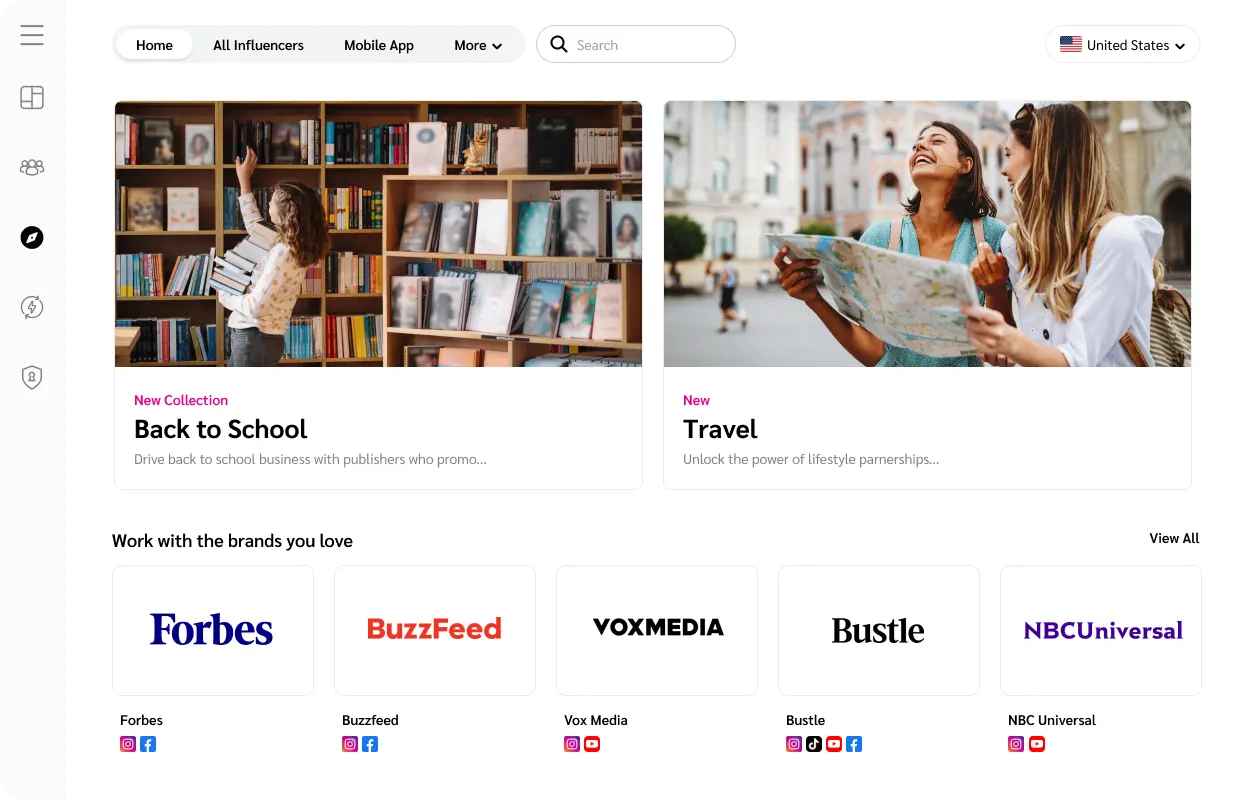 Find partners, no matter where they are
The impact.com platform hosts powerful search tools—advanced search, robust filters, and AI recommendations—to connect you with partnership opportunities that match your unique requirements.
Extended Search automates discovery by searching the impact.com Marketplace and across popular search engines to present highly relevant partner opportunities—saving valuable time and effort.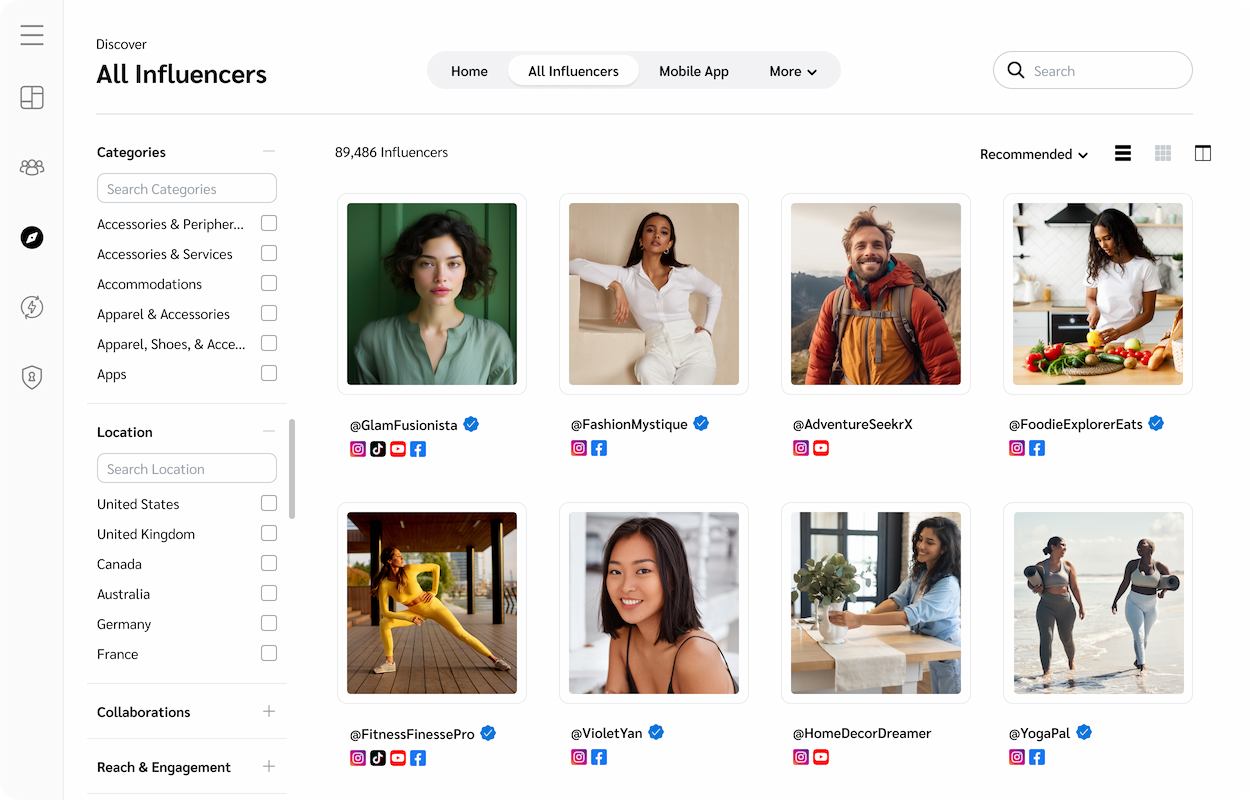 Access key partner information to ensure the perfect match
Each partner in the impact.com Marketplace has a detailed profile to help you make informed decisions on who to collaborate with.
Media properties (links to website and social media platforms)
Traffic statistics (engagement rate, monthly visitors, and more)
Contact details
Audience countries
Tags and categories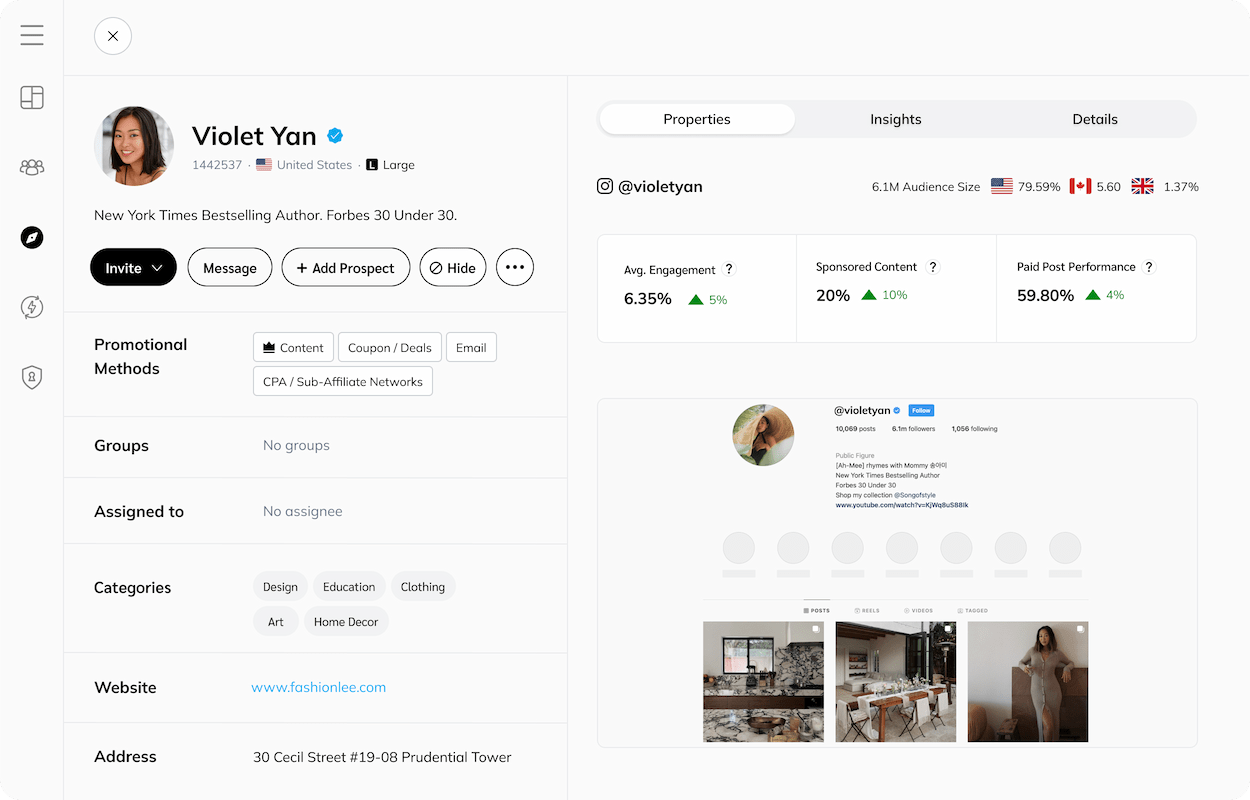 Turn prospects into partners with ease
Set the foundation for success and build thriving partner relationships from the beginning. Utilize impact.com's time-saving tools and services to strategize a winning recruitment plan.
Send personalized outreach emails in bulk
Automate outreach with email workflows
Engage prospects with in-app chat
Track each partner's progress in the recruitment process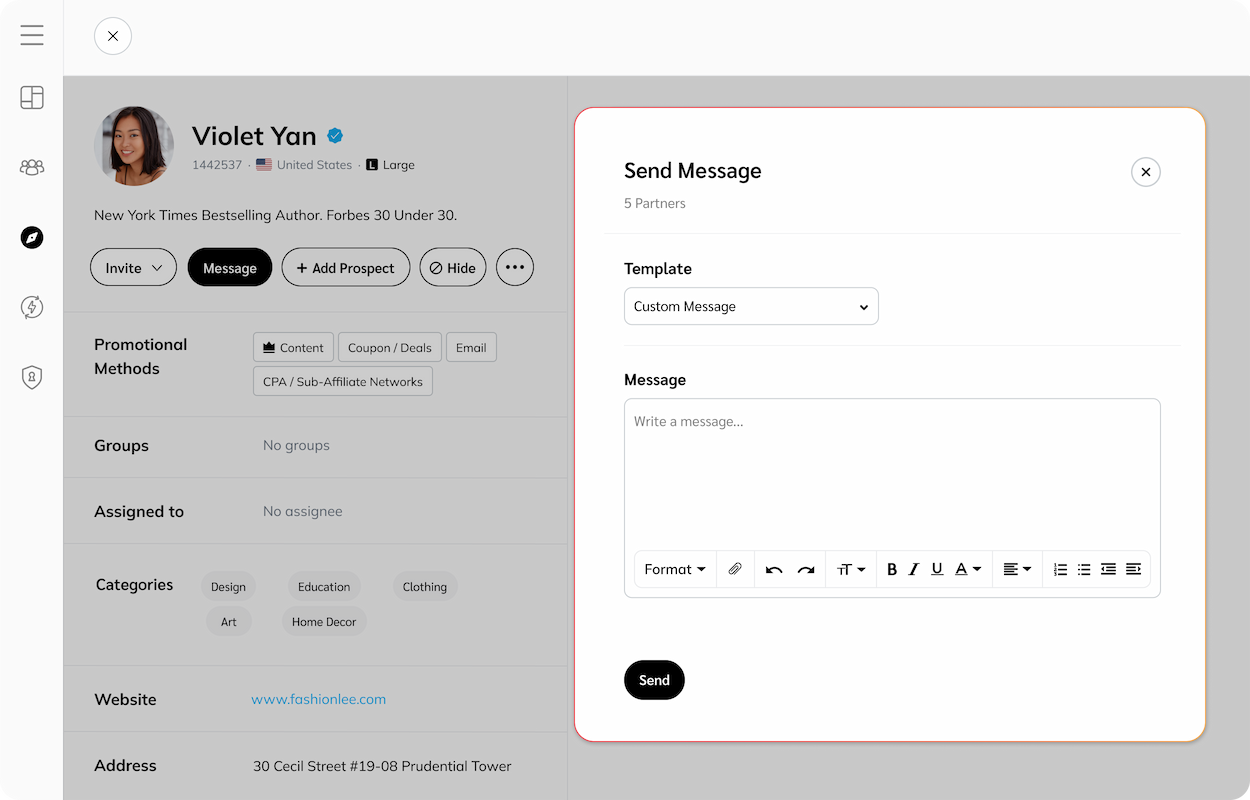 ---
---
impact.com partnership management platform
Manages, protects, and optimizes all of your organization's different partnerships. Learn more about how we can help you scale faster.
Discover & Recruit
Contract & Pay
Track
Engage
Protect & Monitor
Optimize
Discover & Recruit
Discover a limitless number of global partners—and add them to your partnership program with ease. Save time with powerful discovery and recruitment automation.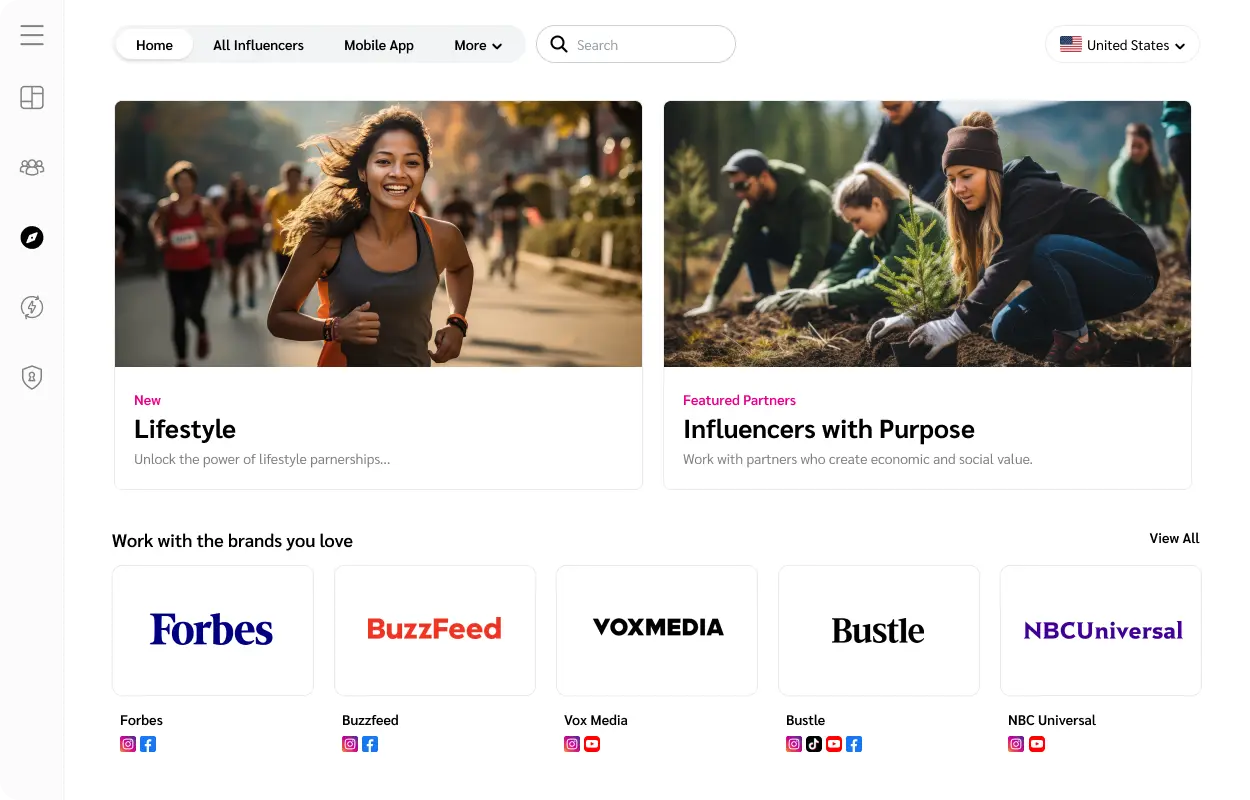 Contract & Pay
Choose your business outcomes, then reward the partners that drive them.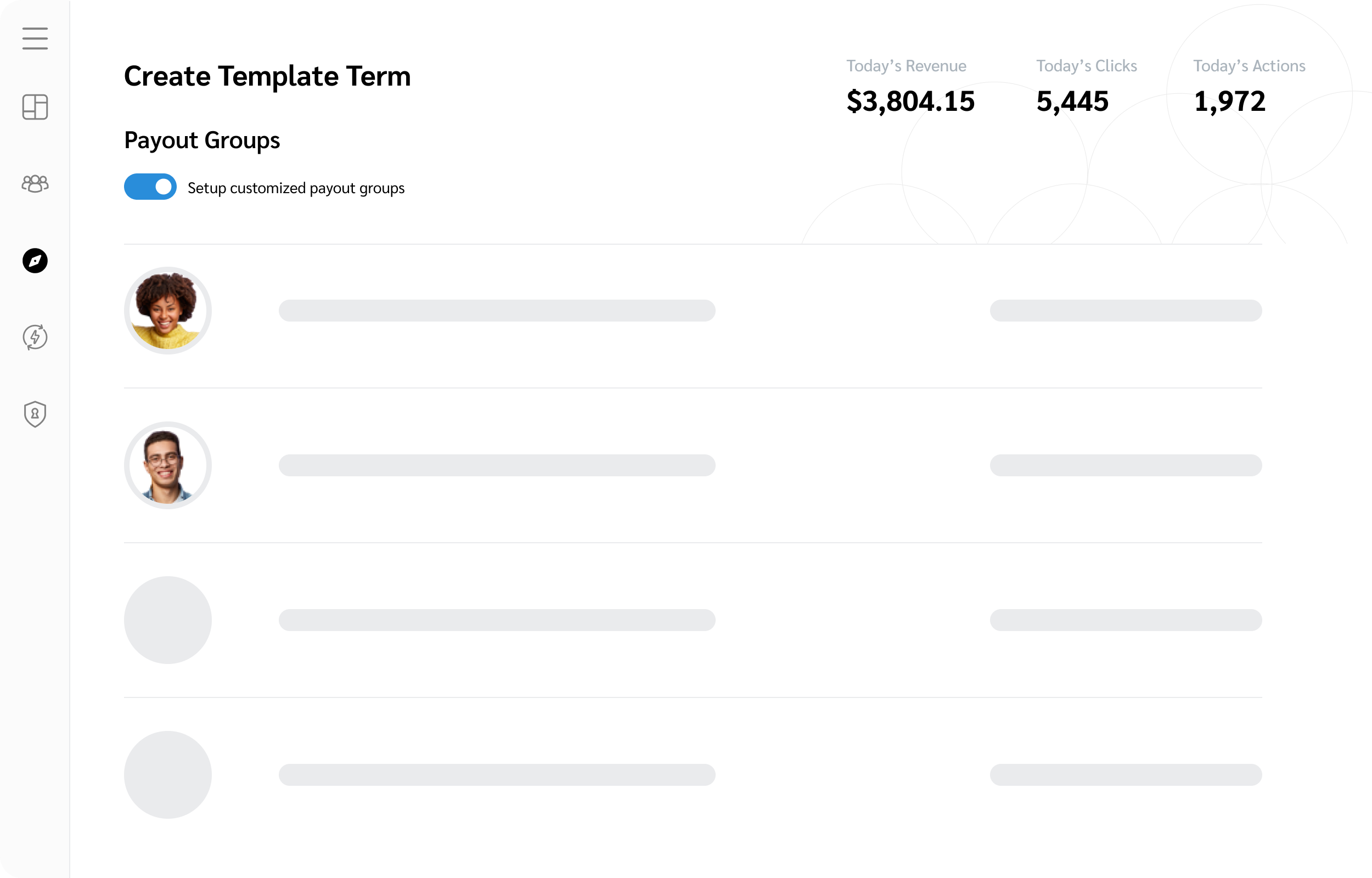 Track
Track the traffic partners drive on all your properties, across any device.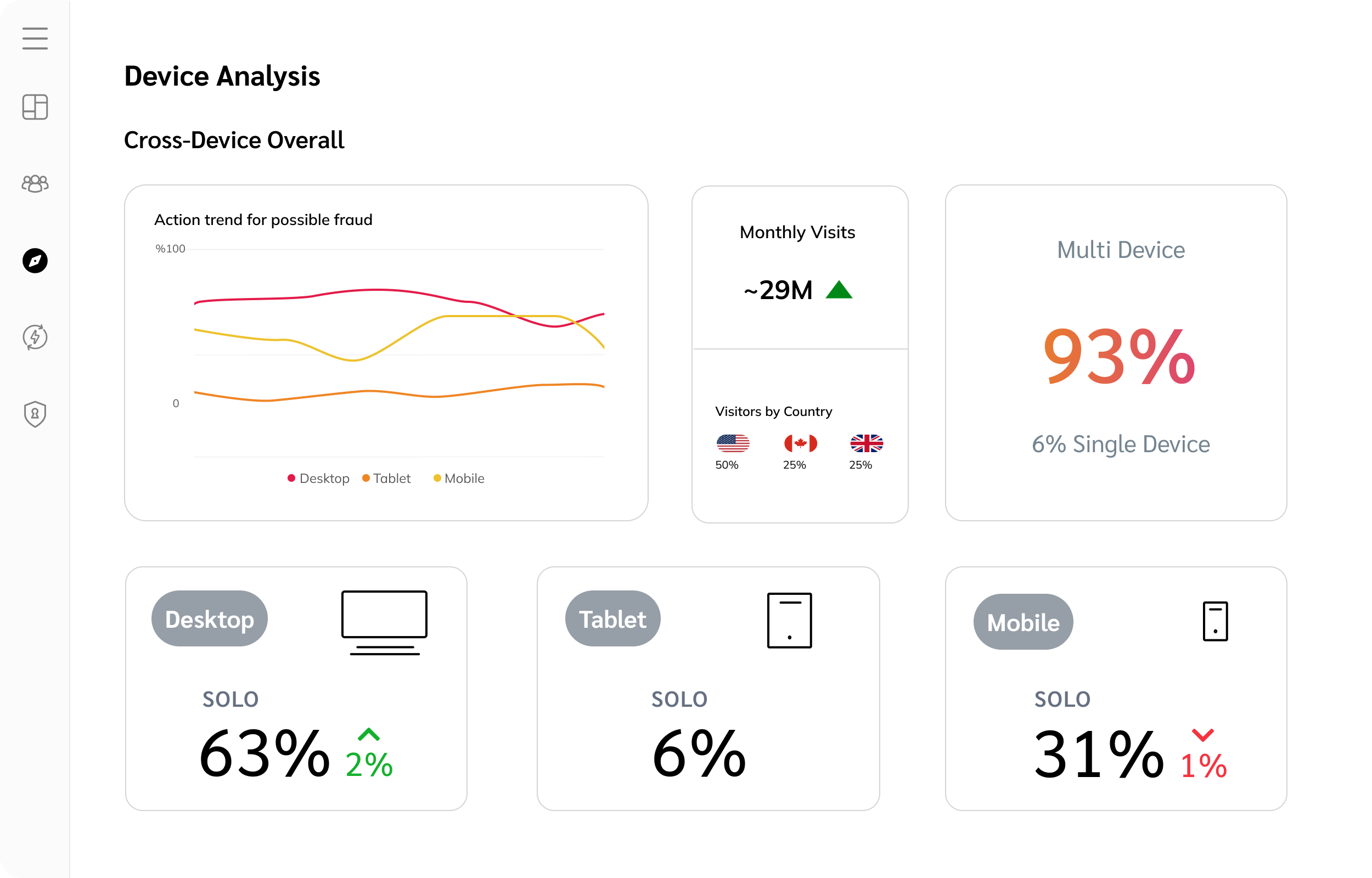 Engage
Proactive messaging and automated workflows make sure partners stay informed, productive, and on-brand.
Protect & Monitor
Fortify your partnerships with full-stack protection across the entire consumer journey. Automate the daily monitoring and remediation of issues that could result in partner non-compliance. Expose affiliate fraud, influencer fraud, and traffic abnormalities wherever they corrupt your conversion paths. Cut out invalid traffic and reinvest spend in high-quality partnerships.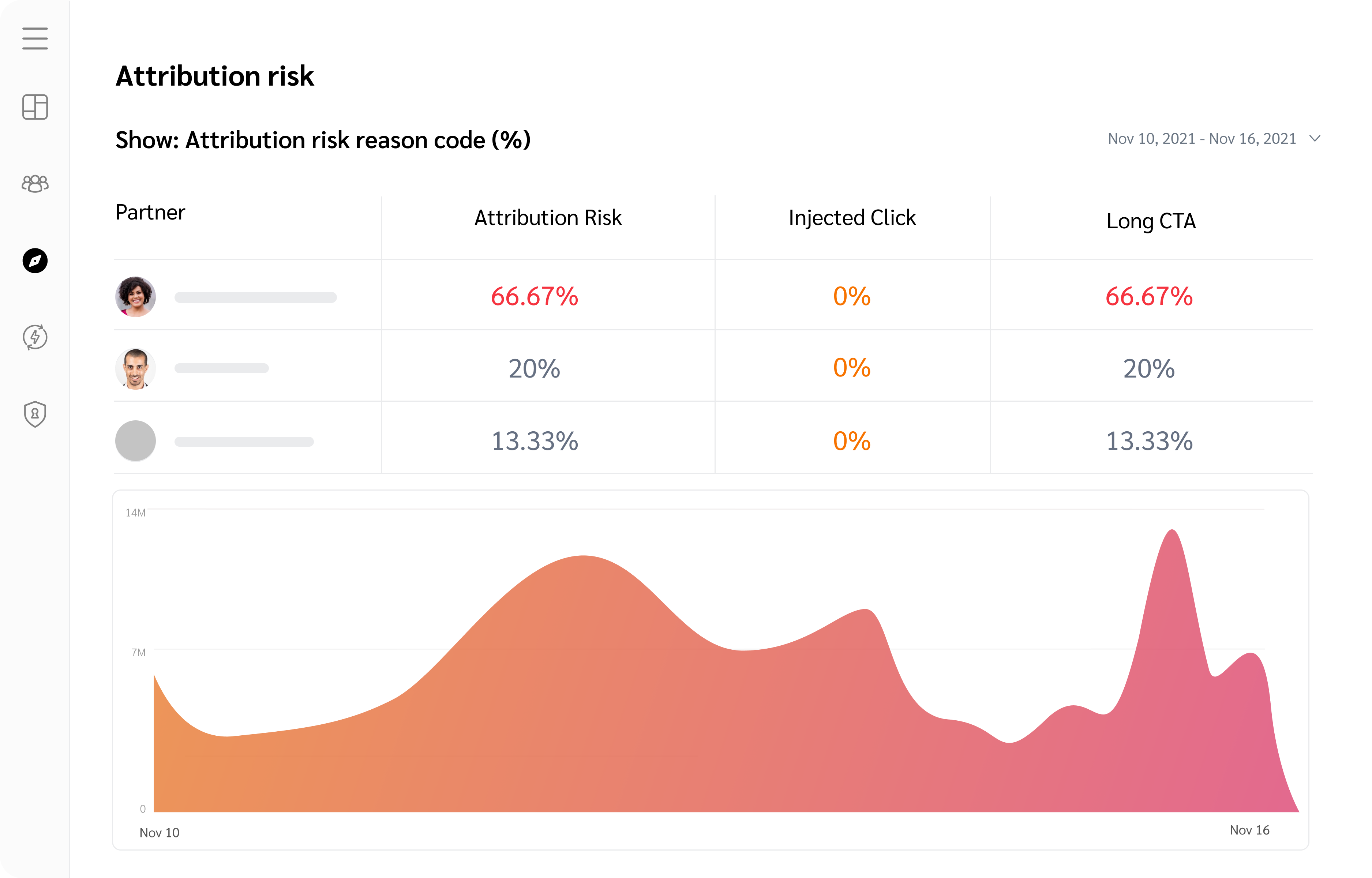 Optimize
Continually optimize your partnerships for growth and efficiency.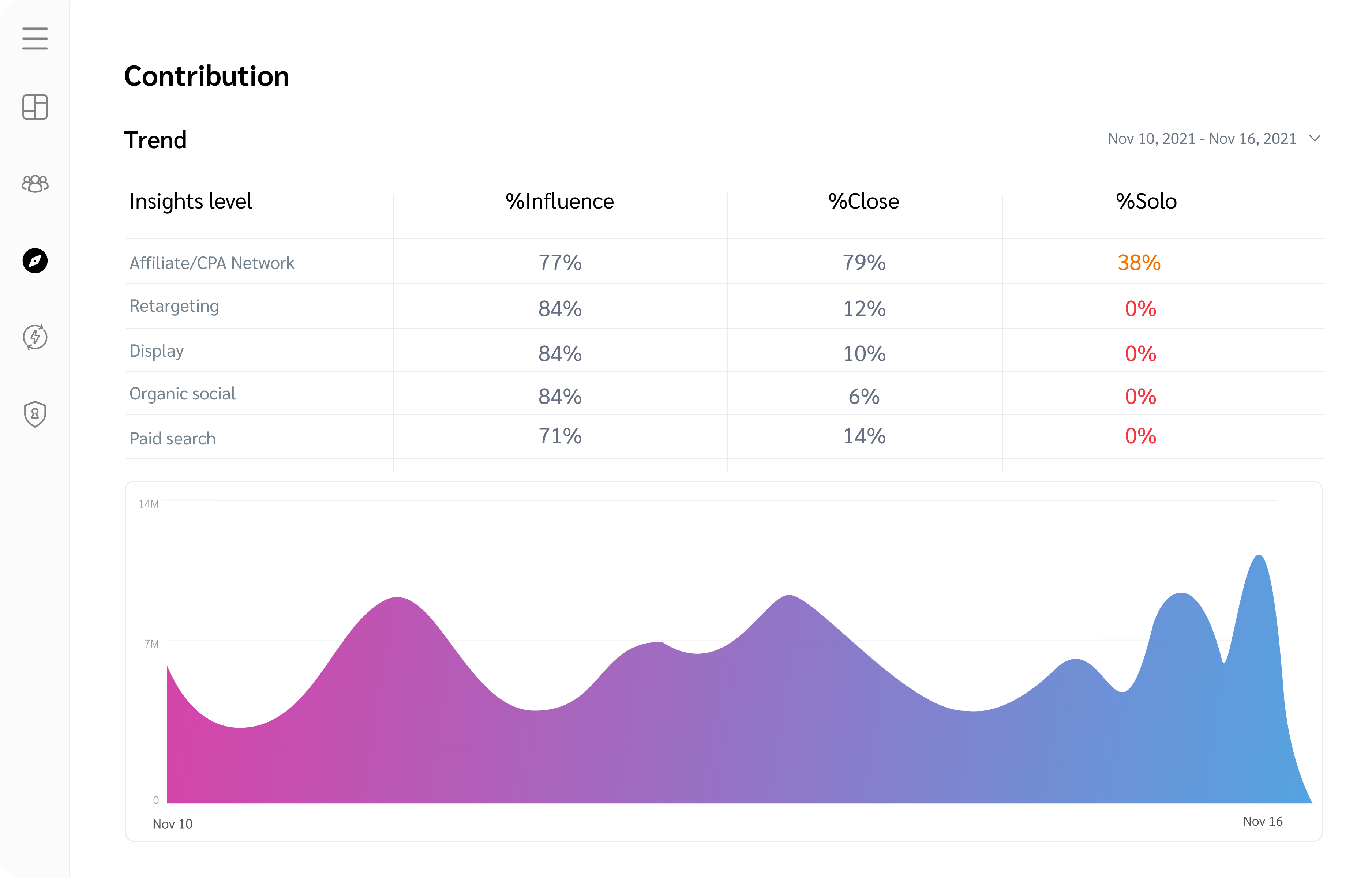 ---