AFFILIATES
Partner with brands your audience will love
Thousands of brands are looking to work with affiliates like you
---
Work with the brands you know and love

Adidas

Allstate

Backcountry

Fanatics

Felix Gray

HSBC

Lenovo

Levi's

L'Oréal

Adidas

Allstate

Backcountry

Fanatics

Felix Gray

HSBC

Lenovo

Levi's

L'Oréal
---
Direct access to global brands
Connect with the world's largest brands across retail, travel, beauty, fitness, financial services, and more. Our transparent platform provides the flexibility and control to develop long-term, profitable partnerships.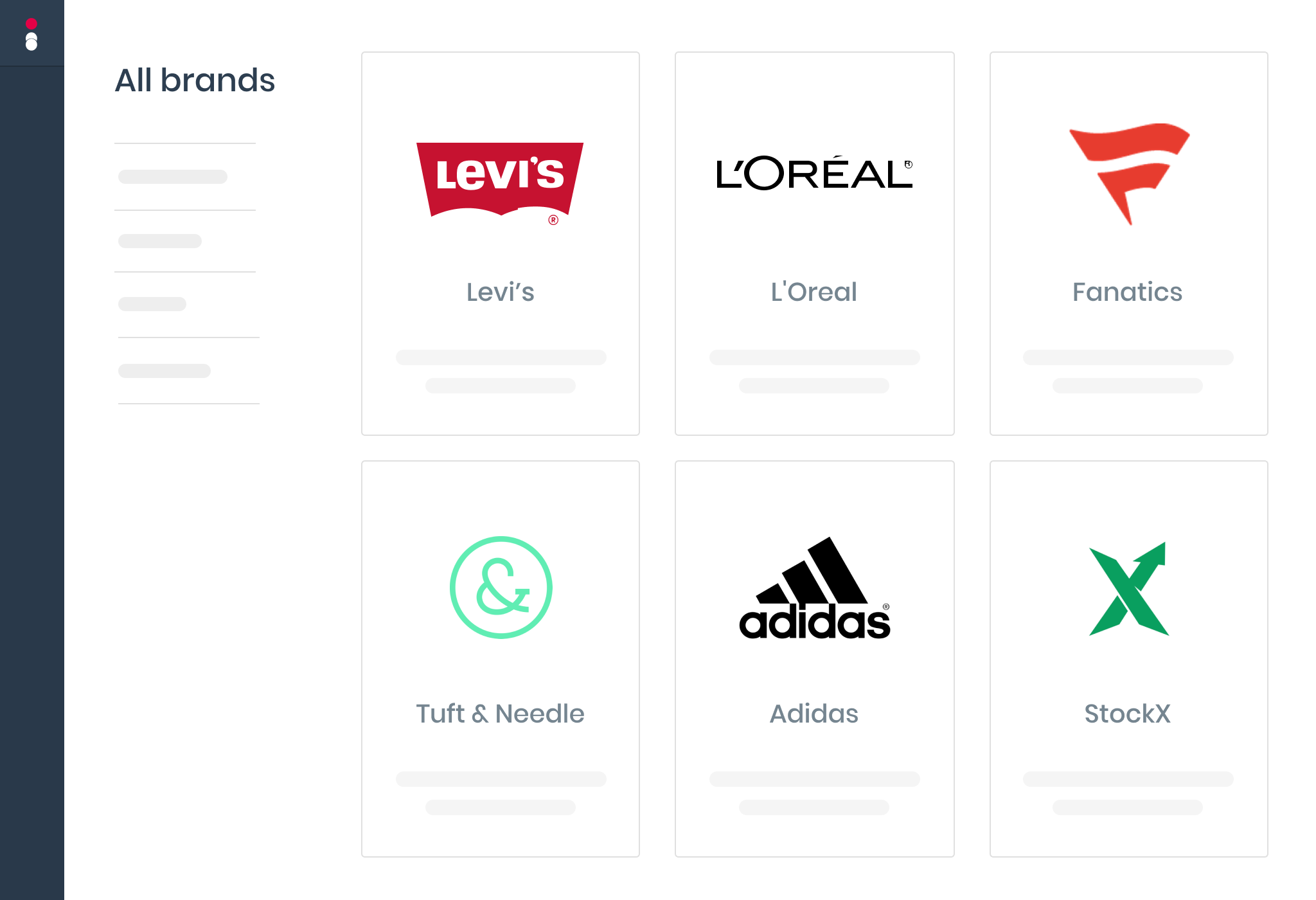 Flexible payment processing
Withdraw funds on a set day each month or whenever your balance reaches an established threshold. Work with brands in any country and get paid via direct transfer, BACS, or PayPal, in whatever currency you choose.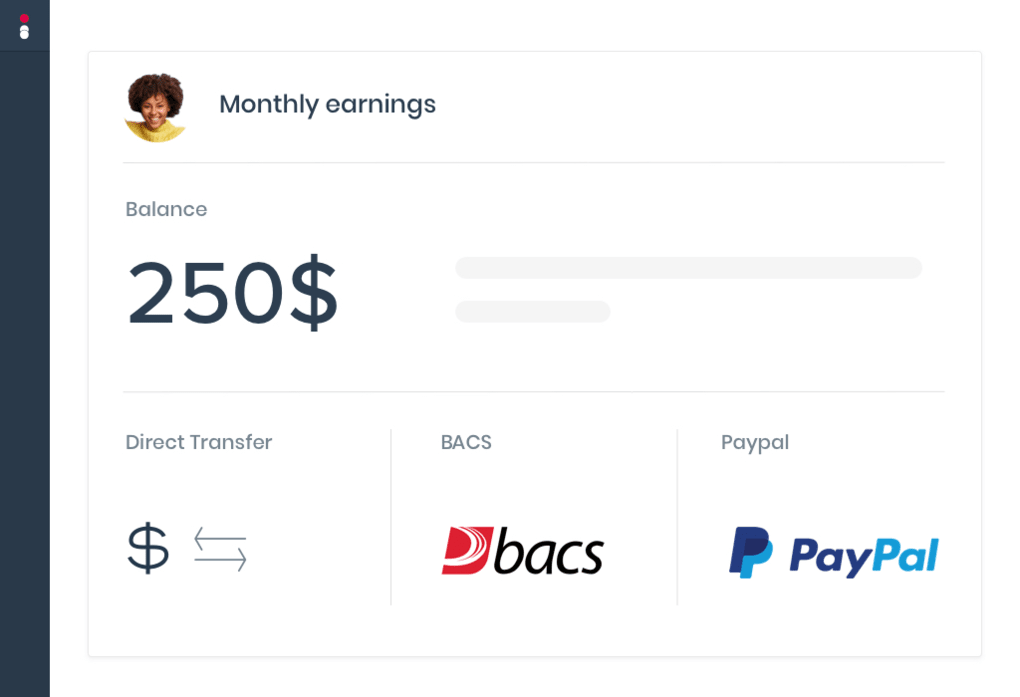 Robust reporting and alerts
Get the insights you care about. Quickly respond to changes using our suite of real-time campaign reports and detailed drill-downs. Custom email and SMS alerts help you stay one step ahead.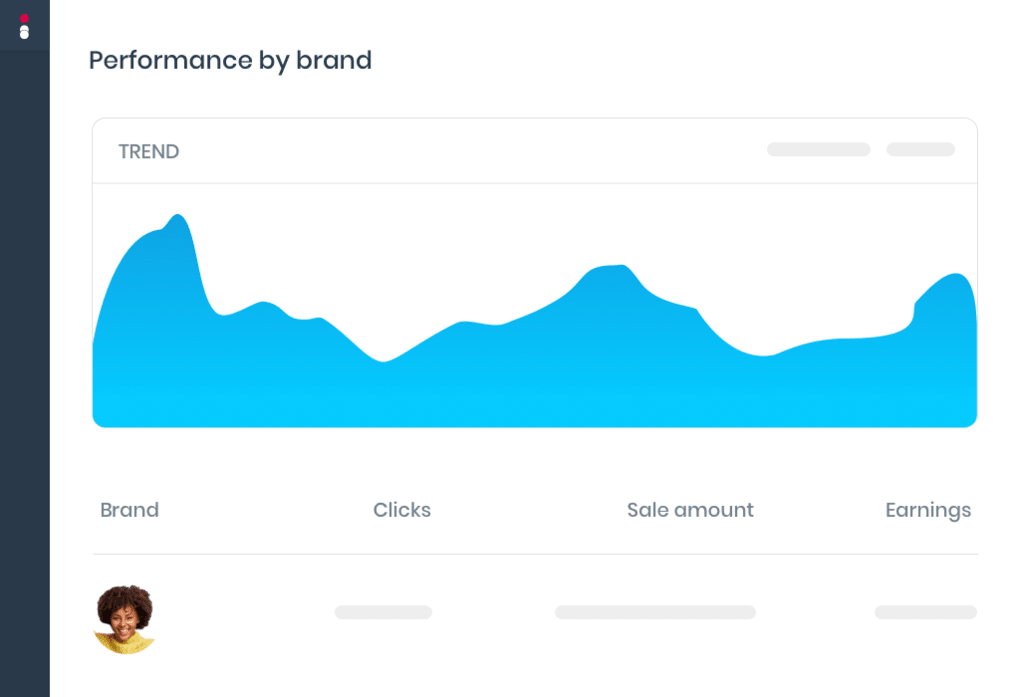 ---
Get down to business with impact.com partnership management platform
Reach out to brands faster
Access direct contact information from the platform and push them into an targeted advertiser email list that you can download in a snap to kick start your email outreach.
More ways to monetize
Take advantage of comprehensive tracking to negotiate payment along whatever terms you want, including introducing new customers and getting rewarded if they convert.
One workflow under one roof
Reach out to hundreds of commerce partners. Manage relationships and enjoy transparent, aggregate reporting — all with one login.
Exclusive promo codes
Receive exclusive promo codes to get credit for your influence, even if another website or partner promotes your unique code.
Cross-platform tracking
Track across devices and touchpoints — your partner brands can see every touchpoint you drive value along the customer journey.
Catalog of more than 9M products
Find products to post about in our Product Marketplace and easily grab a link or copy and paste a snippet of HTML code, the same as you would for a traditional banner ad.
---
Affiliate marketing is changing
How to usher in the exciting new world of partner marketing
Watch now