Register for our annual summit: Partnerships Experience Register now
We're here for you
Running a successful program takes the right tech and the right people. We'll give you both.
Let's get started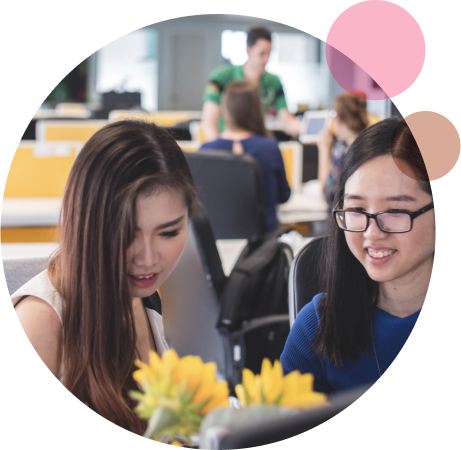 Service comes standard
With the Partnership Cloud, you get not only the best tech on the market, but also the best support. Every single one of our clients enjoys these services, at no extra charge.
Onboarding and migration support
Whether you're starting from scratch or moving off your previous platform, we'll help you get up and running — fast.
Onboarding and migration support
Customer support
Need help using the platform? We've got you covered with live chat, 24 hours a day, five days a week.
Customer support
Customer growth
Looking for industry advice or partner recommendations? Not sure where to start? We'll get on Zoom and talk you through it.
Customer growth
Technical services
Want to start tracking a new type of event, or maybe plug into our API? That's what we're here for.
Technical services
It can be intimidating to start a partnership program from scratch. And it can be equally daunting to migrate an active program off of a legacy network. Our onboarding team does whatever it takes to help you get set up.
Live support from real, live humans
Great support shouldn't be a luxury for just the largest companies. Our stellar support team spans time zones to bring you instant, live chat support, 24 hours a day, 5 days a week. With an average response time of just a few minutes, you can ask us anything and get your answer before you've had time to refill your coffee cup.
We'll set you up for successful growth
Our customer success team is dedicated to — you guessed it — customer success. Your CSM is here to teach you how to use the platform, get things configured exactly how you want them, and give you tips and tricks to turn you into a partnerships all-star. And whether you're looking for general best practices, industry advice, new partner recommendations, or anything else, we'll hop on Zoom and talk you through it. That's literally what we're here for.
Technical help, at your service
Our platform may be award-winningly easy to use, but that doesn't mean things can't get technical sometimes. When you want to add a new trackable event, plug into our API, or do something fancy, we've got you covered. We'll also help you connect to our wonderful integration partners, such as MMPs, CDPs, or any other acronym you can think of.
Tap into an ecosystem of experts
Each of our 80+ certified agency partners has its own strengths and expertise. Some focus on streamlined packages for SMBs and some handle advanced analytics for major enterprises. Some concentrate on one vertical and some work with several.
The one constant? Each of our agency partners is staffed with industry veterans who know exactly what it takes to drive growth.