Modern consumers are more socially conscious than in the past. Almost 70 percent want to know how brands address social and environmental issues. A reported 46 percent of consumers consider a brand's social responsibility efforts when making a purchasing decision.
Many brands boost their corporate social responsibility by partnering with a non-profit organization that aligns with their values and addresses important issues. Corporate social responsibility (CSR) / charity partnerships allow companies to embrace a purpose-driven brand strategy.
Smaller companies may not have the ability to donate outright. As an alternative, cause-based partnerships provide an economically accessible way to increase reach while supporting causes.
These partnership categories drive brand awareness and exposure for the non-profit partner with a limited marketing budget.
Additionally, brands that harness the power of this partner type enjoy the following benefits:
improved brand image
increased brand loyalty
stronger community relationships
greater visibility
competitive advantage
From climate change and elephant conservation to women empowerment and book drives, discover CSR partnership success stories to inspire you to start a campaign that drives change.
10 purpose-driven CSR partnerships campaigns
Authenticity is the core of corporate social responsibility partnerships. It attracts audiences to your brand, cultivating a strong, values-based connection with customers. Dive deeper into ten brands that combined winning partnerships strategies with the causes they support.
Environmental causes
Humanitarian/Women Empowerment causes
Education-based cause
Animal and wildlife causes
Community-based causes
---
Environmental causes
1. Kiss the Ground helps sow the seed for climate change
Kiss the Ground is a non-profit that educates people about regenerative farming and its contribution to combating climate change. It aims to influence better, more sustainable farming practices through media, education, workshops, advocacy, and immersive programming.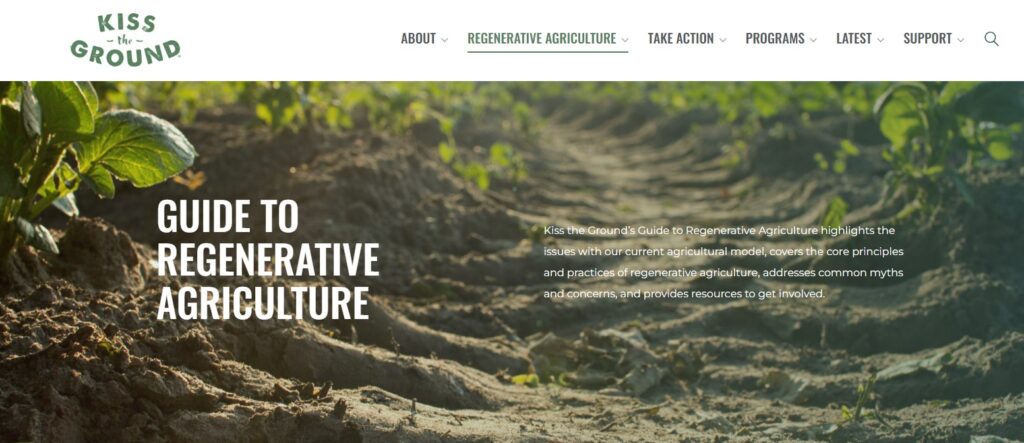 Kiss the Ground turned to Studio—impact.com's managed services team— to develop an influencer partnerships program. Through the platform's extensive network of fully-vetted partners, the Studio team connected the brand to niche influencers focusing on activism, wellness, outdoor living, and agriculture.
The impact.com team did a phenomenal job designing and implementing the Kiss the Ground awareness campaign. They guided us through the influencer selection process, managed the campaign, and delivered exceptional results. – Tim Thomasson, Soil Advocate, Kiss the Ground
Influencers created Instagram Reels and Stories that promoted Kiss the Ground's message. These creators directed traffic (via tracking links) to its website, documentary, and donations page. They also built a targeted amplification campaign for Facebook and email outreach.
The campaign outperformed expectations and delivered:
52 pieces of influencer content
---
2. Taylor Stitch embraces sustainable fashion
Taylor Stitch, a men's lifestyle brand, aims to improve the clothing industry's operations by crafting long-lasting, sustainable clothing that functions well in the city and the great outdoors. The brand remains passionate about the following:
Sourcing responsibly: Finding organic, recycled, or sustainable material for all gear.
Building responsibly: Partnering with factories that share the same values of fair wages, strict quality control, and protecting the environment.
Creating a community: Establishing a network of earth warriors
The brand developed a partnerships program to further this mission that included a partner mix consisting of conversion-specific partnerships, commerce content, and traditional affiliates.
The clothing brand describes its target buyers as high-earning men who live in the city with a taste for adventure and care about the planet's health. However, reaching this niche audience required the team to recruit partners specializing in this topic. Finding, managing, and motivating the right partners without a partnership management platform such as impact.com became tedious.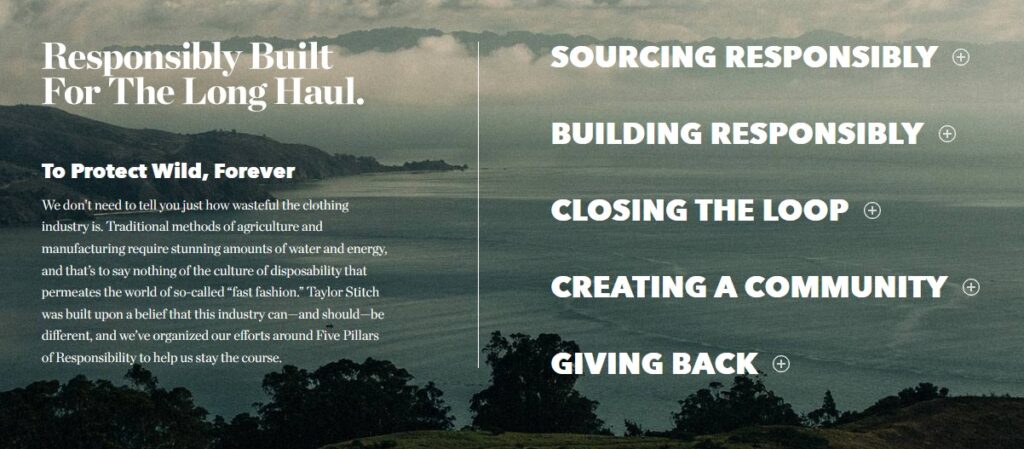 The impact.com platform's enhanced partner discovery tool reduced the time spent searching for and establishing relationships with the right partners—such as Gear Patrol and other lifestyle publications.
The company achieved an 11 percent increase in revenue for 2022 Q1 from the 20 top performers. This happened by adding 110 active content partners per month. The team also identified campaigns that drove high-value traffic and rewarded high-performing partners with impact.com's benchmarking tool and Shopify plugin.
Enhancing its partnerships program with end-to-end partnership automation, Taylor Stitch saw the following results:
A 1,600 percent ROI year to date
1,700 percent ROAS year to date
110+ active content partners per month
---
3. Corkcicle provides sustainable drinkware and helps deliver clean drinking water
Sustainability is part of Corkcicle's DNA, with each product designed for reuse. When you purchase drinkware, you're supporting the brand's mission to keep plastic bottles out of landfills and the ocean. To get customers excited about its cause and product, Corkcicle turned to partnerships.
With the help of its digital marketing partner, WITHIN, Corkcicle moved its affiliate program to impact.com's partnership management platform. In doing so, impact.com introduced the brand to a larger partner pool and audience. The team worked with content partners like Meredith to connect to customers at all stages of the purchase decision funnel.
Corkcicle was able to identify the highest-performing partners using reporting tools. The team learned how those partners contributed to conversions across channels to optimize its strategy even further. The results speak for themselves:
178% affiliate channel growth QoQ
Corkcicle also partners with charity: water to help bring clean water to people in need by donating for every purchase of its product.
---
Humanitarian/Women Empowerment causes
4. Parker Clay empowers women in Ethiopia through job creation
The Parker Clay story is a heartfelt one of women's empowerment. This Ethopian-based ecommerce brand sells sustainably-produced leather goods. It also provides jobs for the women of the country to lift them out of poverty. Watch CEO, and cofounder Ian Bentley recount the inspiring origin story.
Parker Clay initially relied on paid and digital advertising strategies. The transition to partnerships helped the brand make up for dwindling ad returns. Partnerships offered better alignment with the consumer demand for authentic marketing campaigns. With impact.com's Discovery tool, the team diversified its partner mix to include content affiliates and social media influencers. These campaigns built awareness for its mission, grew its online community, and generated sales.
Parker Clay also uses impact.com's partnership management platform to find and recruit brand ambassadors, track campaign KPIs, and automate affiliate payouts.
---
5. Love, Bonito makes a bold statement by championing women's issues
Love, Bonito isn't just a fashion brand. Its mission is to instill confidence in its target audience to embrace their best versions. To achieve this, the clothing brand believes in bringing women's issues to the forefront and creating actionable steps for the future. It collaborates with international brand partners and organizations that champion women's issues to provide funding, connection, and awareness.
Love, Bonito has embarked on inspiring initiatives, including supporting the education of 100 girls for a year and donating over $230,000 worth of cash and product to beneficiaries in Southeast Asia. The brand capitalizes on the influential power of strategic partnerships to connect with its customers.
Since launching its affiliate program with impact.com in 2020, Love, Bonito has grown its program to include 200 diverse publishers. These creators act as ambassadors to its cause and product offerings.
The brand also effectively managed cross-border partnerships focusing on Hong Kong, Taiwan, Japan, Australia, the Philippines, Malaysia, and the US. The platform's single dashboard functionality allowed the team to house all target countries under one account. This single source of truth allows the team to make quick, data-driven decisions and create unlimited parameters to pass information. Within a year of launch, Love. Bonito saw impressive results.
20% increase in total new orders
60% revenue growth from new customers
---
Education-based cause
6. Booktopia opens a chapter of opportunity with book donations
"The more that you read, the more things you will know. The more that you learn, the more places you'll go."- Dr. Seuss. American children's author, political cartoonist, illustrator, poet, animator, and filmmaker
Much like Dr. Seuss's quote, Booktopia understood the power of literature to change the trajectory of one's life and open new chapters of opportunity. The Australian bookseller has partnered with Good360 to help donate over $1 million worth of books to programs run by the Cathy Freeman Foundation, the Indigenous Literacy Foundation, school programs, and other social impact initiatives.
To build greater advocacy for Booktopia and reach a broader cross-section of consumers, the brand aimed to recruit more influencers and ambassadors—to develop highly engaging content.
By expanding its partnerships mix and optimizing its payout schema, Booktopia achieved a:
38 percent growth in revenue year-on-year (YoY)
90 percent boost in clicks
46 percent increase in transactions
---
7. Zero Co schools the future generation on "untrashing" the planet
Zero Co is an Australian-based sustainability brand that sells environmentally-friendly household and body care products. Its mission is to "untrash" the planet by teaching customers to ditch single-use plastics. To help champion its cause, the brand launched Sustainable Schools. The initiative aims at empowering students with the knowledge to act as agents of change while helping raise money for their school.
The campaign invites Australian schools to run a plastic-busting fundraiser to earn up to $40 for their school with every purchase. Participating schools also gain access to sustainability education programs and content.
Additionally, Zero Co promised to take 1KG of plastic out of the ocean for every $10 raised.
The company successfully managed ambassador campaigns like Sustainable School through impact.com. With the platform's tools and software, the Zero Co team:
streamlined the recruitment and onboarding process
improved partner contracting
built reports to drive partner performance
---
Animal and wildlife causes
8. Ivory, Ella leaves a big footprint by donating to Save the Elephants
Ivory, Ella is committed to protecting the gentle giants of Africa by partnering with Save the Elephants. The apparel brand vowed to donate 10 percent of all profits to Save the Elephants and has since made tremendous changes.
$2 million donated to Save the Elephants & other charitable organizations
400+ elephants tracked across Africa using GPS Collar Technology
18 schools supported by Save the Elephants to educate on human and elephant coexistence
Customers support the brand's mission to promote:
sustainable supply chains
recyclability
fair wage
eco-friendly manufacturing practices

Ivory Ella wished to reach untapped markets and liked the partnerships channel's low barrier to entry.
With the assistance of its agency BVAccel, the team leveraged various partners, finding the most success with micro-influencers and college ambassadors. The team scaled this program rapidly and easily tracked and attributed sales to each partner.
At the end of the first year of this partnership program, Ivory Ella saw:
11 percent of its total revenue through the partner marketing channel
19 times return on ad spend (ROAS)
+56 percent Year-over-year (YoY) revenue in Q4
9. Bark Box's work with dog shelters deserves a round of a-paws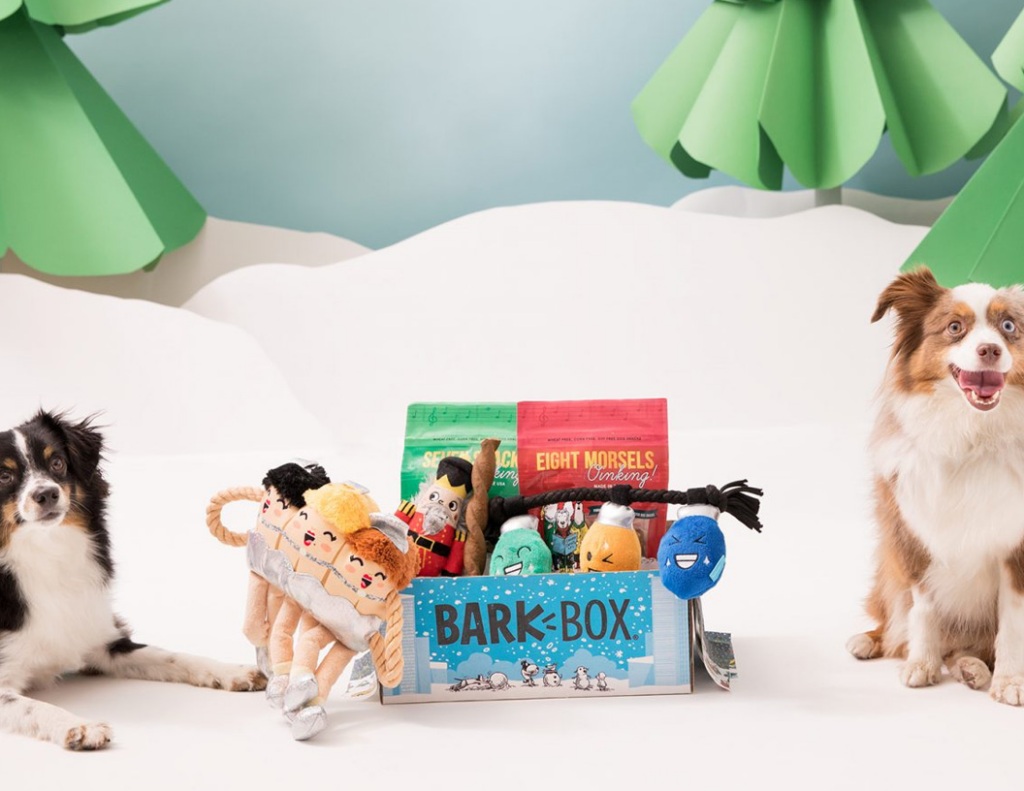 Founded by dog lovers for dog lovers, Barkbox offers a monthly subscription of quality treats and toys tailored to satisfy every dog's unique playstyle. The company was naturally led to partner with animal shelters in the US and Canada to sell its subscriptions to new dog owners. Commissions from each sale help fund the rescue organizations.
The BarkBox team turned to impact.com to facilitate the effective management of communication, logistics, and payment for thousands of shelters. The team was able to automate onboarding, engagement, and commission payouts. Barkbox partners can track the funds they raised on the impact.com dashboard.
Through effective partnership management with impact.com, Barkbox saved time while:
Onboarding 400+ new shelters
Increasing revenue YoY on National Dog Day by 32%
Donating $96K to rescue organizations
---
Community-bases causes
10. Jane.com helps over 2,000 small business bag success
Jane.com's community has more than 2,000 small boutiques that drive business growth. Consumers with an affinity for a stylish lifestyle enjoy a curated marketplace to shop daily deals from clothing and accessories to home decor and footwear. Shoppers support a dream when they purchase from small businesses on Jane.com.
Partnerships provided the perfect avenue for the team to introduce new consumers to the brand, its products, and the unique Jane.com story. Watch as Tori Detrick, Affiliate Director of Jane.com, shares how the team capitalized on impact.com's robust reporting system and partnership opportunities to invest in relationships driving success for both partners.
Jane.com invites its community and customers to join them in supporting multiple inspiring initiatives. Through its donations to the St. Jude Children's Research Hospital, the brand helps families from St. Jude's with expenses such as treatment, housing, travel, and food.
The company also partnered with one of its sellers to create the Fight Human Trafficking t-shirt for World Day Against Trafficking. All profits from these t-shirts—totaling $13,556—were donated to Operation Underground Railroad.
Does your business champion a cause? Is there a mission at the heart of what you do? Then charity and CSR partnerships can become a crucial marketing channel that facilitates your purpose.
If you're inspired to craft a winning partnerships strategy that grows your brand and the missions that drive you, reach out to an impact.com growth technologist at grow@impact.com today.
Want to know more about creating successful partnership programs? Check out these resources: