According to a survey by Echobox, 73 percent of publishers name increasing traffic as a major priority. Smart publishers know that you can't rely solely on your website to bring in the most readers possible. With more competition than ever for the attention of your target audience, content amplification is key.
Diversifying your traffic sources furthers the reach of your content. This can have a significant impact on the revenue you earn from commerce content.
Ensure your quality content reaches more people and generates more revenue. Discover how a strategic content amplification can help you accomplish your program goals.
What is content amplification?
Content amplification refers to using free or paid channels to promote your content to a significantly wider audience. This includes several strategies and techniques that help your current and prospective audiences engage with your articles, videos, and other media.
The quality of your content amplification strategy directly influences revenue. A publisher's value lies with its audience—and more traffic often translates into more sales when it comes to commerce content.
SEO is important, but it isn't the whole story
You should expand your content distribution strategy beyond search engine optimization (SEO). A solid SEO strategy drives long-term results for commerce content, but it can only take you so far. Search engines such as Google continually change their algorithms. Good content can get buried deep in search results, cutting the lifespan and earning potential short.
A solid content amplification strategy helps you reach your target audience at every stage of the buyer's journey and squeeze more revenue from your commerce content program.
Think of amplification efforts as a companion to your SEO strategy. By circulating quality content on various channels, you expand your footprint and establish yourself as a thought leader in your space. You can use this to grow your followers and generate relevant backlinks to your website, which will increase organic traffic long-term.
6 Channels for content amplification
Now that you know what content amplification is and why it's important, how can you put it to work? Here are a few strategies to help take your affiliate revenue to new heights.
Email marketing and newsletters
Email subscribers can be a powerful audience for publishers. According to Litmus research, average return on investment (ROI) for email is extremely high. For every $1 spent on email marketing, you receive $32 in return—3,100 percent ROI.
Your subscribers opted to hear from you regularly and are highly engaged. It's no surprise that a robust email list drives traffic to your website and boosts ecommerce sales.
Highlight your top pieces to grab your audience's attention. Recent research by MailChimp shows that the average open rate is roughly 21 percent. Keep those subject lines relevant and interesting.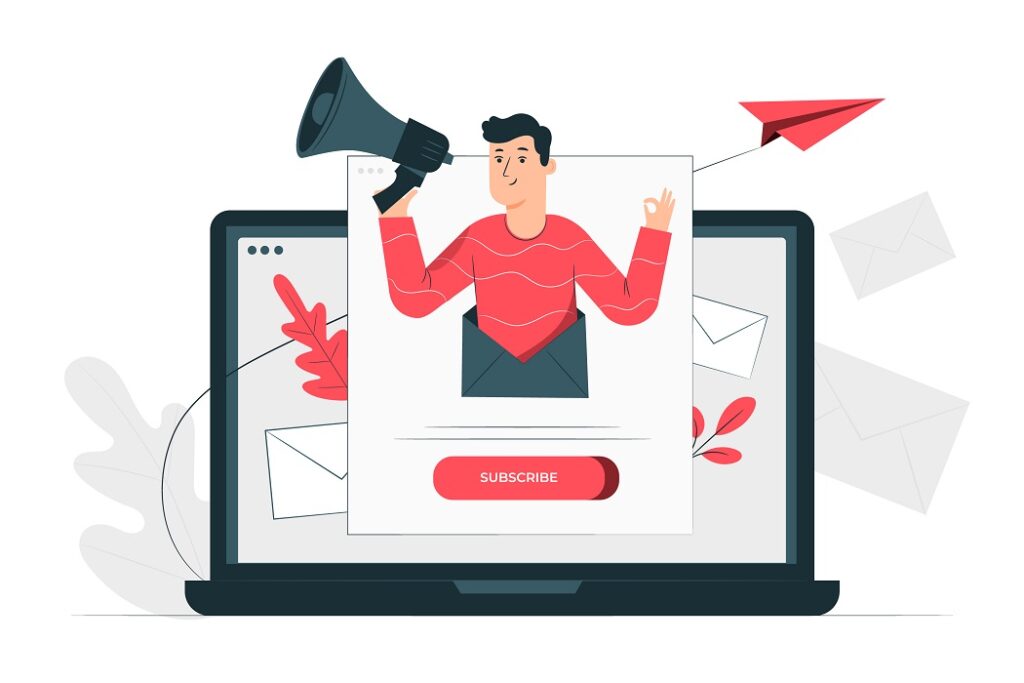 Organic social media
Organic social offers another opportunity to ensure that your content makes noise across multiple platforms at no cost. According to Kepios, there are an estimated 4.74 billion social media users globally that can potentially consume your content.
While building an organic social presence takes time, it can still drive conversions if your content is relevant to the audience. Ultimately, you need to invest in researching your target audience to see success with this channel. Understand their interests and platform of choice to better connect with them. Once you know your audience, create viral content that they can't resist sharing.
Paid media
When carefully planned, paid media is a highly targeted and effective way to expand your reach and generate more traffic. Paid media can include:
Paid social media (i.e. Facebook ads, Instagram ads, etc.)
Influencer marketing
Paid search
With this amplification strategy, publishers control when, where, and how a target audience views your content. It can also generate quick results regarding return on investment (ROI). According to the team at SmallBizGenius, Google paid ads delivered an average return of $2 for every $1 spent. That's a 200 percent ROI.
News aggregator sites
Diversify your traffic by republishing high-quality content onto third-party sources such as Apple News, Flipboard, or SmartNews. It makes it easier for people to find your content and familiarize themselves with your publication. Most major news aggregators republish your content for free.
According to ChartBeat data, external third-party sources—including news aggregators—accounted for nearly ten percent of all traffic to publisher content. However, depending on the type of content you publish, you could see much more traffic coming from aggregators.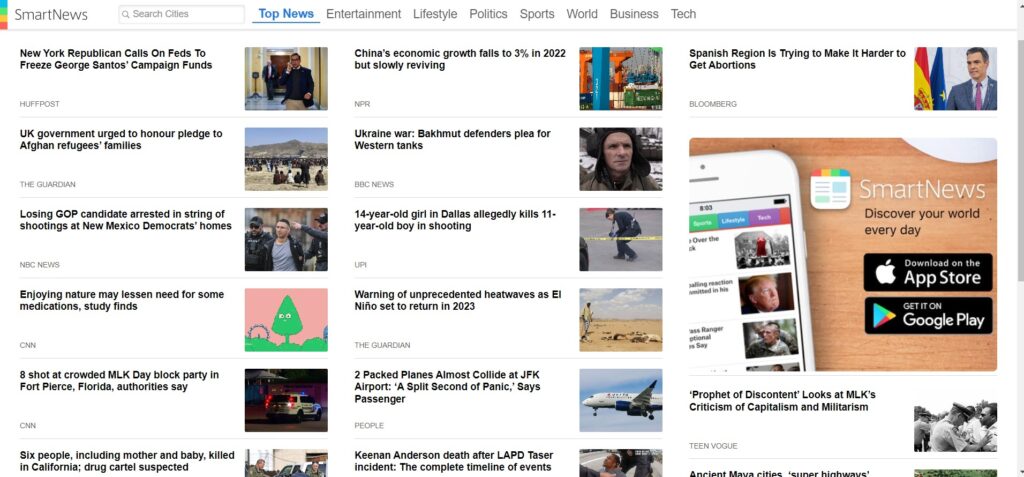 Online communities
These groups can be a powerful part of any amplification strategy. There are multiple ways to use online communities as content amplifiers:
Post to third-party communities. Find out where your audience hangs out online. It could be a specific Facebook group, subreddit, or forum. Once you confirm that the community guidelines allow self-promoting your content, begin establishing authority in the community. Contribute your expertise regularly without pushing your content to build trust. When it's time to promote your content—especially if it's monetized with affiliate links—be transparent about your intentions, but focus on being helpful and conversational. Don't post any affiliate links directly to the community. It can seem disingenuous and often goes against community rules.
Establish your community. Online communities help a publisher develop a stronger bond with its audience. While this can mean creating a proprietary platform or forum, this approach doesn't make sense for every publisher. It can be as simple as encouraging users to sign-up for your website to keep them engaged or opening comments on your content to encourage conversation. In a OpenWeb survey, 91 percent of respondents reported reading the comments whenever they're available on publishers' sites.
Create shareable content. Leveraging the power of peer-to-peer referrals is the easiest way to amplify your content—not just on social media, but also online communities. Make high-quality content that's relevant to your readers to encourage sharing.
When done right, this strategy can be a game-changer—especially for niche publishers that want to reach highly targeted audiences.
A bonus? Online communities can be a helpful research tool for better understanding what kind of content and products your audience needs.
Collaborate with big names in your niche
Few things generate more excitement around a piece of content than collaborating with a notable name in your niche. For instance, if you want to create commerce content about a particular topic, consider tapping a well-known expert to author the article or lend their expertise.
When the content goes live, ask the expert to promote it on their channels. This gives you an opportunity to have a big name associated with your content, providing additional SEO traction while exposing your content to a new audience.
---
6 Best practices for amplifying your content to earn more affiliate revenue
Content amplification is as much of an art as it is a science. To get the best return on your strategy, follow these best practices.
1. Build your content for shareability
Optimizing your content for virality encourages sharing among like-minded people and expands your audience for free.
In the crowded content creation landscape, attention to detail separates you from the rest of the pack. Make your content irresistible by incorporating compelling headlines that grab your audience's attention.
Some of the best ways to optimize your headline are to use phrases that motivate a response. Some of the most engaging headlines:
Incite curiosity
Provide an answer to a question
Signal some sort of exclusivity or value offer
Once you've settled on a headline, tell a story that paints a picture. Place your audience at the center of the narrative. Then pair your content with powerful imagery and compelling social copy to help you stand out across your marketing channels.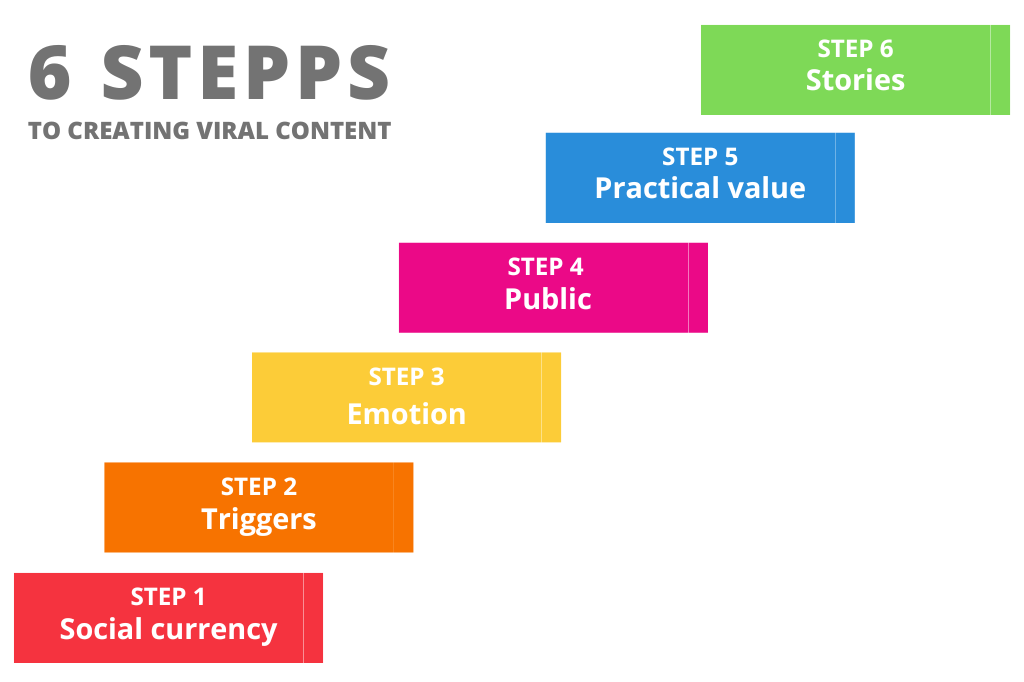 2. Use Urchin Tracking Modules (UTMs)
Another amplification tip for content: use UTMs, unique URL tags designed to track the behavior of website visitors.
UTMs help to identify your traffic source by analyzing the number of new and returning visitors. You can also track the percentage of visitors who land on a page and leave without taking an action. This data provides insight into your content performance and user journey—vital for adjusting your amplification strategy and maturing your commerce content program.
3. Invest in the channels your audience uses
Resist the temptation to push your content on every channel. Instead, understand where and how your target audience consumes their content.
Conduct target audience research so you invest time and money in platforms where your audience engages. Dig deep into industry news, market research, and your analytics to discover where and how your target audience consumes their content.
4. Amplify content strategically
Look at every stage of the buyer's journey, from awareness to purchase and beyond. This insight allows you to develop content that addresses your audience's needs as they move through the sales funnel.
You need to dig deep into your analytics to understand the complexities of the buyer's journey—often deeper than what basic tools like Google Analytics can provide. Platforms like the Trackonomics by impact.com's Funnel Relay provide a clearer picture of the affiliate sales funnel and help publishers identify their users' next move.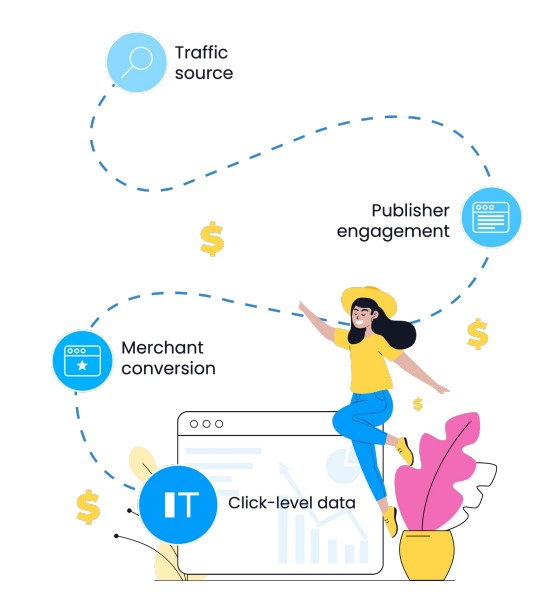 5. Don't overshare
Don't flood your target audience with the same content over and over. This is especially important when sharing your content on social media or online communities, which value authenticity above all. Your distribution efforts need to feel organic, generate real conversation, and add value.
6. Revisit your amplification strategy regularly
Your content amplification strategy should evolve as often as search algorithms and consumer behaviors. The most successful publishers revisit their content amplification strategy often. In the process, they leverage key data insights to get higher visibility, engagement, and conversions.
---
Get the data you need to succeed
A well-conceived content amplification strategy extends the life of your commerce content and increases traffic, allowing you to earn more commissions. You need robust data to guide your strategy. The impact.com for Publishers suite offers tools to break down data silos across affiliate networks and help you see end-to-end program insights.
Request a demo to see the capabilities impact.com for Publishers offers.