A new report published by TikTok and the research firm, Material gave brands a glimpse into the role ecommerce plays on the social media giant's platform.
The report shows that 28 percent of shoppers listed entertainment as the top motivator for buying directly through social media. TikTok holds a significant lead over Instagram and Facebook when it comes to commerce.
Shopping and entertainment continue to unite consumers, and the customer purchase journey is no longer linear from digital ads to add-to-cart. Rather than turning to search engines to research, buy, and review products, more people use social media as a single source for online retail. More marketers are shifting their traditional advertising budget to low-stakes, high-payout revenue from social commerce.
What makes TikTok the ultimate "shoptainment" experience
With a billion active monthly users, it's hard to comprehend the size of TikTok's audience for your brand. Many influencers and creators connect directly with users through TikTok's short video format.
Some could argue that TikTok understands the younger generation better than its competitors—offering creative, fun, and trendy videos, with 62 percent of US TikTok users between 10 and 29 years old. After all, consumers respond better to videos, with 87 percent of marketers finding a positive return on investment (ROI) through video marketing.
Whether your goal is promoting a product, sharing a story, or making your followers laugh, TikTok forces you to be clear and concise. This medium seems tailor-made for this new mix of entertainment and shopping.
Here are the four ways your brand can succeed using TikTok commerce and "shoptainment":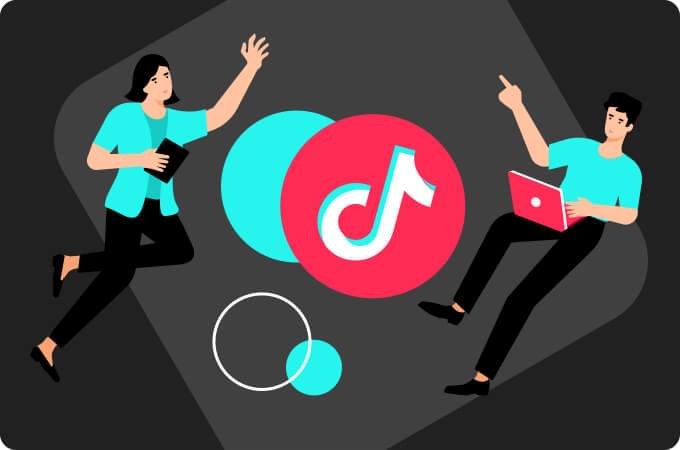 1. Creating a one-stop shopping spot
TikTok's organic content stream makes authentic marketing highly effective. A reported 67 percent of people surveyed said TikTok inspired them to shop, even if that wasn't the plan initially. Users shared the hashtag "TikTokMadeMeBuyIt" billions of times, showing how genuine creator-driven marketing can leave traditional marketing strategies in the dust.
Affiliated content, purchasing links, and authentic product reviews let users experience the entire customer journey. Instead of adding hurdles to the buying process, TikTok's users can finalize orders without leaving the app. With everything in one place (recommendations, products, reviews, and check-out pages), users can stay exactly where they want to be: TikTok.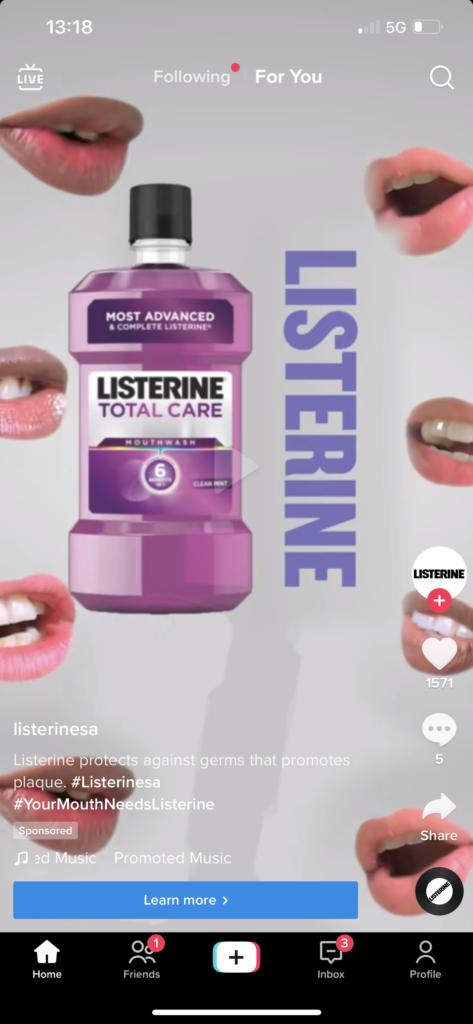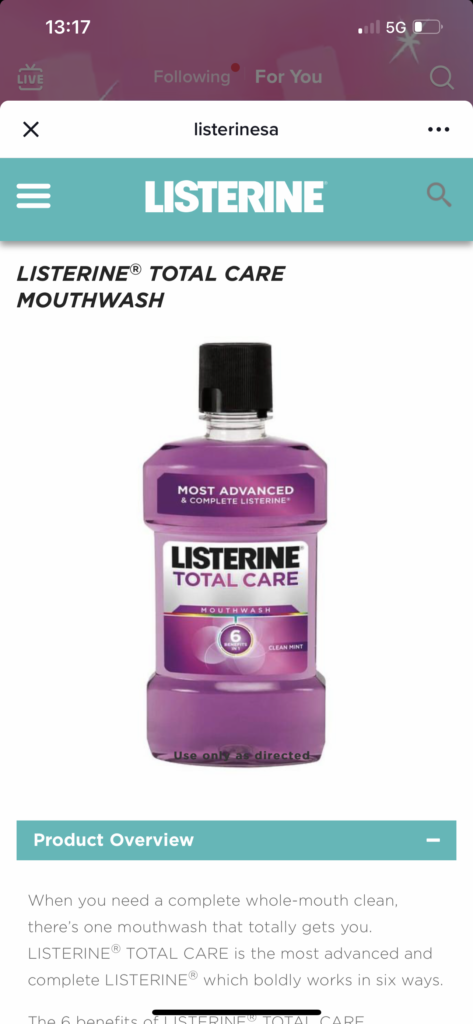 #2 Working for creators of all sizes
The entertainment and shopping mix isn't just an option for the biggest influencers. TikTok found that 72 percent of respondents feel like micro-influencers and smaller creators are more interesting than established celebrities. Rather than being judged and compared by your pre-existing following, TikTok's fresh social media approach has lowered the barrier to entry when finding an audience.
Informative and entertaining content can quickly find a fanbase and sell products on TikTok—leveling the playing field for brands and affiliate partners. Using impact.com's creator marketing tools, neither party should set up their system from scratch. Instead, marketers and content creators rely on advanced software tools to manage and optimize the process.
#3 Influencers hold the key to a successful marketing campaign
Based on SocialMediaToday's report, users are 1.3 times more likely to buy through TikTok directly. Consumers find TikTok improves their mood, boosting their satisfaction by buying, testing, and sharing product tips on a collaborative and accessible social media platform.
TikTok's success fits into a larger shift in online shopping: influencer marketing. Through eye-catching posts and clips, social media influencers can boost brand awareness and buying intent in their audience, helping brands reach highly engaged potential customers. Creator endorsements get noticed by fans and followers, carrying genuine weight, unlike banner ads.
Brands and influencers decide on a contract beforehand, mapping out their partnership for the long haul. Both parties succeed from these mutually-beneficial relationships: brands expand reach, and influencers monetize content while keeping an independent voice.
Plus, this flexible marketing trend keeps opening up opportunities for influencers of all shapes and sizes—not just celebrities (mega-influencers). Smaller content creators (like nano- and micro-influencers) often bring highly-engaged audiences to the table, combining niche interests and products. Audiences respond well to the authenticity these influencers bring. This is unlike mega-influencers, who may reach larger, but less-engaged audiences.
While influencer marketing keeps proving itself across various platforms, TikTok shopping is a stand-out—pairing up retail and entertainment in a more engaging way.
How TikTok commerce stacks up against competitors in the social shopping space
Compared to Instagram, Facebook, and Twitter, TikTok has the best mix of reach, accessibility, and audience engagement. It was built for fast, fun, engaging content—rather than being shaped and adapted over time.
In 2021, TikTok had 745 million app downloads vs. 545 million for Instagram. TikTok's average daily usage reached 52 minutes, with Instagram halting at 28 minutes a day.
Even those with a massive Twitter following find more success on TikTok. Jennifer Lopez recently posted the same video on Twitter and TikTok simultaneously. The star has 45 million Twitter followers, but her clip only reached two million views. The same content hit 71 million viewers on TikTok with only 5 million followers.
Now, brands have a golden opportunity to grow through TikTok. A reported 73 percent of TikTok's users stated they feel deeper connections while interacting with brands on TikTok compared to other social media platforms.
Companies set themselves up for success by promoting product recommendations, unboxings, tests, and reviews on TikTok. 94 percent of marketers find that videos increase user understanding of their product or service. TikTok's amplified word-of-mouth marketing can help your brand reach one-to-many instead of one-to-one.
#4 Connecting with new audiences through TikTok
TikTok represents a massive new market for brands, considering over 60 percent of users are Gen Z. Many of these users recently entered the job market, with money to spend on brands that align with their values for the first time. Gen Z users bring a spending power of more than $150 billion to the table—encouraging companies to find new and effective ways to reach them ahead of the competition.
TikTok is fast becoming a hub for connecting with potential customers and fostering a highly-engaged customer base for the long haul. It offers detailed ecommerce features (built-in analytics tools, product links, and marketing options).
Thankfully, this means you don't have to start from scratch. After setting up your storefront on TikTok, look for influencers compatible with your brand's style, values, and target audience. Through partnerships with content creators, you can focus on supporting engaging videos—capturing people's attention within seconds.
Specific hashtags and keywords will help your influencer marketing plan build steam, increasing views and sending more people straight to your storefront without leaving TikTok. Focus on long-term influencer partnerships instead of single campaigns. Creator-driven marketing looks like it's sticking around, opening up more chances than ever for connecting directly with audiences.
This plan is already proving widely successful: 83 percent of users say that TikTok's content played a role in their purchasing decisions, and 47 percent bought something directly because of the social media platform.
Leveraging a partnerships platform to grow on TikTok
A Brand can connect with its ideal audience with targeted messaging through collaborative relationships. It can discover, contract, support, and reap the rewards from vetted partners using impact.com's end-to-end partnerships management tools.
As social media marketing ramps up, these partnerships will thrive when supported with actionable data projections, granular tracking, and flexible commission payments.
Want to boost your influencer program? Check out our Ultimate influencer program starter kit to equip yourself with five ebooks and two worksheets covering influencer programs from recruitment to optimization. Or contact grow@impact.com to get started.