Two things keep us glued to our screens: commerce and content. For years they co-existed in the same online ecosystem. But brands recently tapped into the power of story, video, images, and educational content for building audience relationships.
Since people tend to drown out traditional advertising like white noise, this shift happened quickly. More than ever, consumers shop familiar brands they like and trust — exercising due diligence with more research before purchasing.
Now content sits at the helm of any solid commerce marketing strategy. Brands like Airbnb and United even published print magazines (and they're actually good reads). But you don't need to start your own publishing house to benefit from commerce content. Basically, this refers to strategic collaborations between brands and content creators. Creating the best possible experience for customers stands as the central goal. Publishers use public trends and data to inform their content — educating audiences about specific products and brands.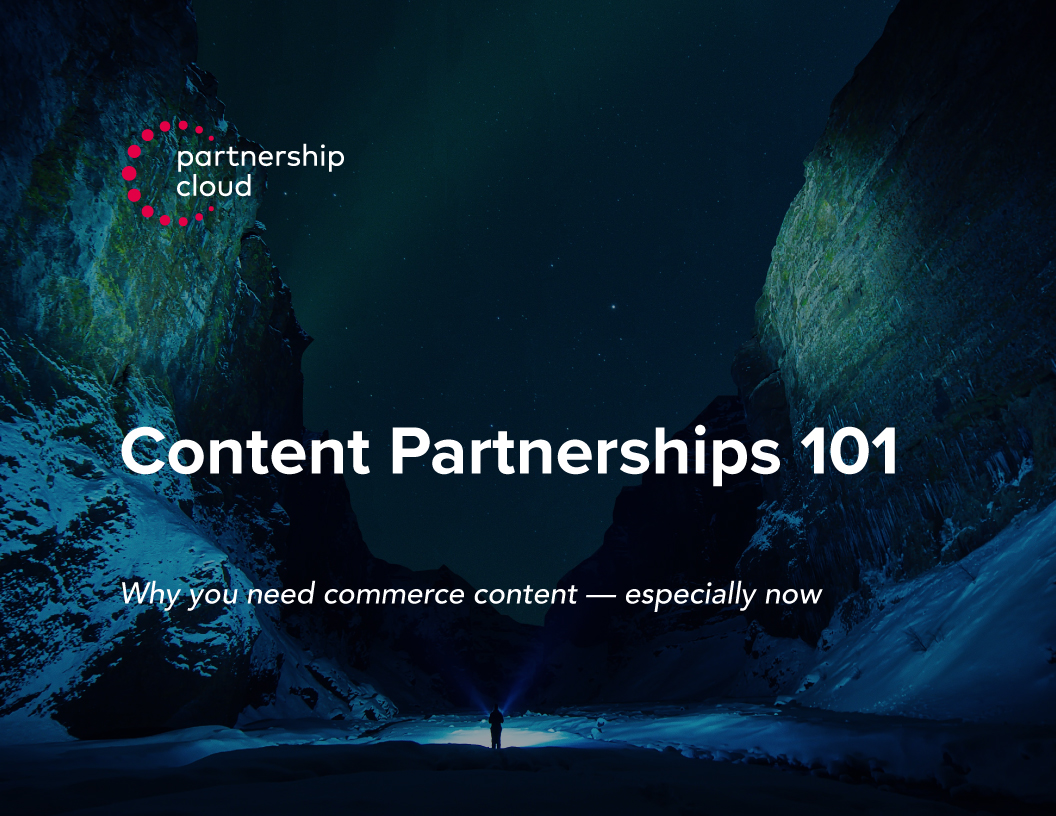 Want this great info in ebook form?
Download Content Partnerships 101: Why you need commerce content — especially now
Get my free guide
Why commerce content works
Say you read an article titled, "5 steps for decluttering your workspace." Throughout the article, you find helpful tips with links to the products mentioned. You end up purchasing a few of those products from the article — and that, my friend, is commerce content at work.
Consumers engage more with content that makes them feel good. All of us like to purchase products or services backed by publishers we trust. Essentially, brands and publishers partner to create a unique shopping experience for consumers. Their relationship encourages content partners to publish unbiased content, like reviews, best-of lists, or gift guides. Publishers succeed by educating consumers and promoting high-quality products and/or services.
With content partnerships, publishers promote a brand's product in organic ways, fitting the publisher's narrative. Content partnerships attract consumers to a brand, making the whole customer journey feel more natural. Commerce content revenue grows annually as publishers and brands realize its boundless potential.
What are different types of commerce content?
The types extends far beyond how-to articles. Publishers constantly work with brands to offer a variety of ways to partner on content. These include:
Coverage of product launches
Listicles
How-tos
Gift guides
Buyers guides
Internal searches
Reviews
Unboxings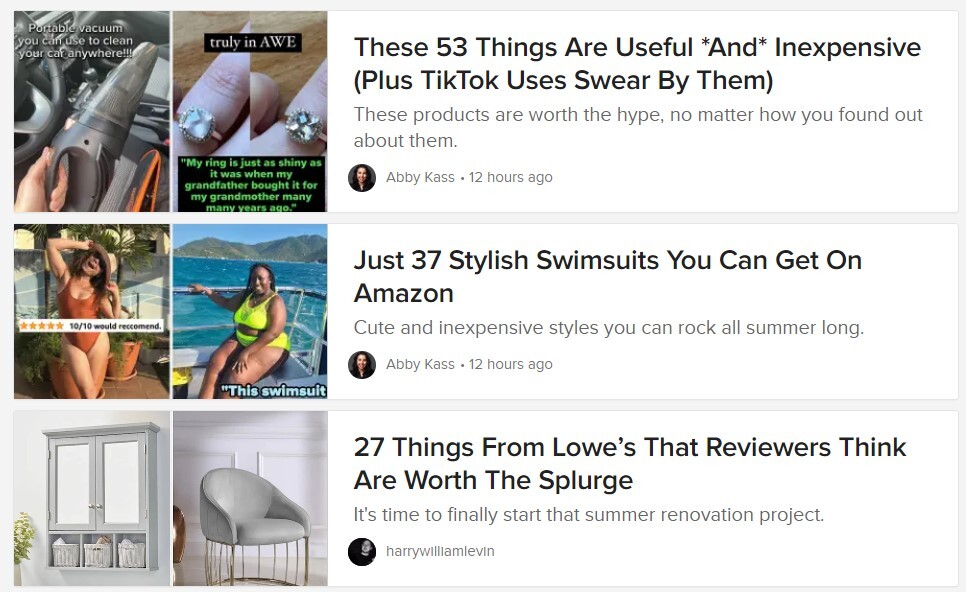 Publishers can choose what type of content fits best for different products. If you're looking for a powerful laptop, in-depth reviews and unboxings provide incredible value. Giving someone a holiday gift? Listicles and gift guides draw you in. Publishers find the perfect audience by understanding the customer journey and using the best type of commerce content possible.
How commerce content builds relationships with the consumer
Consumers turn to publishers as trusted information sources. Readers might go to Allure for the best beauty product tips. Apartment Therapy creates useful content for making the most of small spaces. Commerce content helps publishers and brands tap into this authority — strategically showcasing products that align with the readers' goals.
Why your brand narrative matters
The community you build around your brand says everything about you. By creating a brand narrative, you link your company's mission and messaging together with authentic and consistent storytelling. Brand narratives aren't scripted pitches or verbatim marketing strategies. Instead, brands can connect with customers through a streamlined storytelling framework. Most customers will naturally feel more connected to brands with consistent values and goals.
According to Forbes, "Brands are no longer what we tell people they are, but what our community says about us." As you build your brand strategy, consider what your community wants and who it includes. Partners, affiliated influencers, publishing editors, ideal users, and target audiences all play a role in a brand's community. Experienced online shoppers make savvy decisions based on your brand's marketing, inclusivity, language choices, and values. Brands must be aware of the communities they create and how to improve them.
How does this type of marketing build into your brand narrative? Think of it as a synergistic relationship allowing you to:
Benefit from established relationships with publishers' audiences
Gain support for your product or service from publishers that builds interest with new consumers
Open doors to new conversations with interested consumers
How commerce content educates without being salesy
Consumers today prefer to do research before buying anything. Commerce content allows brands to participate in this process. If a consumer wants the best shoes to walk around New York City while on vacation, they'll turn to online resources for research. Reliable sources help them decide and smart brands can join this process through commerce content.
Commerce content moves beyond ad aversion
Traditional advertising keeps falling behind. Younger generations, in particular, respond less to ads than ever before. Brands face several common issues, no matter the industry. Competition ramps up as more companies buy online ads. Mistrust and anxiety about social media platforms, like Facebook and Instagram, keeps growing. As people turn away from social media platforms or stay wary of Facebook ads, those options become less effective.
A recent study focused on what type of brand recommendations people trust most. Review and comparison sites hold a positive score of 91 percent. Social media sits at 51 percent, while traditional advertising falls to 38 percent. Nowadays, shoppers rely on their instincts and online research more than ever. Consumers want to feel confident in their purchases.
As the marketing winds shift direction, brands can find greater success through affiliate links on review sites and buyer's guides. Successful content creators have already proven themselves, building up excellent reputations and engaged audiences. As partners, their content helps brands connect with the right consumers. Linking commerce content with trusted publishers offers brands a fantastic alternative to outdated advertising strategies.
Want to get started on your content partnerships? Contact a growth technologist at grow@impact.com.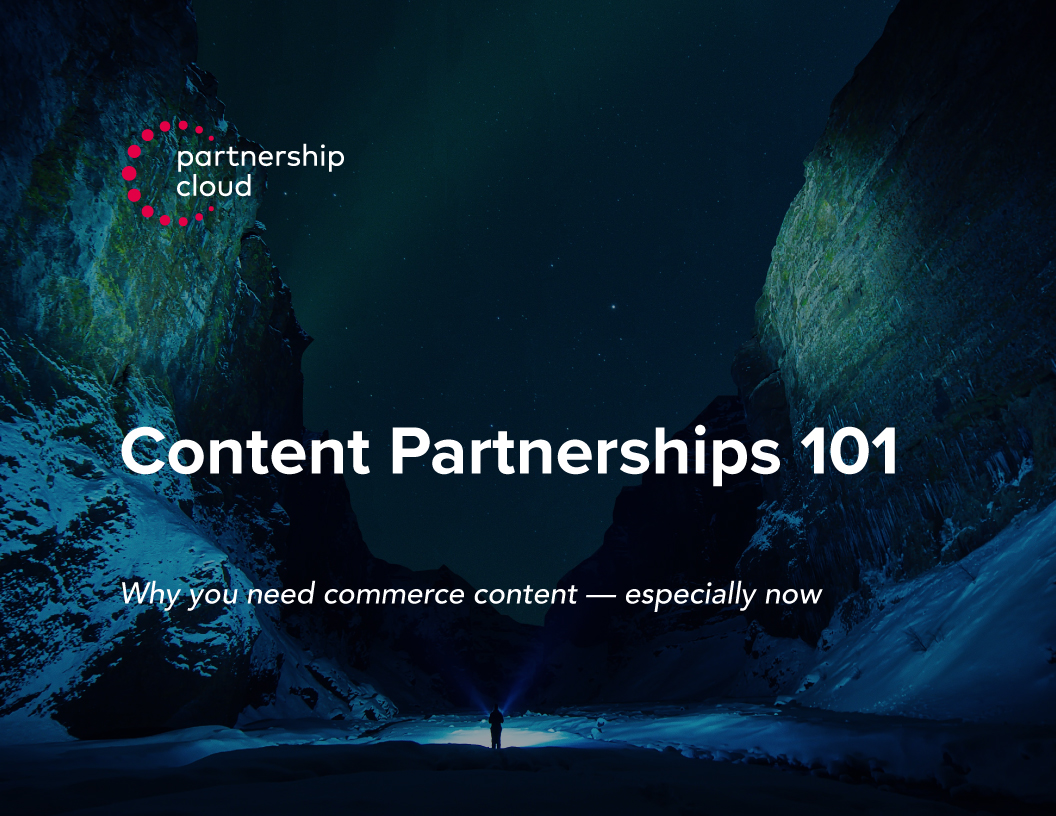 Want this great info in ebook form?
Download Content Partnerships 101: Why you need commerce content — especially now
Get my free guide
Want to learn more about driving revenue with commerce content? Check out these other impact.com resources on what it is and how to get started with commerce content: