Commerce content has been on a steady rise in recent years. With the death of the cookie and the inevitable decline of advertising, it's no surprise that a more authentic way of reaching audiences should rise to the occasion. Commerce content is solving many problems for marketers, brands, and consumers. 
We'll cover some of the basics and need-to-knows here but for a more in-depth read, download our Content Partnerships 101 ebook.
What is commerce content?
In short, commerce content is the strategic partnering between brands and media to create unique shopping experiences for consumers. Publishers produce editorial content that upholds their established values while educating consumers about brands and products that resonate with their guiding principles.
Readers benefit from an existing trust and ongoing loyalty to these publishers when seeking new products or researching a brand before purchase.
Publishers like Buzzfeed have long been using this strategy to push relevant content their users enjoy while organically promoting brands & products at the same time. Have a look at some featured comtent articles on their website.
Symbiotic relationships like these, where brands advertise their products and publishers write content their audience wants to read, are fast becoming top of mind when marketers plan budgets and goals. Why? Simply put, because they build trust between consumers and brands, and the ROI makes sense — a lot of sense. First, there are a few commerce content aliases to know.
Commerce content by another name
There are a number of terms that marketers use to describe commerce content as we've defined it above. You may have seen — or used — one of these terms yourself. 
com-tent / comtent
content partners
commerce-driven content 
editorial content
Other ways to think about this is how content partnership strategies are laid out, and how platforms or publishers approach creating such content. Or how they combine editorial content with commerce to meet consumer needs while staying true to their publishing principles. Conversations around these topics speak to the newness of the approach and also to the future of how brands are connecting with consumers.
How does commerce content work?
The commerce content ecosystem involves three primary players — brands, agencies, and publishers. Here's a brief look at each entity. 
1. Brands
Brands want to drive awareness to their products and increase purchase intent closer to the top of the sales funnel. A great way to do that is through aligned partnerships and the use of the affiliate/partnership channel. Publishers allow brands to prioritize and set different forms of performance contracting models that go way beyond the high-risk, low-return CPM advertising model and build a much larger digital reach.
When brands engage in content partnerships, it's imperative that their product or service is presented as a natural fit with the content. It should never appear to be a traditional ad placement and should not be confused with native or sponsored article content. They actively choose to work with publishers who produce commerce content precisely because the resulting content maintains the publisher's integrity and provides an organic push of the consumer toward their brand. 
2. Agencies
Agencies often play the role of connectors in these partnerships. They act as middlemen between the media houses and brands, connecting the two where values and audiences align. Agency partners handle the administrative work in finding the correct matches between brands & partners.
3. Publishers
Publishers are websites or apps that have dedicated followers and loyal readers of the content they produce. In recent years, publishers began to face mounting challenges from falling CPM rates and squeezed margins. The negative industry trends fueling these challenges made it difficult for publishers to maintain, much less grow, their revenue streams. Commerce content has proven to be a viable and potentially large revenue source for many publishers. While it has long served as a minor source of revenue, publishers have recognized the tremendous potential of commerce content in just the last two years.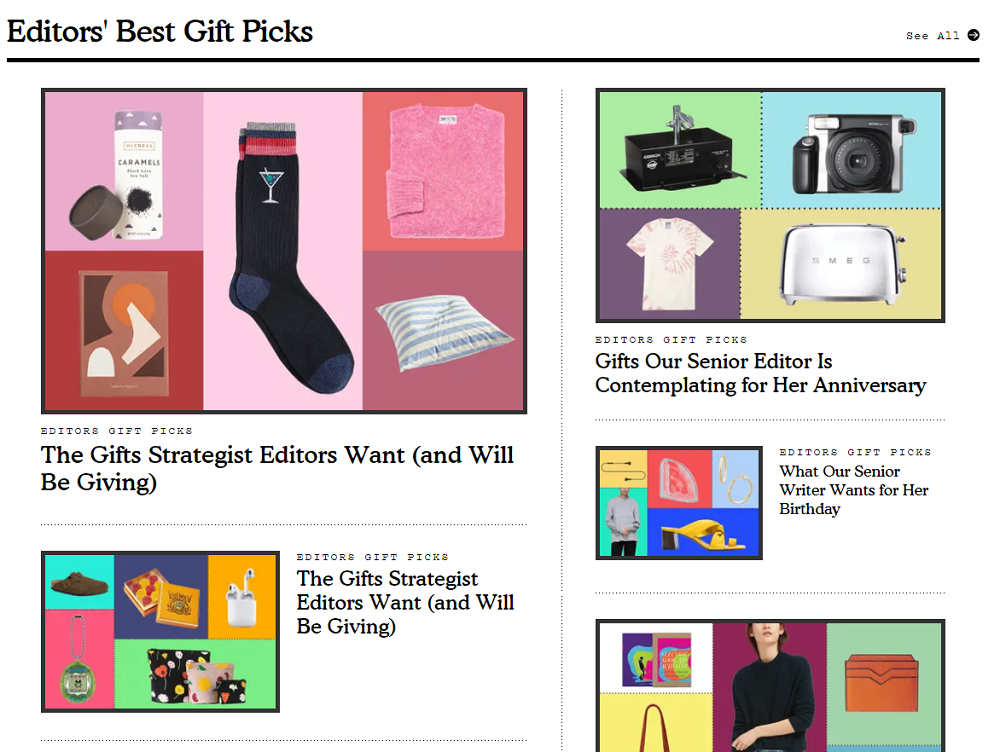 Who creates the content?
Publishers have two teams that help make commerce content possible — editors and the commercial team.
Editors: The editorial teams at publications and media houses are responsible for all content produced for the publisher. They uphold journalistic standards when producing all content, including commerce content, which means that they bring an unbiased approach to their work. Editorial teams (in most cases) retain full control over what they choose to write about. In general, they independently select the products they want to cover, catering to the publication's established guidelines and mission, not to appease brands or companies. 
Commercial teams: Commercial teams seek to establish partnerships with brands that a publisher's editorial team has independently chosen to promote. In this nuanced relationship, commercial teams look for attractive contractual agreements across affiliate programs and networks. They configure affiliate links where they feel the highest returns will be met. These teams look at a number of variables to ensure the best consumer, brand, and publisher experience.
These three participants, and the publisher's key duo teams, make up the workings of the commerce content partnership equation, and each entity benefits in its own way.
Brands and merchants get exposure to new audiences who are more likely to buy sooner than they might if they were first hearing of the brand through a traditional advertising channel. Publishers get great products and services to showcase on their platforms, plus new content and another way to deliver value to their readers, which in turn builds loyalty among their readership. Editorial teams elevate their creative roles with fresh content their readers love and that they find resonate with their own interests, and agencies get to connect like-minded companies where both parties benefit from expanded exposure and respectable revenue. 
Despite the many pieces and players involved, It's easy to see why this new type of affiliate commerce driven content is on the rise. Want to learn more about what commerce content is and who's taking part? Download the Content Partnerships 101 ebook.
Ready to learn more about Impact Partnership Management Platform? Request a demo.