The internet penetration rate of 83 percent proves that the Malaysian population uses the internet frequently. Furthermore, DataReportal reports that in 2020, 26 million people were online in Malaysia, of which 19.90 million were online shoppers. These statistics are optimistic for businesses in Malaysia, especially those in retail or eCommerce.
The research shows that a large pool of consumers makes their purchases online. As a result, this creates a huge opportunity for brands and advertisers to tap into different marketing channels and outreach strategies to engage and convert these potential customers.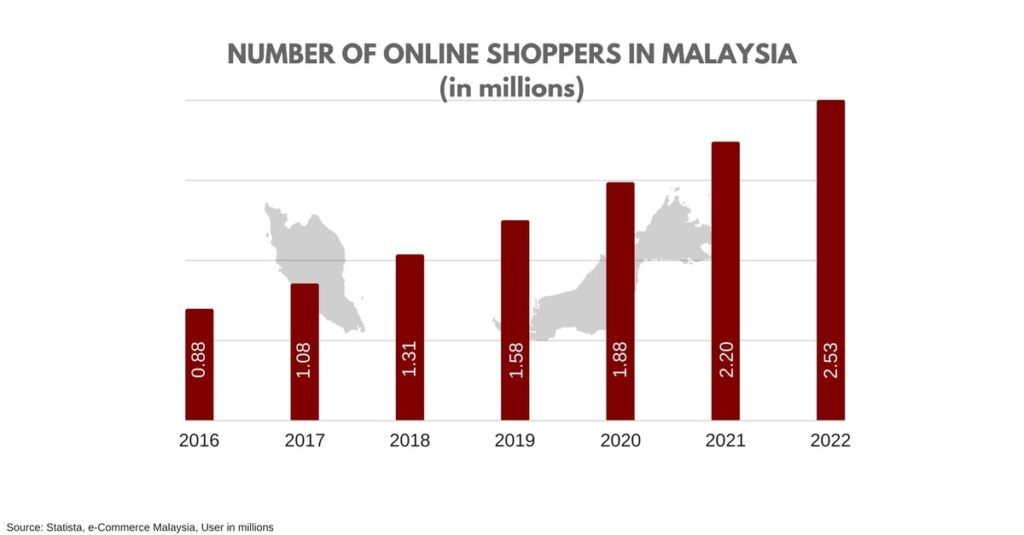 Additionally, the growth of the e-commerce market in Malaysia is here to stay, with a forecast of $11 billion by 2025 — this gives brands and advertisers all the reasons to jump into digital marketing, and recently, affiliate marketing and partnerships.
Statistics prove that 93 percent of consumers read online reviews before purchasing a product online. When you think about it, affiliate marketing works in the same way. Certain individuals or publishers highlight the benefits or recommend a particular brand's product and provide a tracking link. Their audience who show interest in the product will click the link to purchase.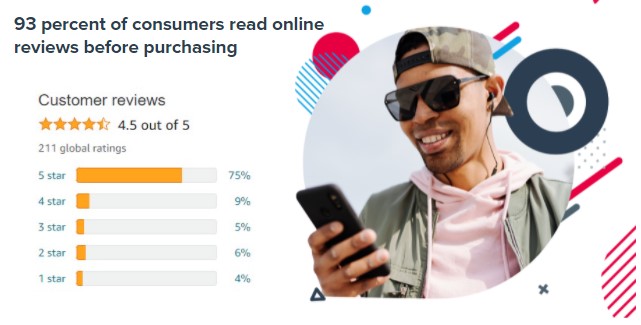 Moreover, marketers in an IAB UK survey state that affiliate marketing performs very highly for customer acquisition and ROI in comparison to other activities and contributes to customer retention.
The rise of the e-commerce market and online shopping, along with the growing potential of affiliate marketing, provides your brand with a huge channel to effectively market your products to a large audience pool.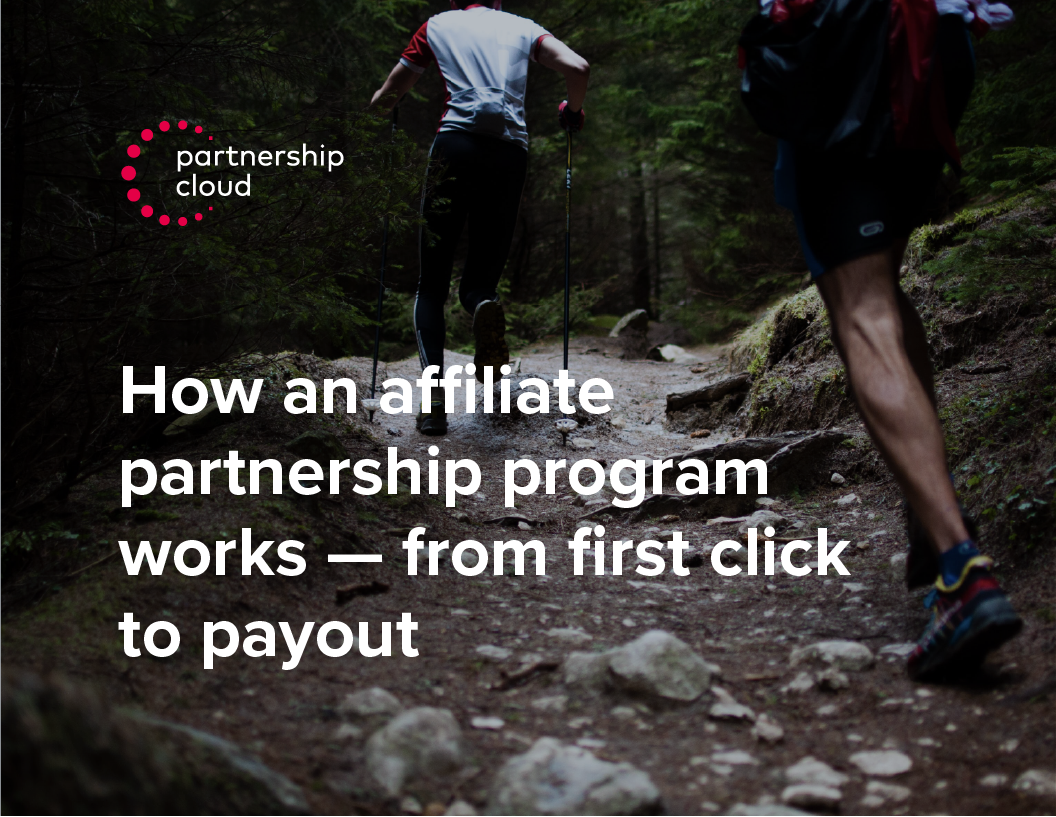 How an affiliate program works – from first click to payout
Get timeless tips on launching and growing your affiliate partnership program.
Get my free guide
As a local brand in Malaysia, it's wise to work with partners who understand the interests of the local market. This way, they'll know what to share to convince their audience and drive traffic to your online store.
If you're a brand or an advertiser with an interest in affiliate marketing but not sure where to start, then you've come to the right place. Read on to discover the six steps to kickstart your affiliate program as a brand in Malaysia.
6 Steps to setting up a successful affiliate program
1. Define goals for your affiliate program
Secure the right customers and partners
Like in any marketing initiative, it's important to determine your overall goals, including the types of customers you want to bring in through your company's affiliate program.
You may also want to research the type of partners or affiliates you would like to help promote and sell your products or services. When you select a partner, you should ensure their audience aligns with your target market, and the content they create resonates with the market. For example, if you're in the fashion industry, it's only appropriate to select someone who's into fashion and has a following who's also into fashion.
Steer your affiliate program in the right direction
It's helpful to set up key goals or KPIs to determine your affiliate program effectiveness. It can be the conversion rate from affiliate link clicks to a sale or the revenue you want your affiliates to bring in per month.
While the amount of revenue brought in from your affiliates is most important, it helps to set goals to determine your program's strengths and weaknesses. With goals in place, you can also identify your program's effectiveness and make appropriate changes as time goes on.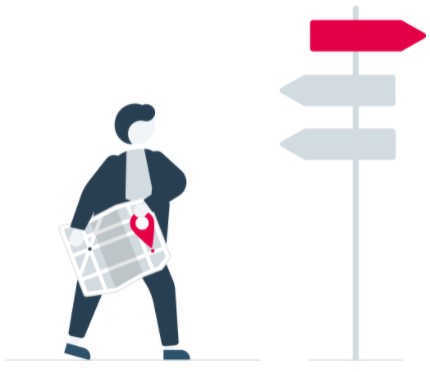 ---
2. Analyze your competitor's affiliate programs
As with any strategy, a good start would be to analyze the strengths and weaknesses of your competitors and find ways to do better than what they're currently doing.
Use Google and type in keywords such as (competitor) affiliate marketing or (competitor) affiliate program. Here's a tip: when you analyze the terms and conditions of competitor programs, pay attention to the following:
Their commissions and how they structure it
Are the commissions high or low compared to the product?
Requirements and restrictions on how affiliates promote their products
Their branding
How thorough is their application process for their affiliates? What are the requirements needed?
Once you get all the information you need from your competitor and their affiliate program, you can easily structure your program. This way, you save time and ultimately money when planning your affiliate marketing program.
---
3. Choose products to promote via affiliate marketing
Now that you have set goals and have an idea about what your competitor does, the next step is to choose which products you want to include in your affiliate program.
So here comes the question, which products should you choose for your affiliate marketing program?
Focus on high Average order value products (AOV)
For this, it's better to focus on high Average order value (AOV) products. Isn't it more attractive and revenue-generating (for both your brand and the affiliates) to have a 10% commission on an RM450 product than a 10% commission on a RM100 product?
High AOV products can impact your marketing decision-making and offer a higher return on every dollar that you spend on your digital marketing efforts.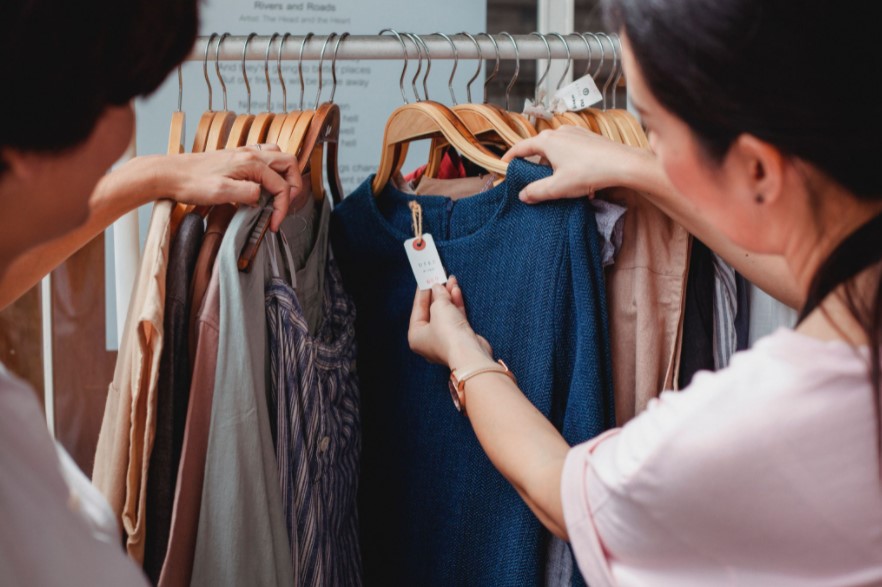 Entice with promotional offers
To entice your affiliates and consumers to promote and buy products that are higher in value, use promotional offers such as scaled discounts. For example, when they buy more, they save more. (Spend RM1,500 and receive a 20% discount or 25% off when they spend RM2,000)
Another promotional offer is a first-time buyer discount. Free shipping is the most popular promotional offer (ie free shipping on orders over RM 800)
Feel free to tweak these promotional offers and products according to your audience data and response.
---
4. Decide your affiliate pricing and commission structure
An average affiliate commission rate should be somewhere between 5% to 30%, but this all depends on numerous factors, including the industry you're in and the product's price.
You should know that there are typically two types of commission rates for your affiliates
Percentage commissions

: A percentage for each affiliate sale

Flat-rate commissions:

A fixed-rate for each sale
Percentage commission is the most common commission structure in global affiliate marketing programs. In Malaysia, the top affiliate marketing platforms offer a percentage commissions structure rather than flat-rate commissions.
It may be helpful to consider the following when you decide the right commission rate for your affiliates:
Your acquisition costs
Retention rate
Average customer lifetime value
---
5. Choose your affiliates and partners wisely
It is important to know the right factors when assessing potential affiliates. These factors include:
Does their platform have high-value content both visually and content-wise?
Is their website optimized for SEO, speed, and performance?
What tone and voice do they use to communicate with their audience online? Are they authentic? Pretentious? Sales-y?Friendly?
Are they great storytellers?
Is their online personality in line with your brand?
Do they have a large or engaged social media following?
For example, when you search for influencers to partner with, look for Malaysian influencers like Jihan Muse, with a large following. Also, collaborate with niche influencers that match your line of industry, like momfluencer Emma Maembong, or foodie Khairul Amin Kamarulzaman who provide great engagement with their niche audience.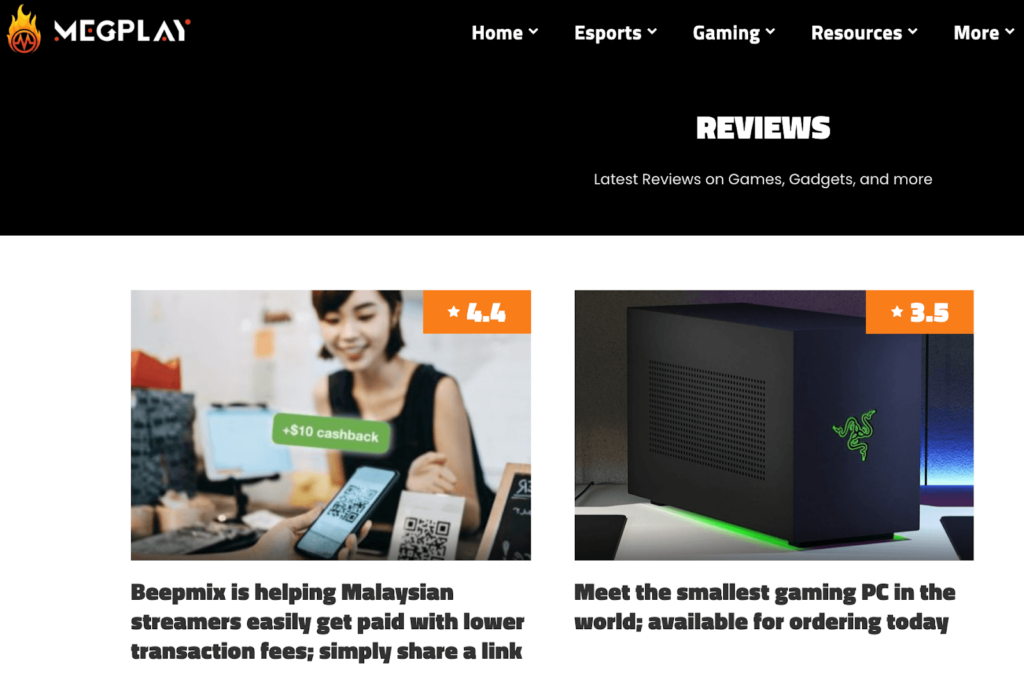 Photo from MEGPlay: Reviews
Suppose you're in the gaming or tech industry. In that case, content publishers such as SoyaCincau, a website that focuses and shares things about the tech industry, or MEGPlay, which produces content for mobile gamers, might work better for you.
Set yourself and your affiliate partners up for success
Remember, it's crucial to be deliberate when it comes to vetting affiliates, as they will be your brand's voice and will help spread the good news about your products/services. Once you've chosen your affiliate partners, remember to provide them with promotional resources, including banners and logos, for a more consistent brand messaging on their platform.
---
6. Choose an affiliate marketing and partnerships management platform
If you're new in the affiliate marketing world, it's better to find a platform to help manage, automate and optimize your program. Also, ensure that the platform you choose allows you to work with different types of affiliates and partners to keep up with the competitive affiliate landscape. Aside from the traditional coupons, loyalty points, and blog affiliates, affiliate marketing includes influencer partnerships, brand-to-brand partnerships, content publishers, and more.
Hence, it's important to consider a robust and streamlined workflow that will make recruiting, onboarding, and managing your affiliate partners easier. Choose an affiliate marketing and partnerships management platform like impact.com to help you manage your partnership program at scale and with ease.
Effectively manage your partnership program with impact.com
The impact.com platform includes affiliate marketing tools that easily identify and block fraudulent partners, allow instant access to performance metrics and actionable insights. You can even track and analyze customer interactions on every device!
With all these features, you can identify your affiliate's contributions, strategize, understand your customers deeply, and reward your affiliates appropriately! Plus, having a solid work system will help you get ahead of your competitors who have also just started with affiliate marketing!
Drive affiliate partnerships performance with impact.com
As consumers spend more time online, it's a no-brainer for you to tap into digital marketing for your business. However, you should consider affiliate marketing and partnerships for a cost-effective and proven revenue-driving channel.
To add on, many successful brands engage agencies to help support their affiliate program, so you might want to consider this if you're just getting started. To help you focus on what really matters, impact.com partners with accredited agencies to provide top-notch services to help your program succeed.
If you're looking for more personalized and targeted advice, reach out to impact.com's dedicated Southeast Asia team at grow@impact.com.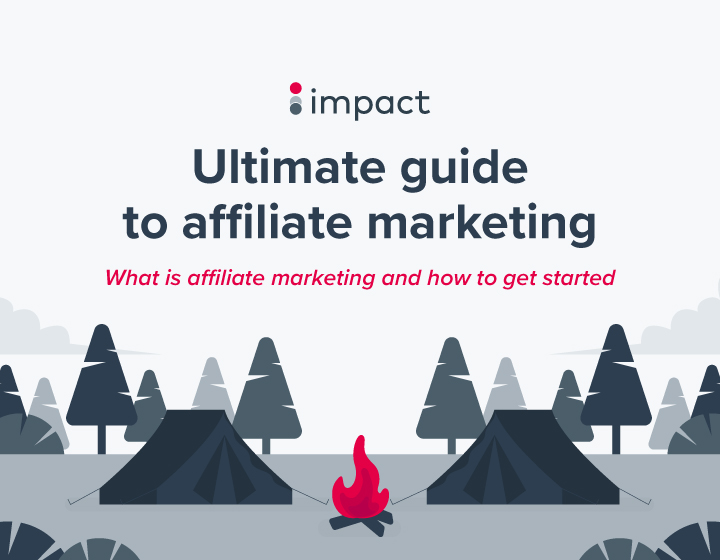 Ultimate guide to affiliate marketing
Want to know more about affiliate marketing? Learn how to get started today with the Ultimate guide to affiliate marketing guide.
Get my free guide
More helpful resources for growing your program: