Brands increasingly recognize the power of influencers. According to the Influencer Marketing 2022 Report by eMarketer, 74.5 percent of US marketers from companies with more than 100 employees plan to use influencer marketing. This trend will only continue to grow as Gen Zs, the core demographic for influencer marketing, comes of age.
While there are many avenues for influencer marketing, partnering with YouTube creators provides invaluable exposure and return on investment (ROI)—particularly if you choose creators that align with your brand. However, many brand marketing teams don't know how to realize these partnerships' full potential.
Charles Haynes, Managing Director of Ziggurat XYZ—a talent and media management company—shares his experiences forming YouTube creator partnerships on his clients' behalf. Uncover common challenges he encounters when partnering with brands. Then find out how your brand can collaborate with YouTube creators for better results.
Q: Can you describe the structure of the typical YouTube creator partnerships deal you see in your work?
Haynes: Brand marketing teams are understandably focused on eliminating risks. This is why you see a lot of highly scripted sponsored content that serves as an ad spot. YouTube content has a large range of predicted views. It's challenging to project key metrics like cost per mille (CPM) or cost per view (CPV), so brands want to control as many other variables as possible.
Let's say that only 3,000 people watch a video that a brand marketing team paid for. If the YouTube creator works from a script, then the brand can say that the messaging was precise and that's what they got out of the ad—no matter what the conversion rate was. They're at least getting some kind of ROI.
Often brands do this at scale with partners. They essentially use YouTube to hit target demographics and get views. This approach can be beneficial depending on the brand's goals. It can result in $10 to $15 CPM, which is fairly low by industry standards. But if brands look for a co-creator to create highly curated content for them, they can get incredible value for money.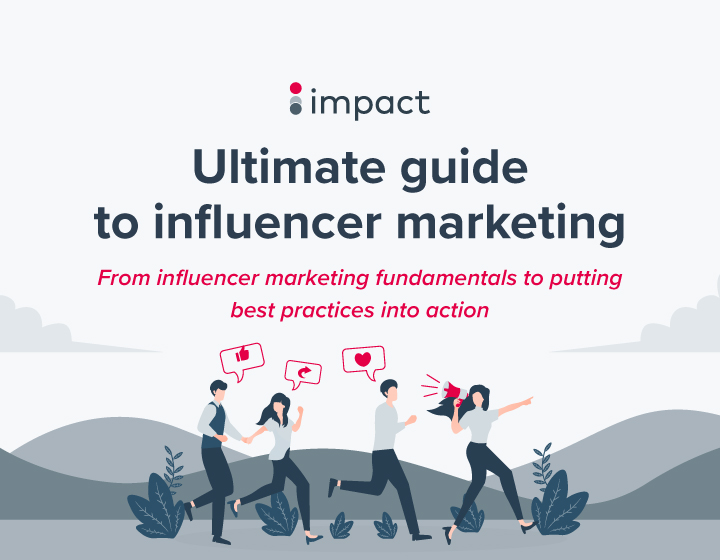 Maximize your brand impact with influencer marketing
Download the Ultimate guide to influencer marketing and learn how to execute these key best practices. 
Get the guide
Q: What do you mean when you say that a brand gets "incredible value" when working with creators on bespoke content?
Haynes: When you work with a creator in this highly customized way, you're not paying an ad agency and then another agency to do all the paid placement. Instead, you get the whole package for one fee. In that package, you get someone who:
Creates the content
Makes the integration look organic and authentic
Puts it in front of the right audience
In this case, brands need to find the right creator who can achieve that and give them creative freedom—or at least allow them to generate ideas.
This approach is a win-win because it benefits both parties equally. If a content creator knows what they want to produce, it's likely already a good fit for their content strategy and audience. If the idea works for what the brand is trying to achieve, then the brand is getting a piece of content that feels as organic as possible. That ultimately helps deliver the marketing message the brand wants to convey most effectively.
We sometimes see brands that pay dedicated video fees but don't necessarily care about the outcome. For example, if a brand wants a creator to use a toothbrush placement in a completely unrelated video, it won't feel authentic. Brands should work with creators that fit in their industry and are invested in the outcome of the sponsorship to see the best results.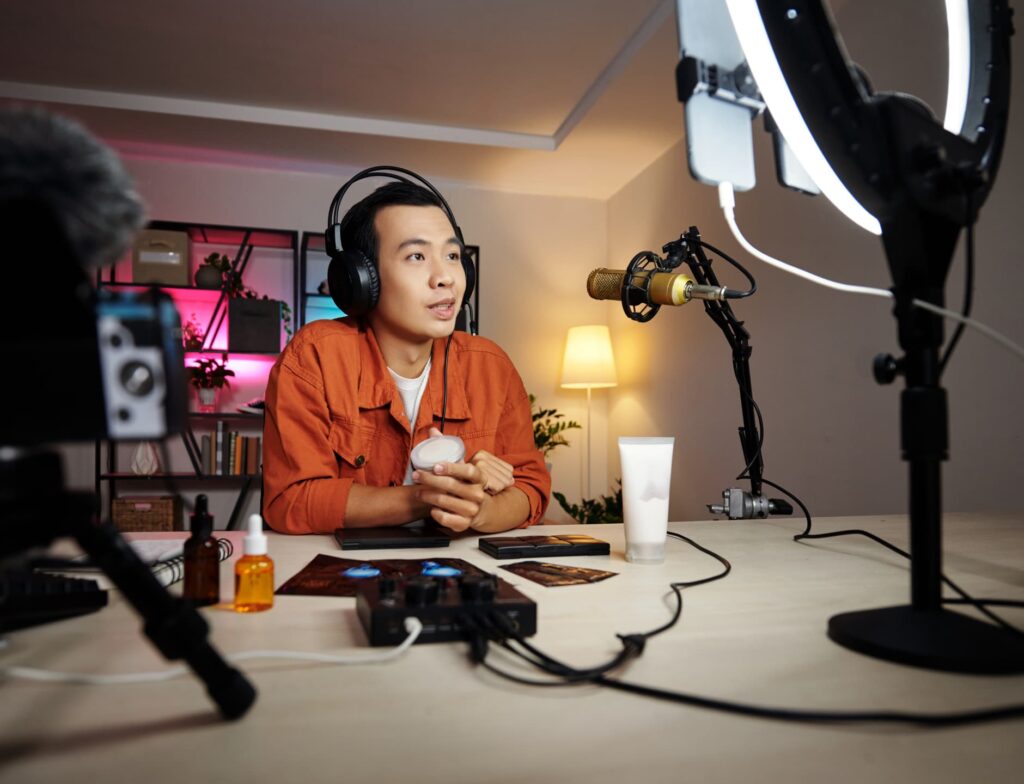 Q: What's the most common mistake you see brands make when selecting YouTube creators to work with?
Haynes: We sometimes find that brand marketers lean more on opinions than facts when making decisions. This happens most when discussing bespoke or integrated content sponsorships. Those deals are higher stakes and less formulaic than a traditional sponsorship, so they require more sophisticated positioning and teamwork between the brand and the creator.
Occasionally you'll see large deals pitched and discussed based on channel recognition, which can include:
Whether the marketers have heard of the channel,
Watched it before,
Or know someone who's a fan.
There's an assumption that a channel with a large profile results in a better outcome for the brand. This can create a lot of bias when the brand selects which creators to work with.
We see it most prominently when a creator in one country tries to work with a brand office in another country. The brand may believe that the creator isn't relevant simply because marketers in that country's office might not be exposed to the creator in their day-to-day lives. Brands sometimes will leave a good fit on the table because of this bias.
Q: Your company is located in the United Kingdom. Can you explain more about some of the geographic challenges you've experienced when finding sponsorships for your clients?
Haynes: Many brands with bigger budgets focusing on English-speaking audiences are based in the United States or multinationally. They can afford more dedicated videos and projects, but unfortunately, many brands take a more traditional approach to YouTube sponsorships. They tend to have specific beliefs about what creators can achieve for them.
Many of these brands also don't work with creators outside of the US, even if the creator has US demographics and content that meet brand requirements. This is a missed opportunity. I'd like to see brand marketing offices challenge existing beliefs about what kind of creators would be a good fit for partnerships.
Q: What information could brands provide creators to make better sponsored content?
Haynes: I'd like to see brands highlight what elements of sponsored content have worked in the past. How can creators replicate these elements in their content? It's helpful to have guidance beyond a script or mentioning the brand as much as possible at the beginning of the video while viewer retention is still high.
Ideally, we'd like more brand marketers to tell the creator their goals, then ask the creator how to achieve them. Brand marketing teams tend to outline their ideal sponsored ad requirements in detail based on what they're trying to accomplish. When they do this, generally speaking, they're actually making content decisions on behalf of the creator.
The creator might know how to best achieve those goals in some instances. The creator already knows what resonates with their audience. Brands could be tapping into that power more than many currently do.
Q: What do you wish brands knew about YouTube talent management companies like yours?
Haynes: From our perspective, a successful brand deal does two things: it pays the creator well and is so effective that the brand will want to work with the creator again. This means the deal has to do well for the brand too.
The brand will never return if a sponsorship doesn't go well. Ultimately, we want to develop relationships with the same brands instead of trying to find new prospects to work with.
Agents and managers are more invested in a sponsorship's success than many brand marketers realize. It's not just about getting the money and creating the content. We want everyone to walk away happy with the results.
Find creators to help you reach your marketing goals
Finding the right partners means you must think beyond audience size. The right creators should align with the audiences they want to reach the most. 
Instead of approaching your YouTube partnerships as a single transaction:
Share your strategic goals
Produce authentic content
Think creatively about how you can collaborate
Learn how impact.com, the world's only end-to-end influencer management platform, can help you meet your goals. Contact a growth technologist at grow@impact.com today.
Note: Ziggurat XYZ isn't a user of impact.com or any associated products. This interview was provided for informational purposes only.