For many people, social media likely takes up a large portion of your time no matter how you spend your day. Let's look at Indonesia: the average daily time spent on the internet is eight hours and 52 minutes — mostly from streaming and social media. Add a social media penetration rate of 88 percent to that, and you quickly realise that influencer marketing should be your top priority.
Statista predicts that Indonesia's total number of social network users will reach 237 million by 2026 — that's most of the country's population of 270 million. Use these statistics to your advantage to create a strategy and engage users already spending time online.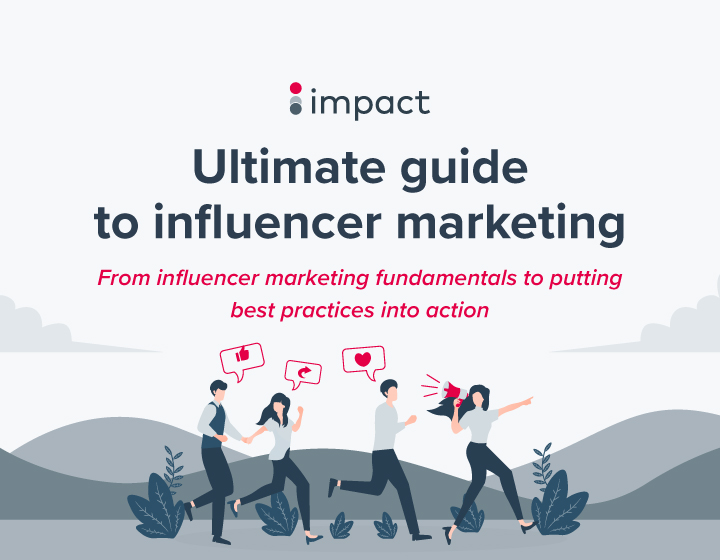 Ultimate guide to influencer marketing
Learn all about influencer marketing: what it is, how it works, and how to make it work for you.rnDownload the ebook: Ultimate guide to influencer marketing: From influencer marketing fundamentals to putting best practices into action
Get my free guide
Source: Number of social media users in Indonesia (Statista 2021)
Image caption: Each year the number of social media users in Indonesia grows by millions.
You may ask, why focus on an influencer marketing strategy? The answer: word of mouth. A study reveals that 49 percent of consumers' purchasing decisions depend on influencer recommendations.
Influencers bridge the gap between consumers and brands. Your audience trusts influencers and their recommendations above strategies like banner ads. Brands also see influencers as cost-effective since influencers create their content. It's also a way for brands to gain fresh and unique content — a huge pull for consumers to try out the brand's product or service.
You'll find value when you scale your program if you've run an influencer marketing campaign. Get started with these six tips:
1. Set clear goals
Clear goals from the start set your influencer marketing strategy up for success. Define the goals you want to achieve with your influencers — so they can make them a reality. Most companies use influencers to grow their online followers, increase brand awareness, generate leads, and boost sales. During planning and implementation, keep your goals in mind (and communicate them out loud) to stay on track.
2. Track beyond vanity metrics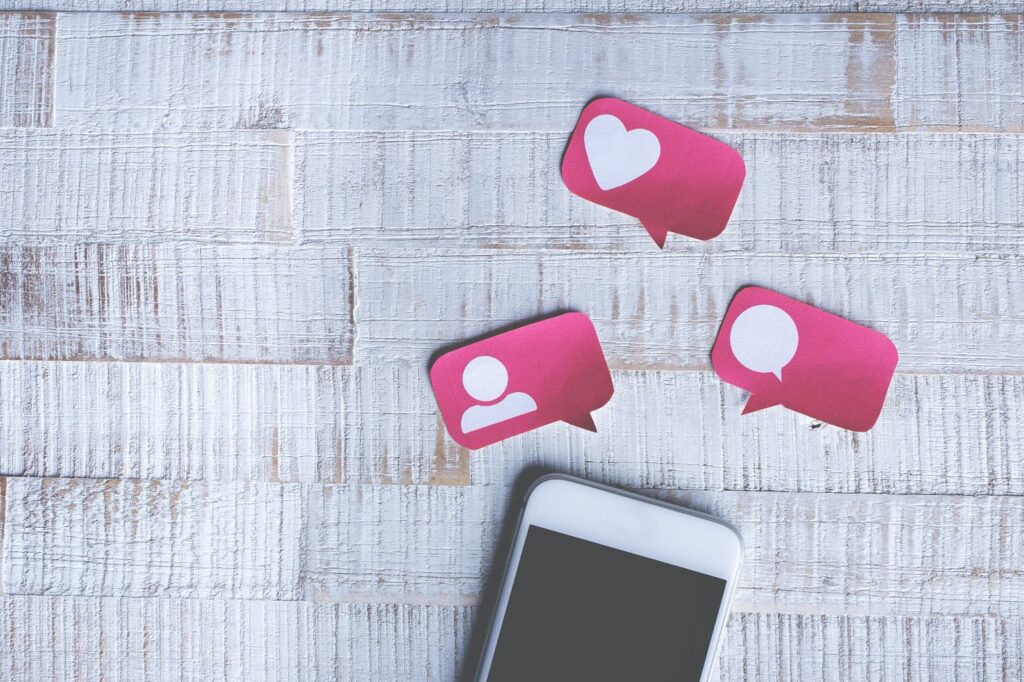 Photo by Cristian Dina from Pexels
Contrary to popular belief, vanity metrics (such as likes, comments, and shares) alone cannot determine your influencer marketing campaign's return on investment (ROI). Vanity metrics look good from the outside, but they don't tell the whole story.
Here's a better way: Use solid key performance indicators (KPIs) and actionable insights for your influencer partnership program to help determine your next steps. An influencer partnership management platform can do this for you if you know which metrics align with your goals.
But don't exclude vanity metrics just yet — they still play a role in your overall ROI. Here are some metrics to track closely:
Traffic vs sources
Conversion vs conversion rate
Social media followers vs social media engagement
3. Define your KPIs
For influencer marketers, measurement remains the number one pain point.
KPIs play a vital role in tracking influencer marketing progress and the overall success of any campaign. The marketing team needs them to determine if they want to continue working with the influencer or on the campaign.
Popular KPIs for tracking influencer marketing campaign performance include:
Conversion rates
Reach and awareness
Referral traffic
Audience growth
Engagement
Other common KPIs include subscriptions, mentions, and clicks. Although social shares may be considered a vanity metric, they still function as an important KPI in some cases.
4. Analyse influencers and their audience
Many marketers choose influencers solely on their number of followers. Sounds straightforward, but this strategy won't mean instant wins. An influencer with an impressive following won't automatically match your target audience. So it's better to select influencers based on the audience that you want to reach.
Before you search for influencers, ensure you've outlined your buyer persona details. From here, it's easier to identify the top people the personas follow and websites they frequently use — and which influencers you should target.
If an influencer covers this checklist, you'll know they're the right one for you:
They're relevant to your brand
They can create high-quality content that you would stand by
They can represent your brand's beliefs, core values, and mission
For example, if your brand belongs to the travel industry, you can partner up with travel influencers such as Christina Tan or Helena Chintya. On the other hand, if you're part of the sports or fitness niche, influencers such as Gavin Kwan Adsit or Rizal Agustian may be better partners.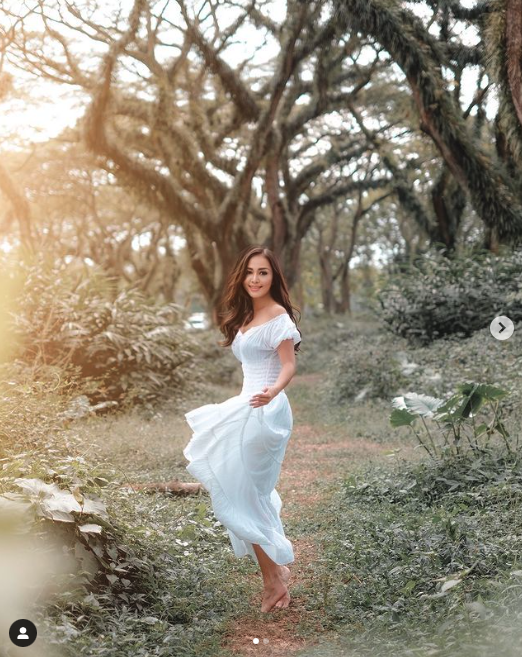 Helena Chintya (@ellchintya)
Gavin Kwan Adsit (@gavinkwanadsit)
5. Use an influencer partnership management platform
Caption: A screenshot of impact.com's influencer partnership platform in action
To see program results and ROI, you should be hands-on during every stage of your influencer marketing campaign. However, this could be difficult for brands new to influencer marketing — especially when they have to establish, monitor, report, and manage relationships actively.
An influencer management platform like impact.com can give you a line of sight across all these areas. The platform helps you streamline and customise your approach to managing influencers, allowing your brand to build influencer relationships strategically. With impact.com's help, your brand can seamlessly build, optimise, and manage your influencer marketing strategy.
Additionally, the platform supports the automatic commissioning of influencers based on their performance and on your custom terms. You can directly contract the right influencers for your brand, and measure the value they bring.
6. Elevate your influencer marketing program with impact.com
We're living in the digital age and influencer marketing is going nowhere but up. Consumers rely on influencers to guide their purchase decisions and no longer connect with banner ads or "obvious" advertising. That's where consumers' genuine connection with influencers helps your program flourish.
It's essential to measure the success of your campaign accurately so that you can determine your next steps. Set clear goals, track your KPIs, and find the right influencers to help you succeed.
Save time and effort using an industry-leading partnership management platform like impact.com to handle all these tasks — and only focus on the value-driving aspects of your campaign. Boost your revenue and allocate your budget to strategies that enhance your ROI.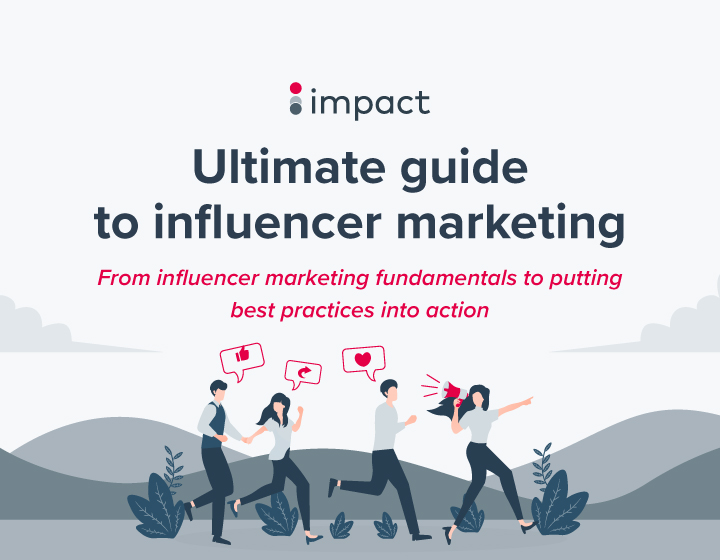 Ultimate guide to influencer marketing
Learn all about influencer marketing: what it is, how it works, and how to make it work for you.rnDownload the ebook: Ultimate guide to influencer marketing: From influencer marketing fundamentals to putting best practices into action
Get my free guide
Want to boost your influencer marketing ROI with impact.com? Contact the Southeast Asia team at growth@impact.com to get started.
For more ideas on influencer marketing, check out these impact.com resources: