In the world of partnerships, affiliates and influencers go together like Bey and Jay-Z. Both play an integral role as solo artists in your revenue channel — and work magic when positioned well in your overall marketing strategy.
But like hip-hop's most beloved power couple, influencers and affiliates are different in that they bring unique strengths to center stage. When you define your goals and metrics, this dynamic duo can be a smash hit for revenue growth.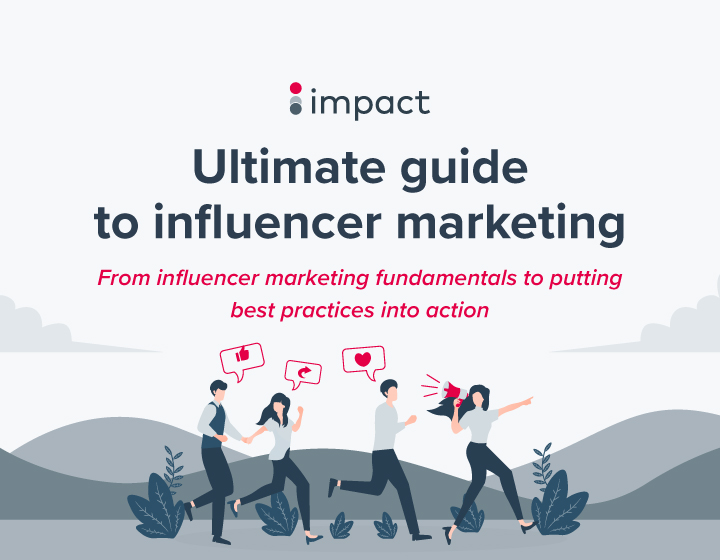 Ultimate guide to influencer marketing
For a deeper dive into influencer marketing, download the ebook Ultimate guide to influencer marketing
Learn more
What are affiliate marketing partnerships?
Affiliate partnerships are the revenue-generating engine that drives customers to brand products through dedicated links. If a customer buys through an affiliate link, the affiliate earns a commission. So, the affiliate makes money through revenue sharing.
What are influencer marketing partnerships?
Influencer partnerships leverage the trust and authenticity of social media personalities, tastemakers, trendsetters, knowledge leaders, and content creators. They have a community of people who follow them and trust their content, suggestions, and recommendations.
Unlike affiliates, influencers engage with their followers. When influencers share a brand they like, followers are more likely to purchase the products or services. Successful influencers can act as affiliates by earning a revenue share from brands they promote — but not all affiliates have that level of trust with their audience, so they can't act as influencers.
How do you measure goals for influencers and affiliates in your partnership program?
Like the rest of your marketing strategy, determining the right partnership begins with the end goal in mind. How your brand defines and measures success can help differentiate affiliate and influencer partnerships —while deciding how any overlap works to your advantage.
How affiliate metrics identity growth opportunities
You need to keep a close eye on important affiliate marketing KPIs to better understand your program's performance. These metrics help identify growth opportunities while giving you the chance to intervene when things aren't working.
Affiliate marketing goals and metrics often include:
Converting sales/leads
Growing incremental revenue
Driving product adoption or conversion
Acquiring traffic and customers
How to create influencer performance measurement strategies
You need to create clear (and sometimes different) strategies for each influencer campaign. Each campaign should only focus on one or two objectives.
Influencer marketing goals often include brand exposure goals, such as:
Commissioning influencers to create user-generated content
Launching a new product/service
Creating brand awareness
Penetrating new markets
Metrics quantify the success of influencer campaigns. There is no best standard benchmark — the metrics you measure will be determined by the goals of your influencer campaign.
Influencer metrics often include:
Total reach (follows/web traffic)
Engagement rates
Sentiment ratings
Impressions
Saves
Bringing influencers into your affiliate programs
Discovering partners who act as both affiliates and influencers creates an opportunity to broaden successful partnerships. Take a look at your current roster of affiliates and influencers in your marketing program before investing in new partnerships. You may already have strong relationships with key influencers with affiliate interests.
When influencers cross over to affiliates, it opens up new ways to promote your products. In one campaign, you can recruit and pay an influencer for a particular post with the goal of reach or engagement. When the campaign ends, create affiliate links for those posts, so they become a passive income stream for the influencer. Your brand will benefit long after the campaign ends.
Bloggers, media companies, tastemakers, idea brokers, or thought leaders who act as affiliates for your brand may also function as influencers. Affiliates can create great brand exposure through brand awareness campaigns, though the primary purpose of an affiliate program is to drive revenue.
Influencer partners may already use affiliate tactics, such as branded content links. For some influencers, affiliate link commissions already make up a good part of their revenue — others have not yet branched into the world of affiliate marketing and have room to explore this avenue.
How to structure payments for influencers as affiliates
Flexible payment terms allow you to customize individual partnerships. Brands can create a hybrid model like pay per post or pay for creation. At a later stage, these posts can be converted to posts with affiliate links.
Traditional affiliates want coupons, discount codes, rewards, cashback, or loyalty sites, which track last-click interactions. However, influencers are often not the last click for purchasing. If you only compensate for affiliate links, then influencers may miss out on rewards for their hard work.
Influencers can introduce your brand to their audience, build excitement around products, and create engagement. Influencers can also push for the purchase of products their audience is familiar with. Bonuses offer an additional incentive when influencers play a big part in creating interest or engagement among their followers.
You can compensate influencers for the awareness and interest they create even if they aren't the last click in a consumer's purchasing journey.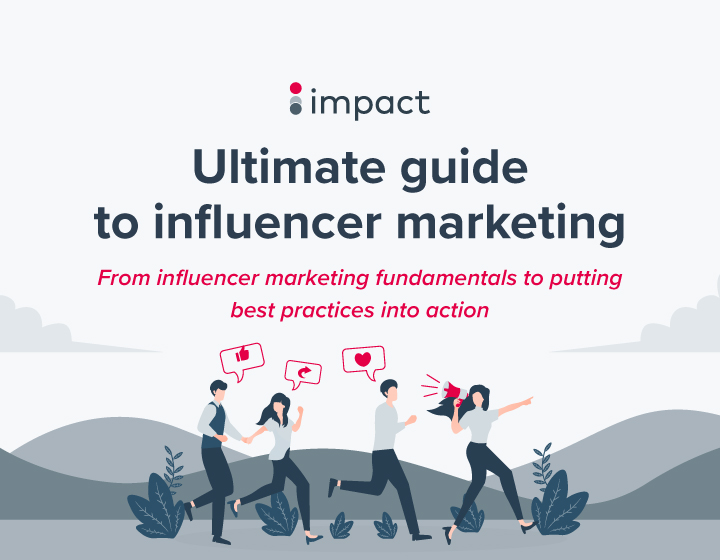 Ultimate guide to influencer marketing
For a deeper dive into influencer marketing, download the ebook Ultimate guide to influencer marketing
Learn more
Build a winning influencer and affiliate marketing strategy
Influencers invite your brand into their circle of trust, and you win big when you build relationships with both affiliates and influencers as part of a successful partnership strategy. Make the most of your relationship by uncovering what each kind of partnership does and how to measure it.
Now that you've discovered the fundamentals of influencer and affiliate partnerships, reach out at grow@impact.com or schedule a demo. The impact.com platform can help your brand strategically manage influencer and affiliate campaigns and connects influencers, affiliates, and creators with the world's leading brands.
For more ideas and guidance on influencer marketing, check out these impact.com resources: