In 1989, the Berlin Wall fell, Phil Collins topped charts, and affiliate marketing debuted. Our world has changed a lot since then, and old-school affiliate tactics no longer make the cut.
The recent rise of partnerships marketing paved the way for retailers to establish new revenue channels — like partnerships. Brands with mature partnership programs earn as much as 28 percent of their company revenue through these channels. 
Brands use partnerships marketing to establish a collaborative relationship with another organization or person. This winning relationship allows the partners to leverage each other's existing authority in the market. These partners also establish trust with their audience without needing to build their image from the ground up. With the right systems in place, brands can rely on partnerships to increase:
Revenue
Brand awareness
Customer retention
Market share
Conversion rates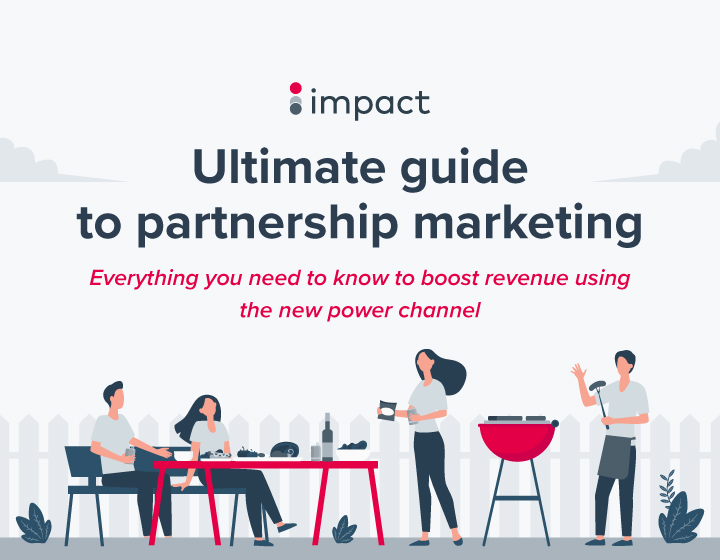 Ultimate guide to partnership marketing
Want to learn more about partnerships? Download Ultimate guide to partnership marketing. What is partnership marketing, and how does it work? Find out how to integrate partnerships into your current marketing plan and earn more revenue.
Get my free guide
When armed with the right tools, brands can launch and manage partnership programs without complicated technology. Partnership platforms offer brands one of the best tech resources. They enable retailers to streamline their program processes in one place, automate tasks like recruitment and payments, and spend less time managing and more time growing their programs.
To find an ideal partnership platform, look no further than impact.com, which allows retailers to do all of the above and more. The platform knows that growing partnerships is not a cookie-cutter deal and helps brands design their unique partnership strategy. Let's dive deeper into some inspiring examples.
Partnership success in retail: Decathlon Singapore grew its QoQ revenue by 156 percent in 9 months
Decathlon Singapore, one of the largest sports retailers in the world, managed an existing partnerships program using manual processes. Bogged down by dozens of spreadsheets and hours of time-consuming tasks, Decathlon couldn't find the time or resources to grow its program.
Searching for the best partnership platform to meet Decathlon's goals
The Decathlon Singapore team searched for a partnership platform that would automate partner recruitment, day-to-day management, tracking, and payments. After extensive research, the team knew impact.com's platform checked all their boxes by enabling the team to:
Customize its partners' contracts
Automate campaign tracking
Move to a conversion-paid performance model
Track partner payments across multiple currencies
Get back dozens of work hours per month
Decathlon's results and retail partnership success
The Decathlon Singapore team grew its partner network by 192 percent within nine months after automating its manual processes. They also saw a 156 percent quarter-over-quarter revenue growth.
To achieve these results, the Decathlon Singapore team tapped into impact.com's advanced reporting capabilities and saw that 50 percent of its new customers came from partnerships. Now Decathlon Singapore uses partnerships to meet company goals and works with partners and audiences aligned with their brand values.
Partnership success in retail: BarkBox recruited 400 more partners, eliminating manual payment processing
BarkBox delivers quality treats, toys, and happiness for dogs on a monthly subscription. The company also promotes subscription boxes to new puppy owners through animal shelters. They contribute commissions from this program to partnering organizations. 
A journey to partnership program automation
Bark Box realized it needed a solution to keep its partner operations in one place since they communicated with hundreds of shelters. The team also wanted to automate as many processes as possible, including shelter outreach, writing commission checks at the end of the purchase, and everything in-between. They chose impact.com to streamline the processes and grow its program even more.
BarkBox used impact.com's automation features to simplify workflow. After onboarding their shelter partners to impact.com, BarkBox automated their payments to save time for other tasks. Automation helped the BarkBox team strengthen its trust with partners. Through impact.com, partners could view and track the funds they've raised in real-time.
As a result of the automation, BarkBox onboarded 400 more shelters to the program, saw a 32 percent year-over-year increase in their revenue on National Dog Day, and contributed $96K to participating shelters.
Partnership success in retail: Lenovo used affiliate partnerships to gain a 97 percent QoQ revenue increase in Thailand
Lenovo, one of the world's leading personal technology companies, expanded in Thailand in 2020. The company saw success with partnership marketing in other foreign markets, so its partnership team immediately launched an affiliate program in Thailand.
Kickstarting the partnership program with impact.com
The team aimed to drive traffic and ecommerce sales, specifically for the LenovoPRO offering.
Affiliate and partnership marketing is still relatively new in Thailand, so the team educated other stakeholders about the program's value based on previous experience. It also used impact.com's automated discovery and recruitment features to find new partners to kickstart the program.
Taking Lenovo's partnership growth a step further
Lenovo then created a tiered commission strategy to motivate and reward its partners. With impact.com's dynamic commissioning tools, the team set up tiered commission rules within the platform. As a result, the team members no longer needed manual calculations or processing for different commission amounts. The team also focused on diversifying its partner network, analyzing partner performance, and enabling partners to deliver more value to the program.
Since launching its partnership program in Thailand, Lenovo's partnerships team onboarded more than 200 partners in less than a year. Lenovo also saw a 97 percent quarter-over-quarter revenue increase in Thailand. The company's revenue grew 4.6 times from October to May, and the partnership program grew 3.5 times.
Partnership success in retail: GlassesUSA increased unique conversions by 87 percent
GlassesUSA — a major manufacturer and seller of optic equipment, glasses, and contact lenses — ran five affiliate programs across multiple networks. 
The challenge with partnerships growth
Managing affiliates became time and resource-consuming as the company expanded its partner program. The company also suffered from duplicated costs, management overhead, and abuse of partner terms. At the time, their analytics solutions didn't provide enough insights into partner and program performance.
So, the GlassesUSA team decided to use impact.com to streamline all its affiliate processes and protect its program from unnecessary risks like management overhead and abuse of partner terms. The team onboarded its partners into impact.com's platform, tailored their crediting and payout processes, and deduplicated its channels.
GlassesUSA's ultimate retail partnership success story
Over time, GlassesUSA gained detailed insights into their customers' journeys and learned how each partner contributed to the program. The team saw a 55 percent increase in revenue across all channels, a 60 percent increase in ROAS, and an 87 percent increase in unique conversions from partners.
Brands that diversify their marketing strategies minimize their risks and have access to more opportunities through different channels. Like these partnership success stories, more brands look to partnership marketing to diversify their current marketing strategy. Every retailer can use partnerships to promote its products as a low-cost, low-risk investment. To learn more, visit impact.com or contact impact.com's growth technologist at grow@impact.com.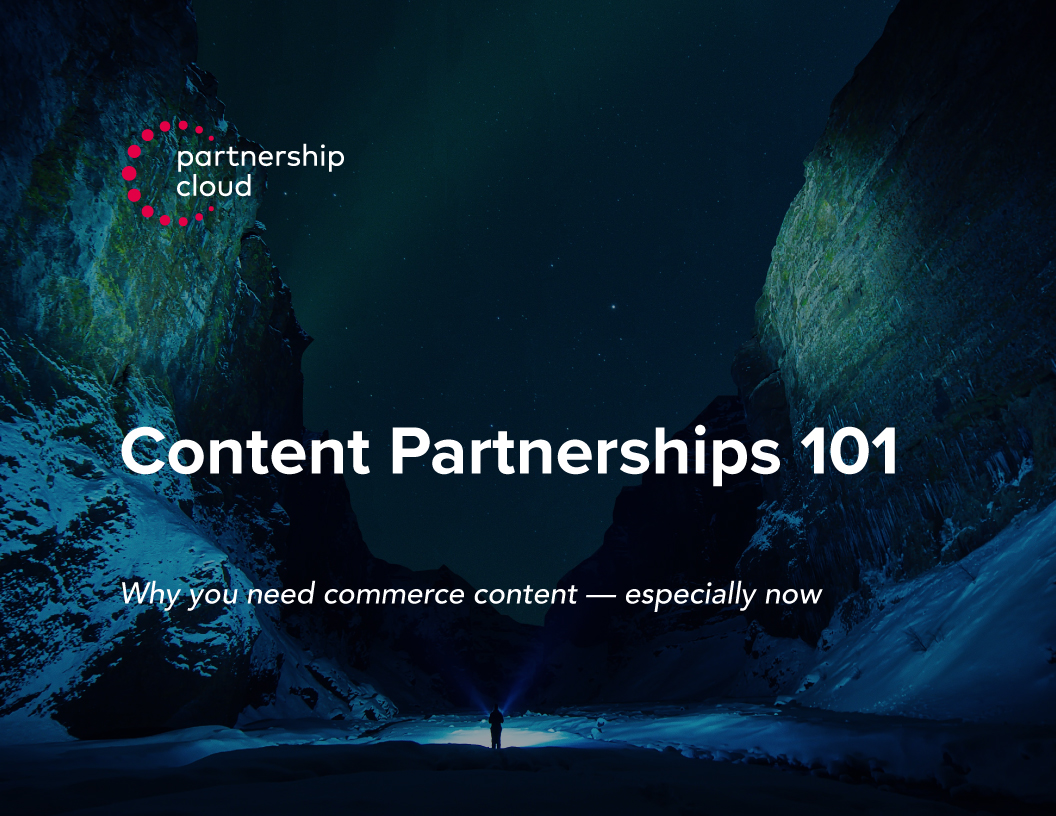 Content Partnerships 101: Why you need commerce content — especially now
Want this great info in eBook form? Download Content Partnerships 101: Why you need commerce content — especially now. Inspiring success stories of brands launching, optimizing, and scaling their partnership programs to multiply their revenue
Learn more
More resources about partnership marketing:
For more ideas and guidance on partnership marketing, check out these other impact.com resources for partnership marketing: