Ad blockers. The cookie's demise. Declining cost per mille (CPM). All of these changes affect how publishers make money from ad revenue. But publishers can meet the ever-changing consumer demands and advertising landscape with commerce content. So what's in it for them?
On the supply side, commerce content allows publishers to flourish. But first, publishers need a firm understanding of how to make commerce content work for them in this new era of advertising.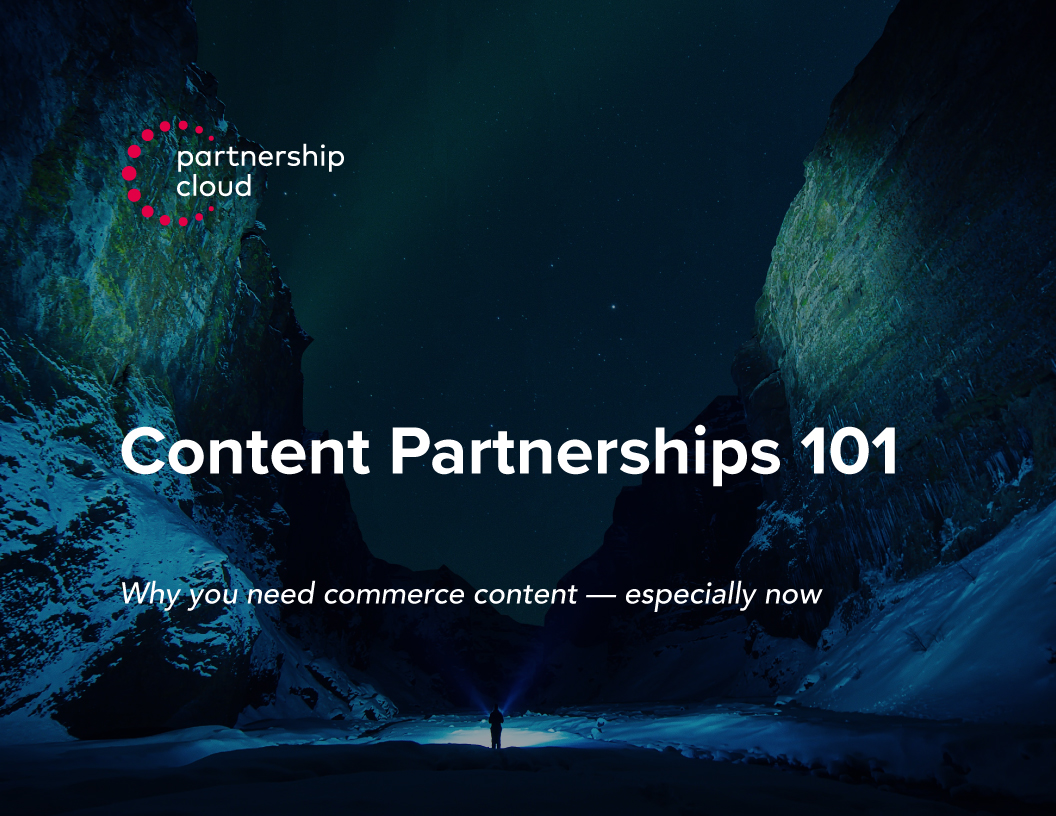 Content Partnerships 101: Why you need commerce content — especially now
How can you form lucrative content partnerships? Download Content Partnerships 101: Why you need commerce content — especially now.
Get my free guide
Content marketing partnerships solve a publisher's biggest problems
Publisher ad revenue continues to decline with the shift away from traditional advertising. Programmatic advertising – ads purchased with automation software based on data – helps reverse this decline in revenue. While this form of advertising replaces any human negotiations or manual insertion orders, it also creates a gap between publishers and brands.
Google and Facebook also take up a large portion of advertising revenue, and let's face it; they're here to stay. Competing with these giants is difficult regardless of a publisher's size. This challenge leaves very few options on the table, but fortunately, content partnerships offer an accessible alternative to compete and gain revenue.
Why do publishers need commerce content?
Commerce content solves some of the biggest challenges publishers face in today's marketing world. Although content partnerships aren't new, publishers should look into them for a few reasons:
Traffic numbers increase with better audience insights. More people work from home now, which means they consume content at higher rates than before. Publishers benefit from this insight when they produce helpful and relevant content through partnerships with the right brands, which increases readership.
Shifting consumer spending habits. As consumers consume more content, they spend more money. But this spending comes only after research, and consumers research almost everything they buy. To make the best purchase decisions, consumers read listicles or editorial pieces throughout their buyer's journey.
One-and-done content no longer exists. A well-written piece of content generates revenue long after it's published. The cost per acquisition (CPA) attribution model provides better revenue than a CPM model. Effective pieces of content drive purchases over time — which helps publishers generate revenue repeatedly.
How to use commerce content to connect with your audience
Publishers can hone in on specific trends or audiences thanks to commerce content. For example, Forbes magazine followed the sharp increase in staycations and road trips during the pandemic. People had to rethink vacations, so many headed to national parks. A good example of publisher content marketing was when Forbes capitalized on this scenario by writing an article on the sneaker boot.
This approach allows publishers to focus on and produce content relevant to world events and consumers' lives.
Forming partnerships with the right brands can increase revenues for the publisher and the brand. But publishers should be strategic about how they form those partnerships.
Common types of content partnerships
Shopping experiences within the media property
Publisher exclusive promo codes
Buyer's guides
Product reviews
Listicles
Unboxing videos
Developing a content partnership strategy
Within the ecosystem of content partnerships, several key players have their own goals and objectives. For publishers, the focus often means making up for lost ad revenue as advertisers cut back on ad spending.
Although it may initially seem overwhelming, a solution like Trackonomics by impact.com can turn partnerships into a scalable, efficient, revenue-generating machine. No matter where you are in the process, a partnership platform can help you:
Connect with advertisers
Increase revenue
Understand your total value
Get paid faster
The bottom line? Commerce content effectively earns revenue as you navigate the future of advertising. Good content always draws in readers and consumers, so make that content work for you.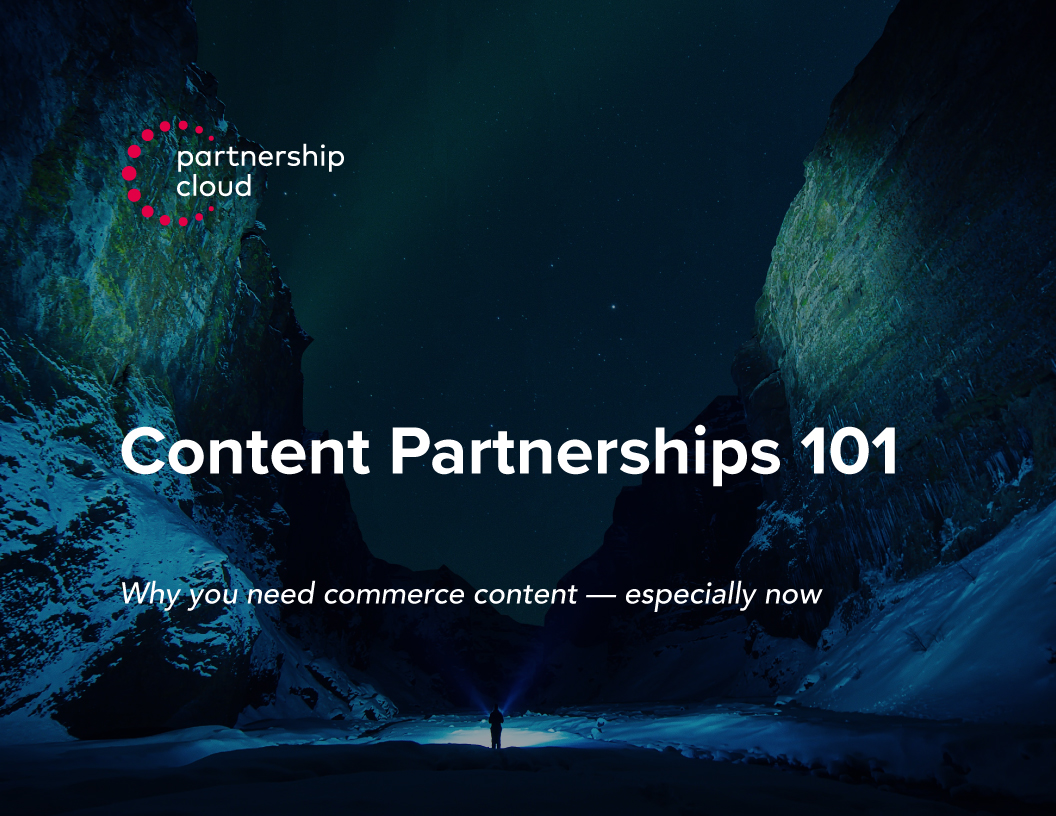 Content Partnerships 101: Why you need commerce content — especially now
How can you form lucrative content partnerships? Download Content Partnerships 101: Why you need commerce content — especially now.
Get my free guide
Now that you've started understanding the fundamentals of commerce content, schedule a demo to learn how impact.com's partnership management platform can help you strategically manage commerce content campaigns, or contact us at grow@impact.com.
Want to know more about commerce content marketing? Check out these impact.com resources: