In 1887, Coca-cola introduced the first coupon. Inventor John Pemberton's bookkeeper gave out tickets for a free bottle to hook people on the taste. By 1913, consumers already cashed in 8.5 million vouchers.
Pemberton's bookkeeper may not have known the science of oxytocin and how discounts tap into the brain's pleasure center. But it doesn't take a team of scientists to understand why promo codes work.
Sometimes a consumer needs a little nudge, and that incentive can push them over the finish line. A coupon can get a new customer to make their first purchase or rescue items left in an abandoned cart. According to research by Forrester, abandoned carts alone cost the ecommerce industry an estimated $18 billion a year in sales.
As Coca-Cola taught us, you can motivate customers to reach the next stage of the buyer's journey with promo codes.
Promo codes: what they are and how they work
Promo codes offer a unique value to customers as they move through the checkout process. These codes are typically scarce, timely, and have a sense of urgency attached to them.
In simple terms, promo codes are alphanumeric strings used in online stores. They work by incentivizing customers by offering a reduced dollar amount or a percentage off at checkout.
Your store controls how customers use the promo code, and you can create different offers based on the actions you want customers to take. For example, you can offer a specific percentage off to new customers on their first order or give a buy-one-get-one (BOGO) to win back one-time customers. Your options are endless, and they require little effort for the buyer.
Tracking Promo Codes in impact.com include a crediting logic that credits a specific partner or media source.
How promo codes grow your business
You may shy away from promo codes for fear of cheapening your products. But they are great for boosting revenue for two reasons. First, they provide an incentive to purchase by helping shoppers overcome objections. An estimated 48 percent of shoppers abandon carts due to extra costs like shipping and taxes. Promo codes can mitigate these concerns to stimulate revenue quickly, creating an easy early win for a new partnership program.
Promo codes also simplify partner credits for the conversions they drive. If the customer uses a promo code associated with a particular partner, you know that partner drove that conversion. With impact.com's promo code tracking feature, you can set up promo codes to credit a specific partner or media source when customers put them to use.
How to set up promo codes in your starter account
The impact.com platform can help you create these promo codes and get them into your partners' hands. You just need to go through a few easy steps.
Create promo codes on impact.com
Merchants using Shopify or Big Commerce first need to create promo codes on their ecommerce platform before bringing them onto impact.com to assign to specific partners and deals. You can find information on how to create promo codes in Shopify here and Big Commerce here.
When you're ready to start cooking up promo codes on impact.com, you'll find the promo codes page under the Content section of the navigation menu. Simply select "Create Promo Code," choose "tracking," and fill out the required information. You can choose everything from who gets to use it to how long it lasts. Hit save, and you're good to go.
Promo codes are a simple but powerful way to promote your brand, and impact.com makes them easy to create, distribute, and track. But that's not all it can do. Learn more about how to put impact.com to use for your company by signing up for the Starter Edition fundamentals course on PXA.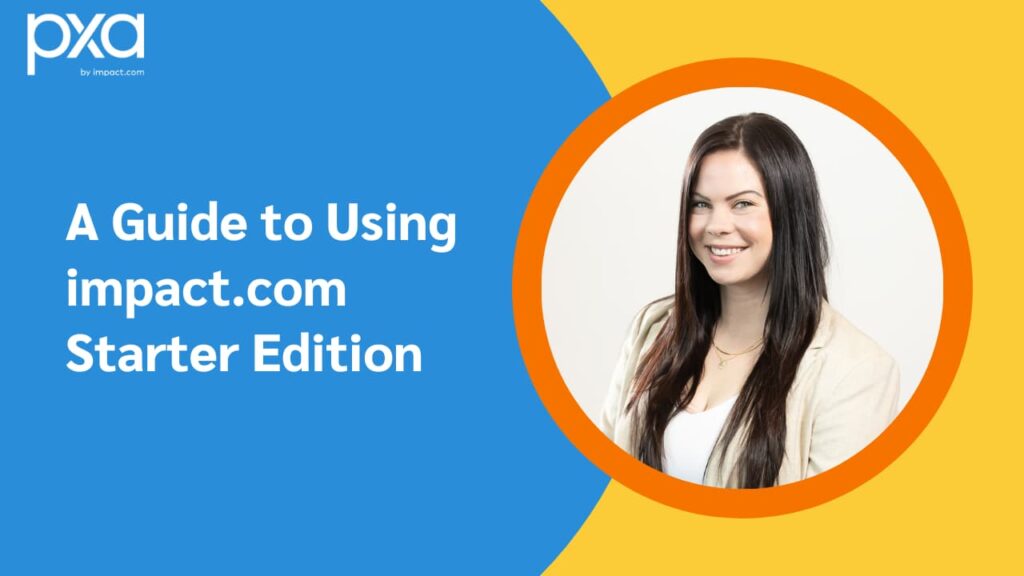 Want to try impact.com's Starter Edition for yourself? Check out pricing for merchants using BigCommerce or Shopify.