I remember my first day of boot camp: it involved a late-night airport pick-up, a shorn haircut, and a loud banging on a trash can, courtesy of our company commander, to wake us up after one hour of sleep. I was 18 years old, standing at attention in front of my bunk, one of more than 100 enlisted sailors bracing for the two months of training.
Our commanding officer had us line up and take steps forward for every requirement we met, asking us, "Can you swim? Can you run a mile?" and so on. Out of 100 men, I was surprisingly handed a sword and told I was in charge of a group of men that barely knew each other, much less had yet come to trust or relate to one another. From that day forward, I was given a life-changing role to maintain discipline and order for my unit. What that boiled down to was that I was tasked with motivating a veritable melting pot of people. I needed to find common ground so we could get our individual work done and complete our shared missions.
Boot camp changed us dramatically
As a team, boot camp humbled us. Whatever entitlement we felt we might have or ideas about what our roles would be was quickly worn away. We learned that though we might be very different and separate from each other when we came into boot camp, we had to have each other's backs to complete the job. It was no longer about who was the standout recruit, but who could be a team player and lift one another up to accomplish the mission.
It was no longer about who was the standout recruit, but who could be a team player and lift one another up to accomplish the mission.
After boot camp, I got a BOOST
After boot camp, I entered the United States Navy's "Broadened Opportunity for Officer Selection and Training" program, or the BOOST program for short. The program encouraged people from all walks of life to apply and find a career path through leadership in the military. Honestly, like many people, one of the main reasons I enlisted was as a way to pay for college.
I didn't know then how much being a part of the Navy would change my life — from how to operate as a business leader, how to relate to people, and how I view the U.S. military and its members on days like Veterans Day. Serving in the Navy exposed me to so many different types of people from all over the country.
On Veterans Day, I think that's the most important takeaway — how such a diverse group of people come together again and again, in a behemoth of a system, to defend and sacrifice for something much greater than ourselves: our country. Veterans Day is an important moment to honor those journeys and that service for people in and outside the military.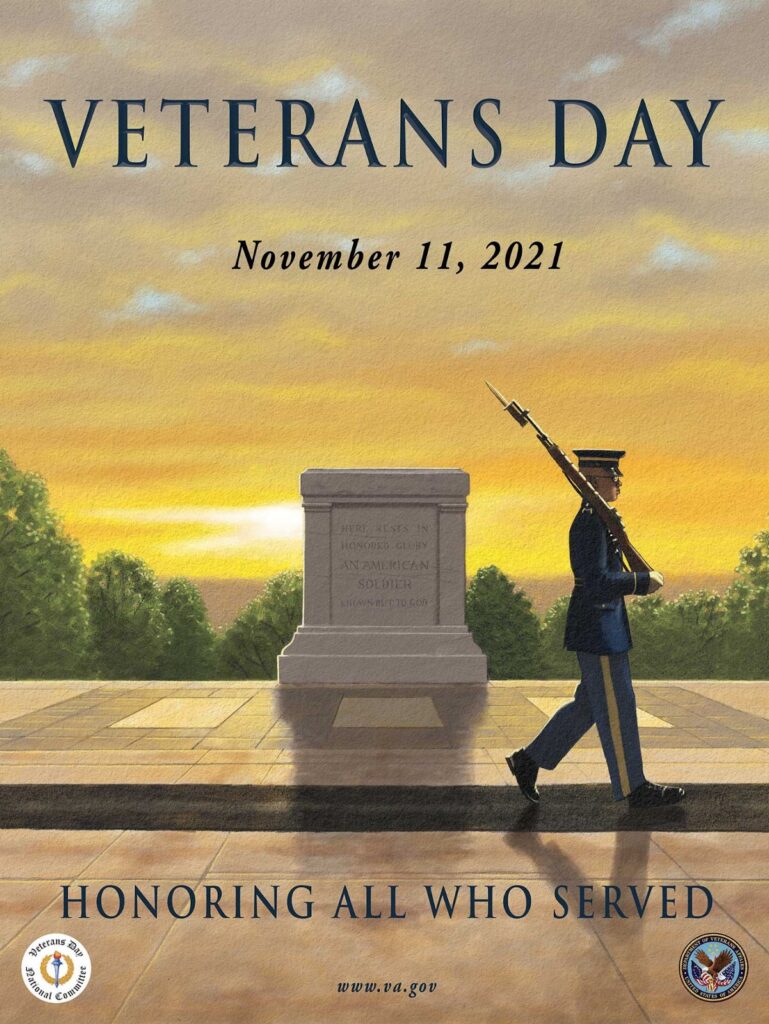 Looking back to the first Veterans Day — why "11" is significant
The Veterans Day we know today has had a winding path through history. Toward the end of World War I, a ceasefire was called between the Allied nations and Germany to stop fighting on November 11, 1918. The armistice went into effect during the eleventh hour, on the eleventh day, of the eleventh month, and though the Treaty of Versailles followed in the months after to officially end the war, November 11 is generally known as the day that ended "the Great War."
The following year, U.S. President Woodrow Wilson proclaimed November 11 as the first commemoration of that day, and it was celebrated with parades, public gatherings, and a suspension of business beginning at 11:00 a.m. The U.S. Congress then passed an act in 1938 that made November 11 a legal holiday that promotes world peace and officially called it "Armistice Day."
Veterans Day as we know it now
Armistice Day recognized all World War I veterans for their service. But following the United States' involvement in World War II and the Korean War in the 1940s and 1950s, the U.S. Congress decided to change "armistice" to "veterans" to recognize and thank all armed forces members. In 1954, November 11 officially became the day we now know as Veterans Day, a day that honors American veterans of all duty and wars.
We recognize veterans through an official event at the U.S. Arlington National Cemetery with a wreath-laying ceremony at the Tomb of the Unknown Soldier, a national moment of silence, regional parades, and charitable donations to organizations that aid veterans. November 11 is the day each year we pay respect to those who have served, often at great personal cost to themselves and their loved ones.
United in service
While I only served during peacetime, I'm proud to be a veteran every day, especially on days like Veterans Day, and to have served alongside my fellow members — some I've stayed friends with since those first days at boot camp. Whether they fought on the frontlines, ran hospitals, or maintained internal systems in the administration, our veterans understand the importance of working together, taking pride in their jobs, and respecting how the whole can be better and stronger than the individual parts.
When I was 18, I couldn't imagine how my journey would evolve over my years in the military and beyond. I'm grateful for how my time in service changed me into the person and leader I am today.
Want to take the next step in your career with a diverse array of people? Come find your place here at impact.com.