At this year's iPX Sydney event, there was a palpable sense of excitement in the room as 200+ brands, publishers, agencies, and technology partners listened to some of Australia's partnership trailblazers.
Brands and publishers, including Booktopia, Bikes Online, Compare Club, Elite Supplements, Mad Paws, Naked Harvest, Billini, The Urban List, NewsCorp, as well as eCommerce powerhouse Sarah Hamilton (Sand & Sky, Coco & Eve, Straand) shared key learnings, inspiration and best practices around building and growing brands through partnerships.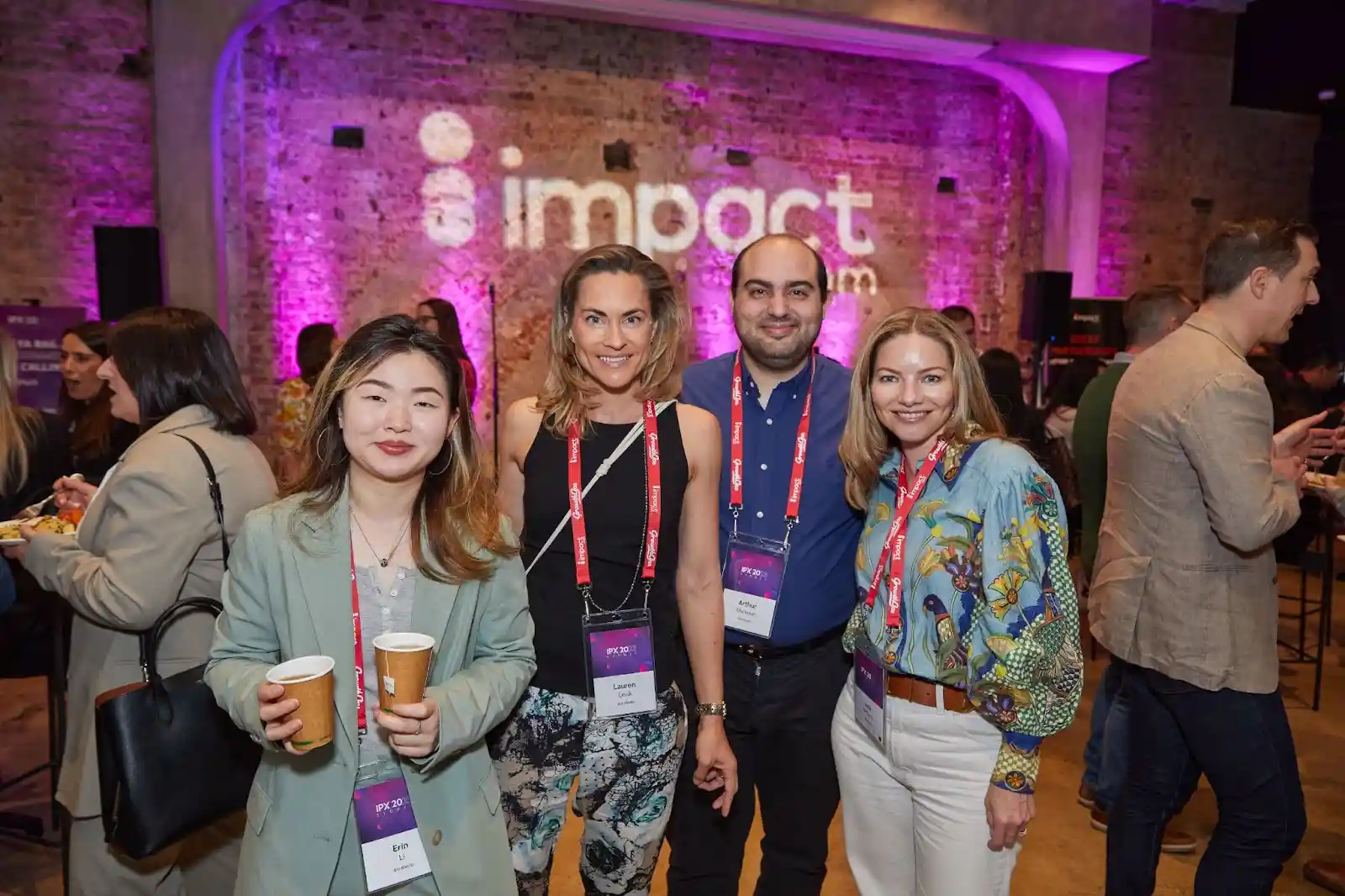 Partnerships create authentic connections with consumers
Our global CEO Dave Yovanno kicked off proceedings and spoke of how partnerships align with a consumer's natural behaviour. Instead of interrupting their journey (like digital ads do), partnerships play a role across the entire flow of the consumer journey from discovery through to purchase. Content like authentic reviews and product comparisons help people process the overwhelming amount of information and provide trusted recommendations that instill confidence in purchase decisions.
This was a point echoed by Jye Beckett, Chief Marketing Officer at Elite Supplements, who noted that they launched in the U.S. with partnerships before any other marketing activity.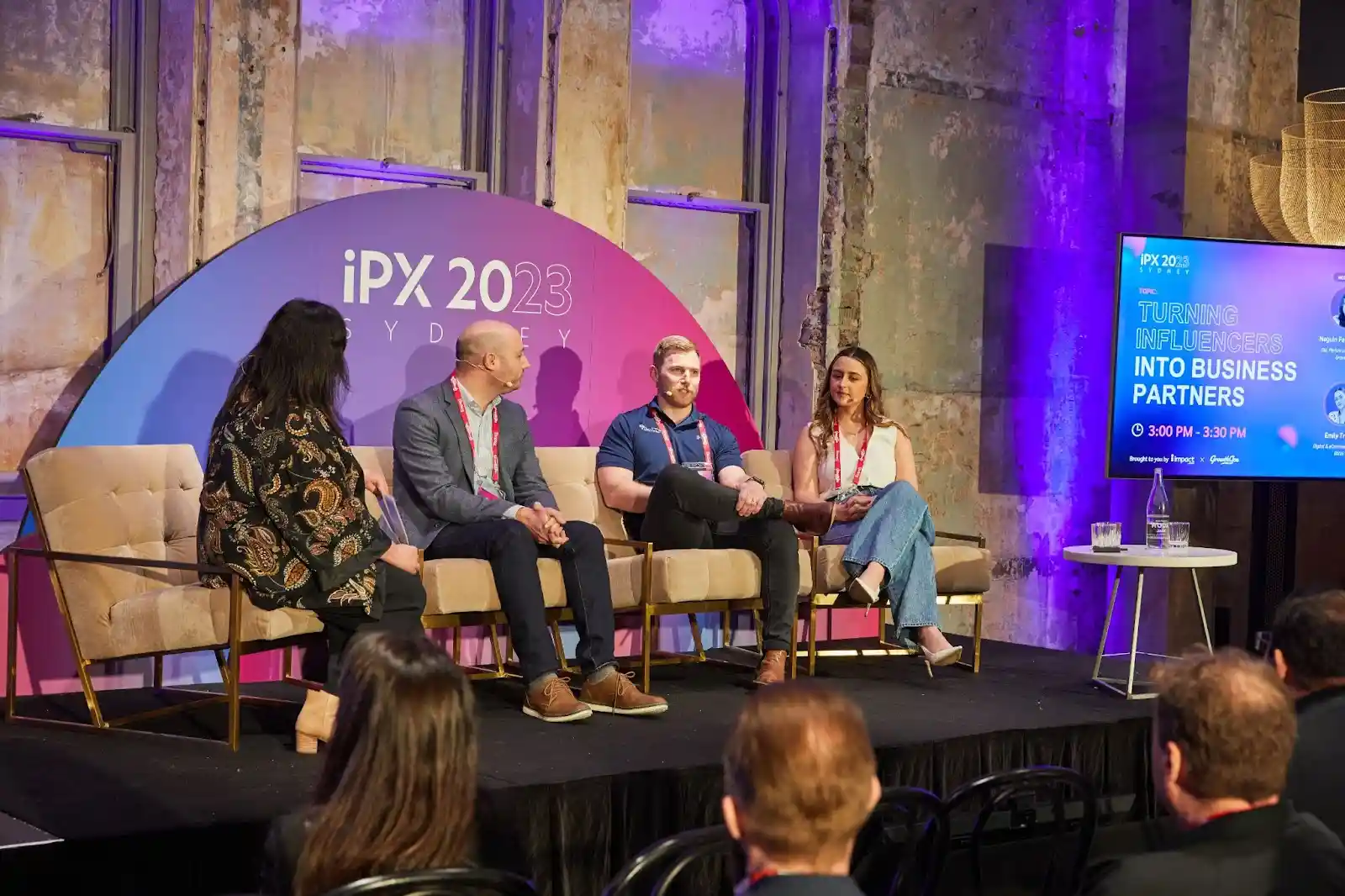 Why? Before launching a brand campaign, they needed to seed creator content to demonstrate evidence-based and authentic product reviews. Many brands also realize that authenticity can't be contrived. ECommerce powerhouse Sarah Hamilton noted that her one hard and fast rule when creating partnerships with content creators is that they have to love the product genuinely.
Partnerships are commanding a more prominent seat at the marketing table
The partnership channel's growth is undoubtedly driven by becoming a better and more seamless fit within the customer journey. However, various other factors also come into play. Several panelists highlighted how escalating customer acquisition costs negatively impact the overall effectiveness of Meta and Google, leading to a reallocation of budget towards partnerships.
Rainer Schmid, Global Direct Marketing Manager at Bikes Online, talked about the rise in ecommerce, driving up costs and requiring an overhaul of their entire marketing mix. Meanwhile, another panelist outlined plans to deprioritize Google and Meta and incrementally move the budget to partnerships.
Partnerships work at all stages of the marketing funnel
Partnerships are increasingly recognized as a vital marketing channel, offering brands the opportunity to both strengthen their image and drive tangible results. During our insightful discussion on "Turning influencers into business partners," one of the panelists emphasized the powerful emotional connections that today's content creators can forge with consumers, leading to heightened brand advocacy and conversions.
Interestingly, the same panel also highlighted how their influencer program has evolved over the past year. Moving away from a simplistic ROI model, they now embrace a more holistic approach, understanding that successful partnerships require strategic investments and yield long-term benefits.
In today's landscape, the realm of influencer marketing is undergoing transformation. Working with creators has evolved into a branding strategy, with a surge in influencers receiving paid retainers. The concept of "renting their audience" has been likened to the Airbnb model, extending its application to various partnership endeavors. Speaking on the triumph of brand collaborations, Sarah Hamilton highlighted the success of partnerships between beauty brands such as Frank Body and Go-To.
Notably, technology has paved the way for the management of comprehensive influencer campaigns. The impact.com platform empowers brands to navigate multiple contracts and diverse reward structures within a unified interface.
Creators are driving influencer marketing 2.0
Influencer marketing has evolved from the celebrity-focused approach of version 1.0. The rise of content creation tools and the undeniable impact of TikTok have revolutionized the landscape, emphasizing the importance of community.
Instead of the traditional one-sided promotion, a new model has emerged, fostering engagement between many passionate communities. Sarah Hamilton, a seasoned marketer responsible for successful brand launches like Bella Box, recognizes the value of micro-influencers. By working with influencers that have a smaller following, she can effectively gauge resonance and conversion rates before finalizing budgets, ensuring optimal results.
She explored the idea of working with various types of influencers throughout a brand's lifecycle. While high-profile influencers are commonly employed by many brands to build authority during the establishment phase, she shifts her focus to "interesting influencers" once the brand is established. In the case of Coco & Eve, this even entailed the inclusion of a rabbit and a cat—or petfluencers.
Additionally, her new brand, Straand, is currently conducting trials involving 30 "real people" who will potentially be part of future campaigns.
Publishers go all-in on content commerce
During 'State of Content Commerce' panel, it became evident that the surge in ecommerce in Australia during the global pandemic has prompted publishers to intensify their content commerce efforts and showcase their creativity. Sammy Preston, the Editor and Head of Affiliate at The Urban List, shared insights on how her team identifies trends and crafts compelling content. One notable example is their collaboration with Spot X to guide readers on where to purchase the elusive Adidas Samba sneakers, capitalizing on a popular trend.
Sophie Miura, Head of eCommerce Strategy at NewsCorp, discussed innovative approaches to connecting with a highly motivated audience. They aim to enhance purchase decisions through a range of editor-backed product reviews and upcoming videos.
Notably, NewsCorp's taste.com.au Test Kitchen has achieved remarkable success by providing comprehensive appliance guides, reviews, and inspiring how-tos. Rainer Schmid, Global Direct Marketing Manager at Bikes Online, echoed the sentiment, highlighting the efficacy of content commerce in driving purchase intent. By offering in-depth reviews for high-cost items and featuring top-10 lists for accessory sales, brands can effectively engage customers in the buying process.
It was an exciting day of discovering how the partnership channel has become a channel of overperformance and is on track for limitless growth. If you'd like to listen to Sarah Hamilton's inspiring discussion, recorded live at iPX, check out the podcast episode on Add to Cart.
Bring on iPX Sydney 2024!