It's not surprising that industry experts believe partnerships are the future of marketing. Between 15–30 percent of all sales for advertisers come from the affiliate channel. The annual budget for affiliates is expected to reach $9 billion in 2023 for the U.S. alone.
Traditionally, affiliate is a marketing channel associated almost exclusively with business-to-consumer (B2C) vendors. But business-to-business (B2B) vendors are starting to learn that affiliate partnerships create a viable channel to promote its products.
---
Is affiliate marketing for B2B or B2C?
The fundamental differences between these two businesses mean that successful B2B affiliate campaigns won't look the same for B2C candidates. For example, the sales cycle and decision-making processes are longer in B2B commerce. These longer-term relationships between B2B vendors and their clients mean that customer lifetime value (LTV) is a more important metric than in the B2C trade.
B2B focuses on big-ticket, slow-moving deals, and affiliate marketing will only work for B2B if the specific needs of business buyers and sellers are aligned.
A successful B2B affiliate program has these four things
While B2C and B2B have different objectives, certain fundamentals hold true for both in affiliate programs. Generally, an affiliate marketing program will only succeed if:
The referring partner accepts performance-based compensation
The referring partner can effectively promote the vendor's product to the right audience
Both partners have access to reliable and flexible tracking technology
The vendor finds the right affiliate partner
Meeting these criteria is more challenging for B2B marketers—but if companies set it up correctly, the payoff is worth the effort.  Here are a list of the top affiliate programs on the market.
---
Finding the right affiliate partners
The best type of partner should understand your product or service—and genuinely like and use it. Authenticity is key and will resonate with decision-makers, especially when your affiliate partner fits your niche.
To find the right partners, start researching social media platforms like YouTube, Instagram, or TikTok and filter for your niche. You can also refer to trusted publications for affiliate lists. Use a partnership platform like impact.com to connect with top-performing affiliates ready to work with your business for the best results.
---
Making affiliate marketing work for B2B
While B2B and B2C have unique challenges and benefits, there is an overlap. Launching a B2B affiliate campaign requires more effort and creativity than B2C referral programs. Affiliate partnerships also address some of the most common issues faced by B2B vendors, such as finding buyers for a highly complex, expensive product in an extremely niche market.
Meeting the challenges
1. Recruitment
Businesses face recruiting challenges when building a B2B affiliate campaign. In affiliate marketing, around 90 percent of total conversions and sales come from only 10 percent of affiliates. While bogged down with a constant influx of recruitment emails, B2B marketers might struggle to establish relationships with top performers.
B2B marketers are recruiting from a smaller pool of affiliates in their target niche and asking for more of the affiliate's time, effort, and expertise. B2B purchases come with a heftier price tag and a complex decision-making process, so the referring partner's credibility and authority are vital for getting buy-in from decision-makers.
Marketers running B2B affiliate campaigns should invest more time and effort in activating affiliates by offering them the support and incentives they need to succeed.
2. Tracking KPIs
Measuring key performance indicators (KPIs) for affiliate programs is another major challenge in the B2B context. Tracking a B2B sale from lead generation through sale conversion requires greater flexibility and sophistication from tracking technology than most cost-per-acquisition (CPA) or affiliate networks can provide.
B2B companies need tracking technology that can interface with multiple other systems, including:
Customer relationship management (CRM) systems
Analytics software
Affiliate network platforms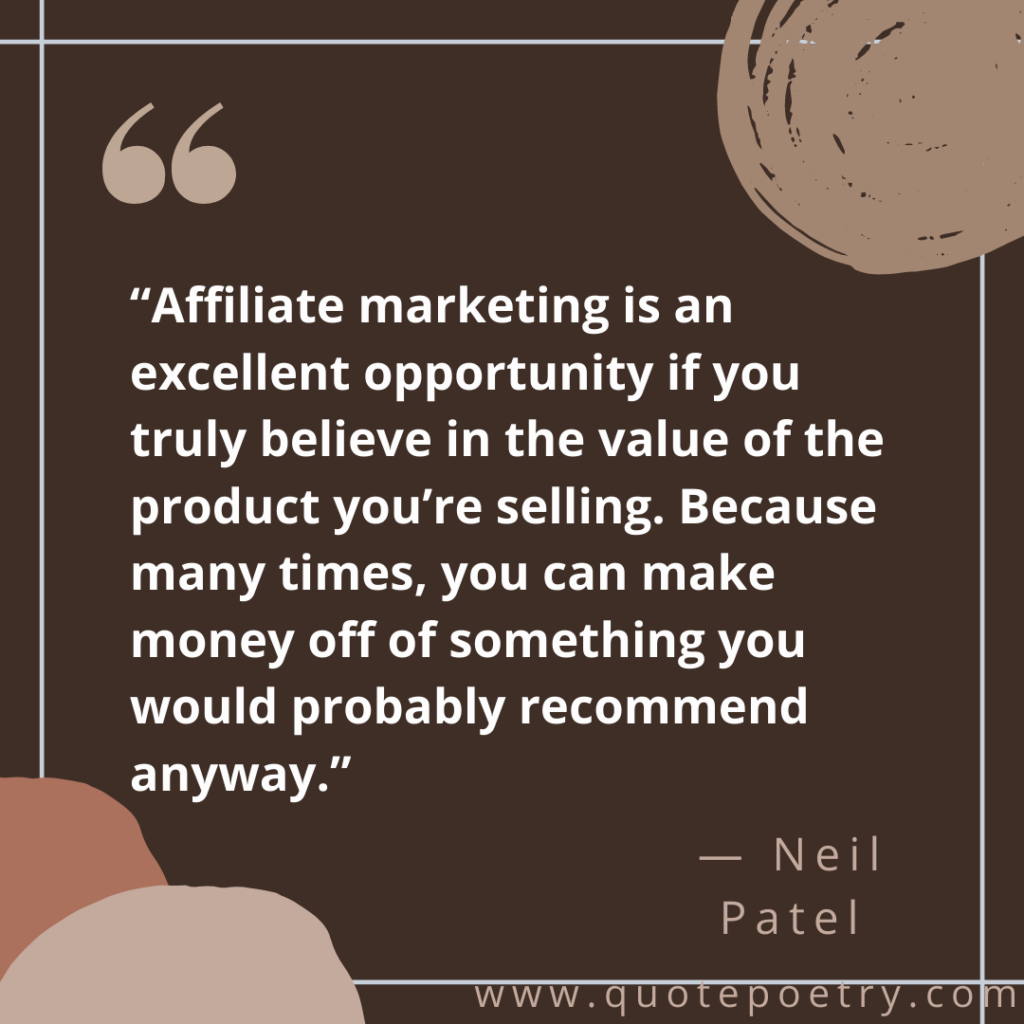 Reaping the benefits
Finding quality leads in B2B marketing is often challenging. The complexity of B2B offerings makes it more difficult to communicate value to prospects. Business buyers are also generally more selective than individual consumers. Most times B2B products and services target specific niche markets, which could limit their reach.
Tap into a targeted audience
Compatible, high-quality affiliates already have a targeted audience and can serve as a direct lead to a desired niche market. The affiliates established reputation and expertise also lend to brand credibility.
Low risk, high payoffs
B2B affiliate marketing eliminates the issue of content creation cost and return on investment (ROI) risks. Unlike other marketing channels, affiliate campaigns don't require as much up-front investment. The performance-based compensation structure of affiliate marketing means that B2B vendors only pay when they get results, making it a highly cost-effective marketing channel.
---
How 3 B2B enterprise companies earned more revenue with affiliate programs
Zoom launched a partner program
The Zoom Up Partner Program launched in July 2022 for referral partners and resellers. This redesigned program is a great example of how B2B vendors can activate affiliates. Its tiered compensation structure allows referral partners to increase their commission by completing certain requirements and training in core competencies. So Zoom provides the resources necessary for affiliates to become stronger advocates and reward them for their efforts.
Amazon Web Services (AWS) supports and awards partners
The APN Customer Engagements Program (ACE) is one of the initiatives offered by AWS Partner Network (APN) to help AWS Partners deliver effective engagements on AWS and support their customers. The program provides partners with resources and training to promote the product effectively, and like Zoom, AWS rewards partners' investment in the brand through a tiered benefits structure that incentivizes affiliate activation.
HubSpot built a thriving referral program
HubSpot's affiliate program allows partners to earn a commission by referring new customers to its marketing, sales, and customer service software. Its generous 180-day cookie window for affiliate links reflects the longer decision-making process in B2B purchases. This means referring partners get their fair share of the sales revenue they drive.
Even better, affiliates receive a 30 percent recurring commission which allows them to maximize their affiliate earnings from the customers they secure for HubSpot — and creates an incentive to attract buyers with a higher LTV. Plus, HubSpot's tiered payouts offer affiliates room to grow within the program. Affiliates gain access to exclusive benefits and bigger payouts as they move up each tier. Partners can start as a HubSpot affiliate, grow to a Super affiliate, and finally reach Elite affiliate status.
---
Is B2B affiliate marketing worth it?
Advances in partnership technology make the process easier for affiliates and vendors. Performance-based affiliate marketing can be a cost-effective channel for driving sales and generating quality B2B leads—provided that B2B marketing professionals use the right tools.
A tool like impact.com's partnership platform offers automation to make the whole process easier with:
Built-in features to support long sales cycles
Integrations with common platforms such as Salesforce.com
Streamlined promotions
Full life cycle management
You can get the most out of your program by eliminating the most challenging aspects of B2B affiliate marketing.
Check out PXA's "Strategic Business-to-Business (B2B) Partnerships" course to learn more.
Keep on learning with these additional resources: