More than two-thirds of retailers in North America use some form of influencer marketing as part of their marketing strategy. Almost half of US and UK digital marketers use at least 10% of their marketing budget on influencer marketing. With those numbers rising every year, knowing how to shape a successful influencer marketing strategy is key to promoting your brand.
According to the Digital Marketing Institute, over 60% of all consumers consult blogs, vlogs, Instagram posts, and other social media influencer content before making a purchase. Consumers trust influencers to help them assess brands and make purchases. The value of influencer marketing lies in its ability to harness authenticity aligned to the consumer's interest (learn about best practices and more in the "Ultimate guide to influencer marketing"). And when brands forge partnerships with the right influencers, they can raise brand awareness, and create revenue effectively.
To pull off a great influencer marketing campaign you need to:
1. Know who you're trying to influence: Define your audience
An effective influencer engagement strategy is one that will speak to your target audience (TA). Depending on the products and services you are marketing, the first step is to define your TA for that specific social campaign. While most brands utilize influencer marketing to reach new consumers, it can also be leveraged to keep existing customers hooked with new and engaging content. Developing audience personas is one way to ensure your content reaches the right audience. Once these personas have been established, you will be better able to collaborate with influencers who possess the qualities that will bring your strategy to fruition. This means that creating a strategy with matching influencer personas will be a breeze.
2. Pick the right influencers
Influencers who align with your brand are out there — it's just a matter of finding them. You can discover categories of influencers may explore. Celebrities often come to mind when the word "influencer" is uttered, but they aren't necessarily the best or only choice when it comes to finding the right influencers:
Influencer Size:
Celebrities or ce"web"rities (1m+ followers). Celebrities are usually actors, musicians, musicians, or artists. Ce"web"rities are a subcategory of celebrities who have become famous on the internet.
Macro-influencers (10k–1m followers). These individuals have amassed their following through social media. Some may be local celebs whose renown has been, while others may be social media famous category experts.
Micro-influencers (<10k followers). Micro-influencers boast an average 3.86 percent engagement rate, while their ce"web"rities counterparts only yield 1.21 percent.
Nano-influencers. They love your brand and are customers who say good things about you — even if they aren't paid to plug your products.
Great influencer strategy depends on curating a diverse variety of influencers who create authentic content that reach and inspire their audience. Your influencers may be bloggers, industry experts, thought leaders, customers, or even other non-competing brands. No matter who you choose, though, they need to align strategically with your brand's goals and needs — otherwise, you could risk wasting unnecessary spend.
How to find influencers that fit your brand
In strategically choosing influencers for your brand pay attention to these 6 points:
Audience: Are their followers your potential customers?
Authenticity: Do they make their audience feel and believe?
Engagement: Do they get the right responses (beyond the vanity likes)?
Geography: Is their audience where your brand sells?
Quality: Does the level of their creative work match your brand?
Channel: Are they working where your brand is relevant?
The success of your strategy depends on partnering with the right influencers who create the most resonant social media content on the channels your potential customers browse and take action. Assess the prospective influencer's position carefully. You may love their work, but if their audience lives predominantly in a country where your brand doesn't sell any merchandise, you may not get the ROI you are looking for.
When you reach out to your chosen influencers, do it privately and personally. Keep in mind that you want to develop a relationship that is enduring and mutually beneficial. No one appreciates pesky spam reach-outs — especially savvy influencers.
3. Use the right key performance indicators (KPIs)
Once you've successfully recruited influencers for your brand, you need to establish KPIs that translate into tangible results for your business. When managed and tracked properly, influencer marketing has enormous potential to provide results. According to the Digital Marketing Institute, the most common KPIs are:
Conversions
Referral traffic
Reach and awareness
Audience growth
Engagement
If you have clearly defined KPIs, you can pay for performance. Whether you measure cost per click, cost per lead, cost per sale, or a fixed rate, if you know what you are measuring, you can create a stronger partnership based on transparency and provide clear payout structures to your influencer partners.
4. Tracking your campaign success
"We treasure what we measure," as the old adage goes. With that said, it's imperative for all influencer marketers to track actionable data. Find a platform that enables you to pay your influencers and partners based on the KPIs you've established. Don't rely on chaotic spreadsheet-based tracking systems. Find an end-to-end solution that tracks engagement, customer journey insights, and revenue to support your strategies.
You can consolidate your strategy into one platform that spans the life cycle of your influencer relationships from discovery to tracking to payment processing and beyond. Many brands have found that a streamlined system makes it possible to work more flexibly.
Free guide: Different strokes for influencer folks
Interested in learning more about ways to optimize your influencer campaigns based on KPIs you'd like to achieve?
Get my free guide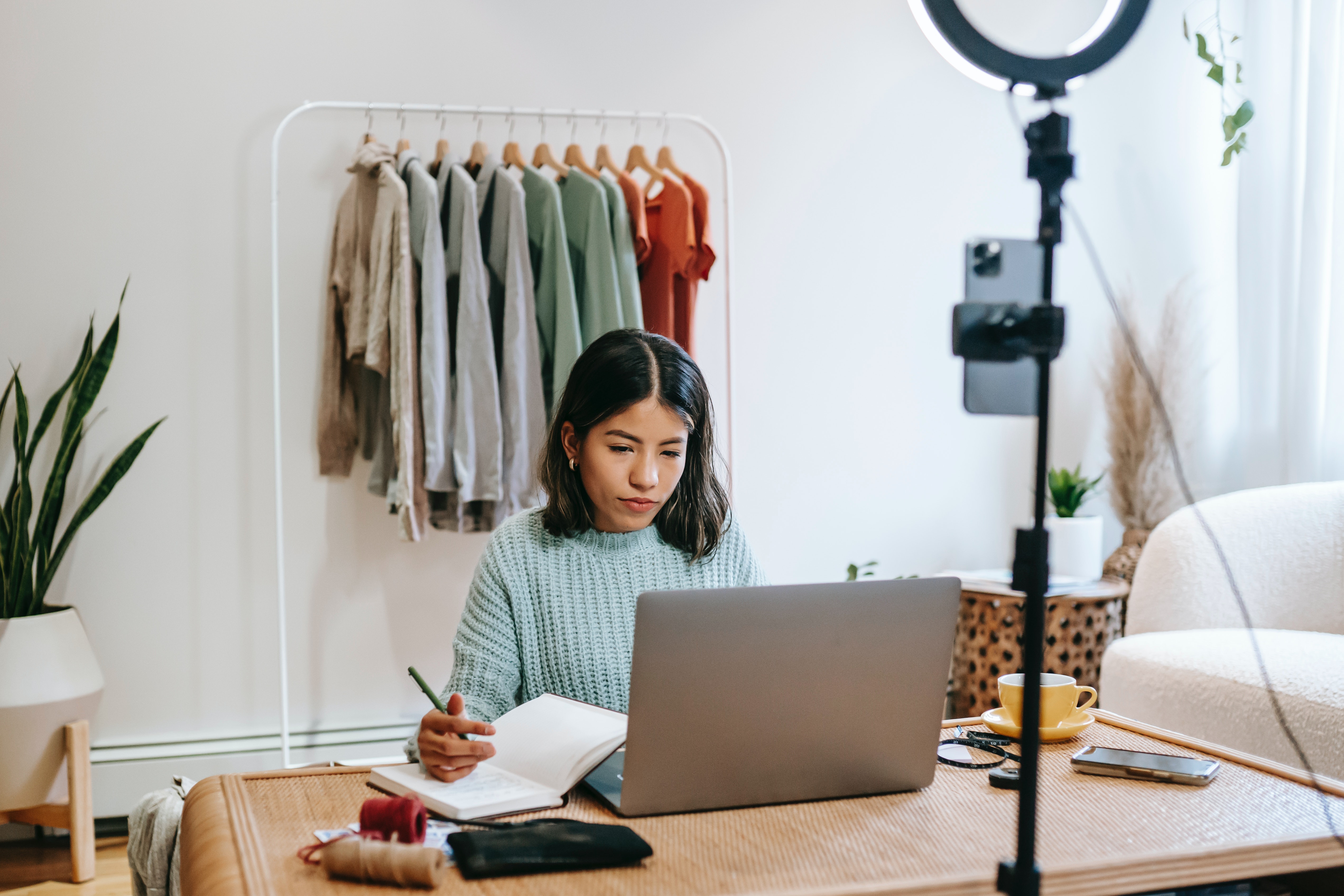 5. Continue to scale and optimize your influencer program
Now that you have a robust strategy for influencer marketing, stay flexible and don't put all your eggs in one basket. Diversify your portfolio of influencer partners as you continuously track and assess success. Keep the pipeline open for new creative talent in all the influencer categories from nano to celebrity. You may find certain niches are performing exceptionally well while others aren't as performant as you'd like.
With that said, these partnerships are meant to be living, ever-evolving engagements. Communicate often with your influencers. Be clear about KPIs and reward success when it's due. Let go of the relationships that aren't meeting your needs. Don't forget those micro- and nano-influencers as you think about the full life cycle of your influencer relationships. They can bring great ROI when managed well.
Hire social media influencers and watch your brand soar
With the right strategy, you'll see a significant lift in the quality, scalability, and efficacy of your influencer program. When marketers do their homework, find the right influencers, develop relationships that are based on measured success, and stay open to new influencers and trends, the dollars they spend bring real rewards for their brands.
To get a better understanding of the full influencer marketing landscape, read the Ultimate guide to influencer marketing.
Now that you have a better understanding of what a good influencer marketing looks like, schedule a demo to learn how impact.com's platform can help your brand strategically manage influencer campaigns, and how it connects influencers and creators with the world's leading brands.