Brands search overseas for low-risk growth as they wade through a turbulent economy and persistently high costs on search and social. As a result, international affiliate and partnerships marketing in developing markets are gaining traction.
Brands are ready to diversify campaign demos and take advantage of flexible commissioning rules—and they're attracting and retaining new customers in markets outside of the US. Through these efforts, they've discovered it's not as easy as simply expanding their targeting radius.
Scott Gold of impact.com discussed this shift with Associate Director of Partnership Development Elizabeth Hoover of DMi Partners.
Scott: Can you share your background and experience with affiliate and partnership marketing?
Elizabeth: I'm the Associate Director of Partnership Development at DMi Partners. I've been in the industry for more than seven years. I have experience at the network, brand, and agency levels. I spearhead the development of our international partnerships—from recruitment to optimization opportunities, ensuring that our clients are always kept top-of-mind.
I pride myself on always taking a people-focused approach with our partners. This ensures we're working together to deliver meaningful results in a mutually beneficial capacity. I also work closely with our partners to develop out-of-the-box strategies that help us answer the question of "what's next?"
Scott: DMi Partners is one of impact.com's top agency partners and a Diamond-level member of our Agency Partner Program. Can you provide some background on the agency for our readers?
Elizabeth: DMi Partners is a leading performance marketing agency headquartered in Philadelphia, PA. We offer many ecommerce services, such as database acquisition, email marketing, paid search and social, and affiliate marketing.
We've championed a collaborative approach to navigating the digital landscape to get results for our business partners for the last 18 years. We're a 360º agency that values the relationship between creativity and data, innovation and the tried-and-true, and automation and human insight.
On the affiliate team, we work closely with our partners to develop a customized strategy for each brand to deliver mutually favorable results. The goal is to develop long-lasting, ever-evolving partnerships with mass media houses, technology partners, influencers, and traditional affiliates.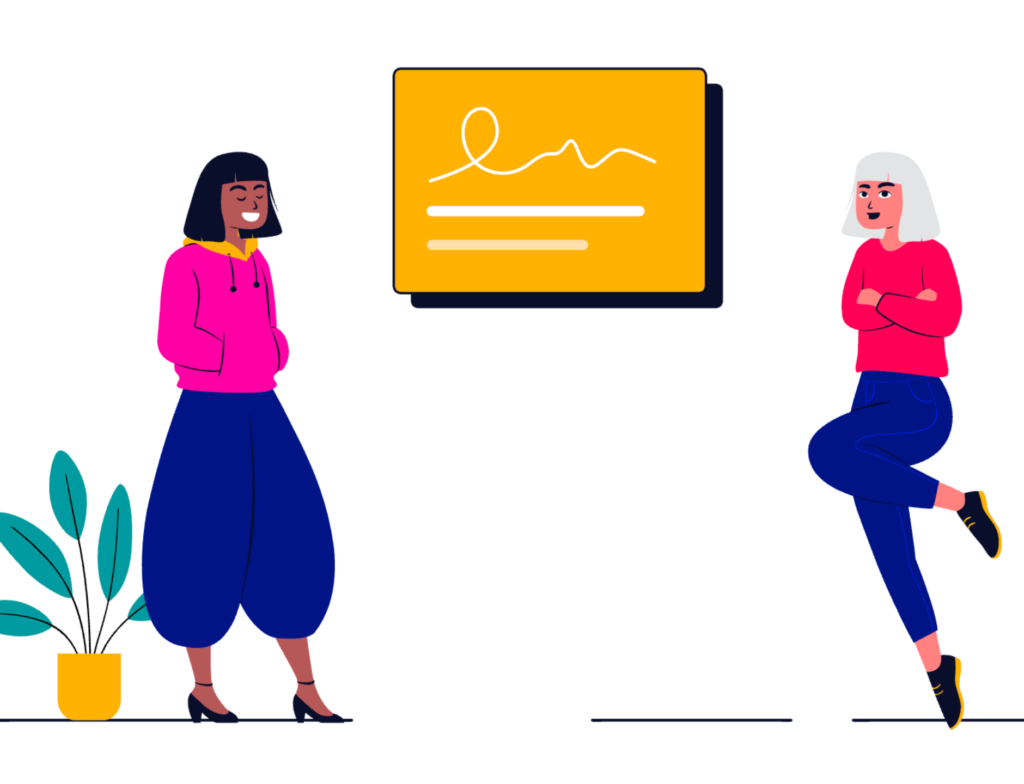 Scott: As a US-based agency, how did DMi begin to test the waters of international expansion?
Elizabeth: We've seen tremendous growth within the US market throughout the last few years; our US affiliate business has quadrupled in size since 2019. In tandem with that, as a full-service agency, our brands naturally heavily rely on us to pinpoint growth opportunities for them across different channels.
We saw a clear opportunity for growth in international markets, especially for our affiliate business. At first, this happened in small sectors, primarily in the UK and EU, with AU closely following.
We decided to build more processes and dedicate resources to grow those regions proactively. We also expanded into other markets by having team members focus on learning about the nuances of each region, partnership recruitment, and then developing those relationships. Now, we sit across LATAM, APAC, and EMEA.
Scott: Why do you feel international expansion is taking off for brands and partners looking to scale their affiliate and partnerships programs?
Elizabeth: It's clear that affiliate is a highly impactful digital channel for our US brands. So it's only natural that they want to replicate that success in other key focus regions.
Furthermore, given our channel's efficiencies compared to the rising costs of other paid digital channels, it presents itself as a low-risk, high-reward opportunity. This is where brands can reach new customers, carve out valuable digital real estate among their competitors, and incentivize brand loyalty.
We also see this on the partner side, especially as customers worldwide have grown more accustomed to shopping online since the pandemic. We've seen this with media partners and creators in the past few years. Affiliate allows them to take advantage of these trends—tapping into an additional revenue stream by monetizing their content. They can also help brands exploring new regions reach a localized audience through their trusted voice.
Scott: What are some of the current international markets that you see success with?
Elizabeth: We work with brands across LATAM, APAC, and EMEA where they see organic interest from customers. We've primarily seen the UK, EU, and AU regions experiencing substantial growth. This growth is happening from new partners entering the space and veteran partners offering more diversified and personalized opportunities to target customers in the last several years.
Scott: Are there any best practices for identifying regional pockets to test expansion strategies?
Elizabeth: Absolutely. We recommend that brands look where they're seeing the most referring traffic outside the US. This helps identify new regions for expansion.
Additionally, when our clients invest in those regions through brand marketing and other paid digital channels, affiliate marketing can complement those efforts with its full-funnel approach. This approach also works for collaborations with notable wholesalers in those regions to build that brand recognition and trust amongst the partner and customer bases.
If the brand is newer to these markets, it's imperative that they research and work with an agency of experts like DMi Partners. We understand localized trends and preferences. For example, many of Brazil's unbanked population prefer to pay with cash. Brands should consider options for customers to pay in cash when shopping online through partnerships with domestic payment methods.
Scott: How do publishers differ in different markets?
Elizabeth: In short, there are noticeable differences such as language, time zones, cultural nuances, and key tentpole events. But it's also important to remember that each market is at a different level of affiliate maturity.
Brands may work with a wide range of content or perks partners in the US. However, they may find a much smaller pool of partners in another market, such as the Netherlands.
Some partners may also have particular requirements, such as duty-free shipping, free returns on all international orders, or localized ads and product feeds in that region's primary language and currency. Other partners may prioritize brands with key differentiators, such as sustainability and zero waste.
The key to a partnerships program in any market is to ensure you take a personalized collaborative approach. Hit upon those most important nuances to individual partners, and listen to their recommendations on what has historically performed best.
All in all, work with an experienced team to develop relationships thoughtfully. Have resources to educate new partners on launching within the affiliate industry in these regions. These are absolute musts when navigating international partnerships.
Scott: Influencer and content partners will likely be a key focus for many brands in 2023. What are some recommendations for assembling an upper-funnel international plan with these partners?
Elizabeth: First and foremost, ensuring you're keeping your ideal customer profile in mind for that particular region is essential. Marry that to partners with an aligned audience.
With that comes research on shopping behaviors and cultural intricacies. This research ensures you're adjusting the focal point of your content and the highlighted products to that region. For example, while ripped jeans are popular amongst US consumers, they're much trickier to sell to most UK shoppers.
If you're still breaking into that market, identify what brand nuances should be incorporated into your partner's content. You may want to provide an in-depth brand background and history, guidance on sizing, and key differentiators (sustainable, BIPOC-owned, etc.). Include information around shipping, return policies, and potential duties customers may also incur.
So, if you know that your dresses and pants typically run large, have your partner call out sizing down to avoid frustrations from new customers and minimize returns.
Additionally, if you're incorporating gifting, you must understand timelines for getting your product to creators and editors. Create a plan if you don't have local distribution centers to navigate potential duties and shipping costs.
If you have an upcoming new product launch that you want creators to support, be sure to bake in extra time for the product to go through the shipping and customs processes if you're sending them from the US.
Last but certainly not least, you should always take an open and collaborative approach with your partners. This means transparently sharing your goals for the campaign to ensure both parties are aligned. They're the audience experts and can provide trusted insights and guidance to ensure your campaign hits your KPIs.
Scott: How has impact.com helped DMi with international expansion?
Elizabeth: impact.com has been a crucial collaborative partner for different trends we've seen across our advertiser base in the international markets. Since impact.com has so many employees across the globe, they can give us real-time feedback on emerging opportunities in those regions.
Alongside that, their local market teams have helped introduce us to regional partners that we've been able to match with our advertiser base. This has created a plethora of growth opportunities.
Scott: Do any impact.com products or services stand out as particularly helpful for international growth?
Elizabeth: Several brands have different guidelines to be mindful of across regions. The impact.com compliance tools have helped monitor those policies per region and ensure all of our affiliates abide by each market's terms. The Paid Search Monitoring tool, particularly, can effectively support us when monitoring a brand's trademarks in multiple countries and languages.
While we may have an approved regional partner that supports trademarked bidding initiatives in the US, a brand whose affiliate program focuses on growth in several countries needs assurance in key areas: namely, that our other partners aren't violating our program terms and aren't driving up costs for their internal paid search teams in other regions.
This tool lets us easily create policies for each region, language, and search engine. These policies ensure that, when violated, we automatically send our contracted partners warnings via email to remove their ad and cease further bidding.
For programs that span a handful of regions and languages, the Paid Search Monitoring tool helps save us time in ensuring our partners comply with our terms. This avoids manually auditing these search engines for many trademarked terms multiple times a week and allows us to instead invest that time in other strategic initiatives that move the needle.
Previously, this process took 3-5 hours per week on average, given the breadth of terms, search engines, regions, and the communication with violators. Utilizing the Paid Search Monitoring tool gave us time back to focus on other strategic initiatives for the brand that move the needle.
To help us meet each of our partners' and brands' localized needs, impact.com also provides the ability to pay out in local currencies seamlessly and offer reporting in localized time zones.
Additionally, outside of working closely with impact.com's local market teams, the Discover tool has proven helpful. We have access to recruitment recommendations and new partner discovery, ensuring we can search for partners that meet each brand's particular specifications across key development verticals.
Furthermore, impact.com's tools and regional recommendations contributed to us growing our roster of international partners by 127 percent in 2022 compared to 2021, with specific attention to our key regions like the UK, CA, AU, and EU.
Scott: Are there any specific success stories you can share?
Elizabeth: One that immediately comes to mind is a leading percussive therapy massage device and wellness brand. The brand came to DMi Partners to grow its affiliate partnerships and revenue in the United Kingdom, Australia, France, Germany, Italy, and Spain, after enjoying a fruitful partnership with us in the United States over the past several years.
By collaborating with impact.com's localized teams to help identify new partners, we more than quadrupled their international partnerships in 2022. This led to a 187 percent increase in click-active partners and a 213 percent increase in revenue-active partners year over year (YoY).
By staying on top of regional trends with the support of the impact.com team, this brand also experienced considerable revenue growth in each identified focus region. In the UK, we doubled their revenue YoY, with 44 percent coming from newly recruited partners. Also, 25 percent of that revenue came from major content partners. Affiliate sales contributed 17 percent of their UK ecommerce revenue in 2022.
We recruited new regional partners while educating them on the brand's key differentiators. This allowed the team to develop better relationships with key partners across categories like content, BNPL, loyalty, and influencers.
Each region of focus also saw a significant lift in revenue-active partners in 2022 YoY:
AU (+250 percent)
DE (+300 percent)
FR (+375 percent)
ES (+240 percent)
IT (+250 percent)
Unsurprisingly, this coincided with substantial YoY revenue growth in:
AU (+130 percent)
DE (+325 percent)
FR (+139 percent)
ES (+111 percent)
IT (+42 percent)
As we look ahead to 2023, we're excited to continue partnering with impact.com to grow these regions. We plan to do this by identifying new partnerships and optimizing around emerging regional trends.
Scott: Before we wrap up, do you have any predictions for international affiliate and partnership programs in 2023?
Elizabeth: I predict 2023 to be a year of growth in regions where affiliate marketing is still in its infancy, as brands and partners look to diversify their revenue streams and tap into new markets.
Brands will look to affiliate in other regions to assist with acquisition and retention efforts on a performance-based model. This all stems from the efficiencies existing US programs provide and the rising costs of other paid channels.
On the partner side, content partners and influencers will continue to be a hot topic, with new players throwing their hats into the ring to help brands create localized content. I think we'll also see more financial institutions and CLOs enter the space. This will bring opportunities to target consumers with more personalized offers.
I wouldn't be surprised if new partners who historically received budget from other paid channels, like Connected TV (CTV) and Out-of-Home (OOH) advertising, emerge and prevail in the affiliate space. They may do this by incorporating a more palatable affiliate model to lower risk and financial barriers to entry in those spaces.