The travel vertical hit turbulence during the pandemic, grounding many trips due to border closures, flight restrictions, and lower staff capacity across the industry. However, an Expedia Group report shows resilience and predicts positive consumer behavior changes when it comes to travel:
54 percent of consumers plan to spend more on trips than they did pre-pandemic
56 percent will take "bleisure" trips, or extended work trips with added leisure
59 percent are more likely to take two-week vacations
37 percent are prepared to pay higher prices
38 percent will prioritize travel for personal wellness
Still, 45 percent want to book with travel providers they trust. Price transparency, negative experiences, post-pandemic jitters, and the presence of travel marketing scams are some factors influencing trust. Consumers tend to gravitate towards reviews and word of mouth (58 percent) as trusted sources as they align more perfectly with their interests.
As a result, more travel brands turn to partnerships as the oxygen mask needed to build consumer trust, capture customer loyalty and drive business growth.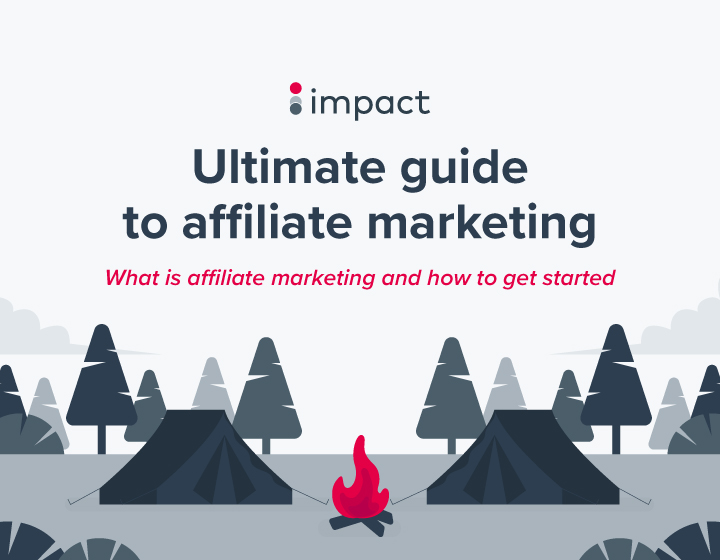 Ultimate guide to affiliate marketing
Did you know affiliate marketing delivers up to 30 percent of total revenue? Get an in-depth look into this revenue-generating channel and how you can get started.
Discover more
Affiliate partnerships allow companies in the travel vertical the flexibility to adapt to the changing consumer travel demands and preferences. This revenue-generating channel benefits brands by:
Growing brand awareness
Reaching new audiences
Improving customer retention
Strengthening market share
Increasing conversion rates
Partnership success story: How Skyscanner ensured a perfect partnerships program take off
As the leading travel search engine, Skyscanner found success by powering Microsoft's Bing Flights with native software integration and increased brand awareness with content creators.
Watch as Martin McGinnis, Senior Emerging Partnerships Lead at Skyscanner, dives deeper into how:
The power of increased transparency stimulates program growth
An API-led approach overcomes the challenges of promoting dynamic products
New and existing partnerships grow stronger with impact.com
Fasten your seatbelt: Three factors to consider for success in the travel vertical
Though your brand may take a different approach, you want to follow the same principles as Skyscanner. Affiliate marketing entails collaborative, mutually beneficial relationships with brands, businesses, individuals, and communities.
This performance-based marketing channel offers creative, authentic ways for brands to achieve business goals and reward affiliate publishers for completed actions — clicks, leads and/or sales. Some common partnership types for travel companies include:
Strategic brand-to-brand partnerships
Native software integrations and mobile partnerships
Brand and influential social media publishers
Loyalty, rewards, and cashback programs
Commerce content partners
Ambassadors
Get started by considering the following unique travel challenges and how affiliate partnerships can help overcome them:
1. Get on board with seasonality
Seasonality opens opportunities for travel brands to build a deeper understanding of consumer preferences and behavior trends. Gaining a data-driven insight into the significant steps along a vacationer's planning and buying journey helps optimize your travel partnerships strategy. You'll quickly learn to maximize the potential in peak and low seasons.
Partners like bloggers, podcasters, influencers, other brands, and YouTubers allow brands in the travel vertical to generate demand for off-season bookings.

Some of these strategies include:
Implementing a content strategy with content partners to publish posts highlighting low-season perks and experiences to increase visitation and bookings.
Sending coupon and deal sites special offers like percentage discounts and mid-week accommodation specials.
Leveraging brand-to-brand partnerships to cross-promote products and experiences by curating bundle offers and holiday packages.
2. Consider how research steers purchase decisions
The consumer's journey from browsing to booking confirmation often includes multiple research points. Travelers visit 38 sites on average before finalizing travel plans to ensure they make the best decision on their big-ticket purchases. Interestingly, 95 percent of consumers continue visiting travel-related sites after booking, increasing the importance of leveraging the influential power of partnerships.
Diversifying your partner mix and working strategically with different partners will motivate consumers to complete their booking. Consider the following to help achieve this:
Videos and photos play a role in travelers' decisions, so team up with influencers to showcase amenities, experiences, and more.
With as much as 26 percent of consumers choosing high prices as the reason for incomplete online bookings, sharing offers and discounts with voucher and loyalty partners provides a practical solution.
Reviews influence bookings by 41 percent, making content sites that review travel services essential to growing revenue.
3. A first-class customer experience
Customers in the travel vertical crave that VIP treatment. They often pay for the experience instead of the product or service. Brands that understand this principle and implement a strategy to exceed expectations often excel at attracting new customers. Partnerships provide travel brands with a great way to tailor messaging to offer a personalized customer experience.
Working with various travel-centric partners specializing in a specific topic — solo, family, or LGBTQIA+-friendly travel, for instance — allows your brand to reach different consumer groups effectively. These can include the following:

Parent bloggers (like The Jetsetting Family) would be great for promoting family escapes, kid-friendly accommodations, and must-have family travel essentials.
Wellness travel influencers (e.g., @itscaitlinturner) can spotlight retreats, highlight apps that help travelers find their zen, and write compelling reviews.
LGBTQIA+ content creators (like @27travels) can showcase LGBTQIA+-friendly restaurants, hotels, resorts, activities, and destinations.
Strategize with niche partners to create a tailored customer experience by offering discounts, sending emails, exclusive specials, and more.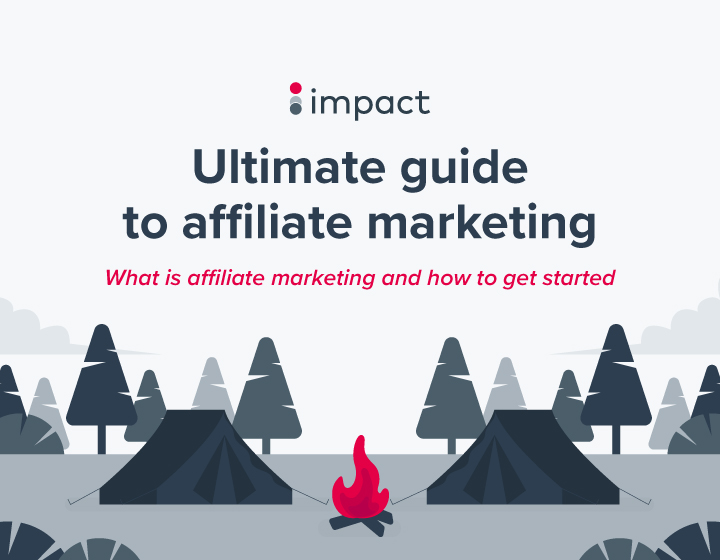 Ultimate guide to affiliate marketing
Did you know affiliate marketing delivers up to 30 percent of total revenue? Get an in-depth look into this revenue-generating channel and how you can get started.
Discover more
Take flight with the right partnership management platform
Running an affiliate program without a partnership management platform like impact.com is like a pilot trying to fly a plane without the flight controls. Choose one that allows you to manage the different stages of the partnership life cycle effectively while offering features tailored to your industry requirements.
Travel brands that opt for partnership management platforms like impact.com enjoy access to the following:

A dashboard of fully-vetted partners of different types
Multiple crediting options like first click, last to cart, and last click
Seamless communication tools to engage with partners
Innovative tracking features to help credit affiliate partners
Reporting tools to optimize partner and program performance
Cruise to greater heights and start driving business success with affiliate marketing by contacting grow@impact.com today.
Want to know more about affiliate marketing? Check out these impact.com resources: