Influencer marketing in Southeast Asia rapidly grows yearly due to increased internet users. In 2021 alone, 40 million new internet users came online — bringing internet penetration to 75 percent in the region.
Eight out of ten of those new users purchased online at least once. With the region's thriving internet economy, high levels of mobile usage, and youthful demographics, influencer marketing creates an effective growth strategy for brands and influencers.
According to Statista's survey, influencer reviews play a significant role in consumers' decisions to purchase online. In 2020, the Indonesian government allocated approximately 9.53 billion Indonesian rupiahs to social media and influencer advertising.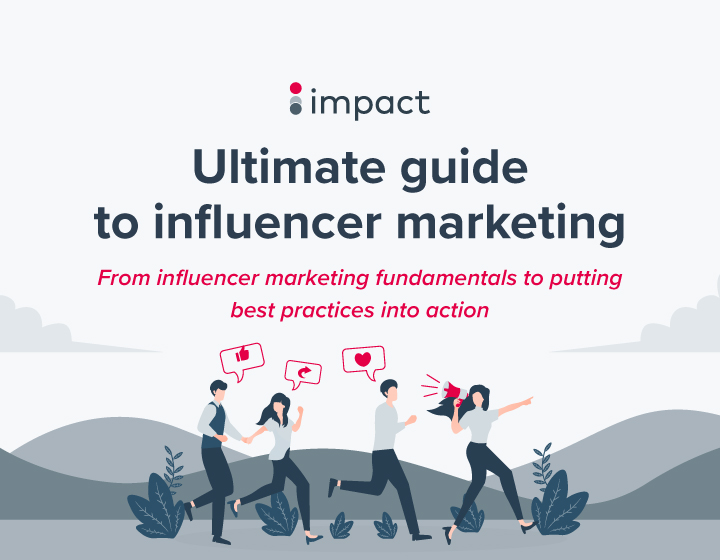 Ultimate guide to influencer marketing
Learn about influencer marketing: what it is, how it works, and how to make it work for you. Download the ebook: Ultimate guide to influencer marketing: From influencer marketing fundamentals to putting best practices into action
Get my free guide
Since influencer marketing forms a lucrative strategy whether you're in the fashion, beauty, food, or travel industry (to name a few) — it's important to manage and track the entire process actively. To start, you need to discover and contract the right influencers and track their progress. Then outline your engagement and conversion goals to measure your campaign's impact.
Follow these four tips to effectively manage, track, and scale your influencer marketing campaigns and achieve your business goals.
1. Work with micro- and nano-influencers
Southeast Asian countries such as Malaysia and Indonesia have many cities — each with unique shopping behaviours and preferences. McKinsey & Company found that consumer behaviour in Surabaya, Indonesia, was more likely influenced by branding and image than consumer behaviour in the country's capital, Jakarta. Consumers in Surabaya are twice as likely to seek recommendations from family and friends before purchasing, especially for fast-moving consumer goods (GMCG) like food, toiletries, and beverages.
So what does this mean for your influencer marketing strategy? You have to think locally. Consider these questions:
Where are you targeting your product or service?
What do consumers in that city value?
Consider leveraging micro- and nano-influencers. They may have a smaller following, but they hold more audience trust and drive greater engagement and results.
2. Build a relationship and trust the influencers you work with
Like any relationship, an effective partnership relies on trust and authenticity. While it's natural for brands to control the positioning of their products, a lack of creative freedom on the influencer's side can backfire. For example, the influencer's audience could see their new content as inauthentic compared to their standard content. This change can limit audience trust and the value influencers can deliver to your brand.
Build a trusted relationship with influencers who understand your brand values and give them the flexibility and openness to exchange ideas. This way, your content will deliver better value and business results — and keep you and the influencers happy.
3. Track beyond vanity metrics and measure ROI
While vanity metrics (likes, comments, and shares) show engagement, these stats also demonstrate that an influencer holds a strong and trusted community of followers that consider their recommendations.
However, vanity metrics only go so far. Like many in the United States, mature influencer marketing campaigns use performance-based payment models instead of pay-per-post. The shift to more mature payout models means taking a different approach to campaign performance measurement. With commission payout and revenue data, you can confidently calculate ROI depending on the conversion event (for example, sales) you're tracking for each influencer.
4. Scale with automation technology
Many marketers already use influencer networks, but there's a better option: Software as a service (Saas) technology platforms. Here you'll unlock even more benefits.
To truly scale and measure the success of your influencer marketing campaign, you'll need control and visibility on:
End-to-end management of the entire influencer marketing campaign.
Tracking actual sales, revenue, and conversions from influencers.
Understanding the role of each influencer along the consumer journey.
Accurately commissioning influencers based on the value they bring to your brand.
Have everything you need at your fingertips with the right technology. An industry-leading partnership platform like impact.com helps you manage the end-to-end process of your influencer marketing campaigns: discovery and recruitment; customising campaign contracts; and tracking influencer-driven clicks, sales, and conversions. These insights give you the data to make decisions, prove ROI, and provide visibility on the impact of your influencers during the consumer journeys.
Whether you work with celebrities, large-scale influencers, hyperlocal influencers, or a mix — it's time to uniquely track how each influencer contributes to driving performance and the value they contribute to your business. This way, you quickly scale your influencer marketing program in Southeast Asia.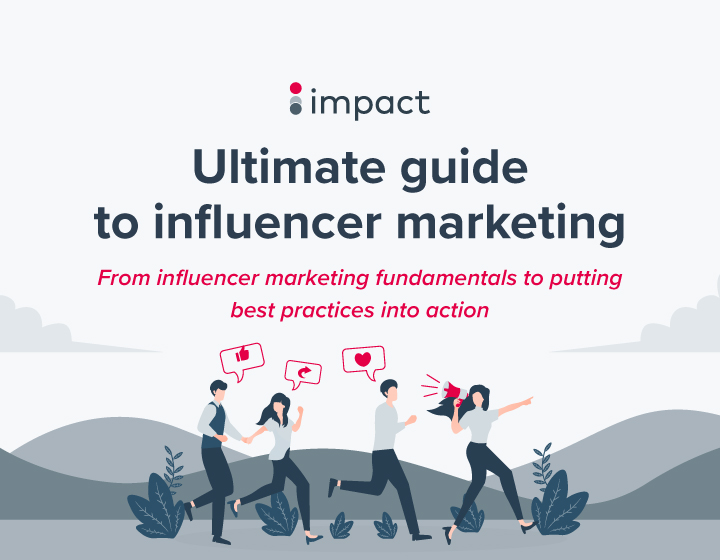 Ultimate guide to influencer marketing
Learn about influencer marketing: what it is, how it works, and how to make it work for you. Download the ebook: Ultimate guide to influencer marketing: From influencer marketing fundamentals to putting best practices into action
Get my free guide
For more ideas on influencer marketing, check out these other impact.com resources: