If a team is on a constant losing streak, the coaches would need to change their game plan to score a win. Similarly, with ad blindness and consumer distrust at an all-time high, Malaysian brands need to expand their strategy beyond traditional digital advertising to drive success and win over customers.
How can brands achieve this? The answer is simple — affiliate marketing. To facilitate business growth, brands turn to affiliate marketing to promote their company and its products and services by leveraging different partner types, like publishers and influencers.
Affiliate marketing grew in popularity, with global interest rising to over 300 percent between 2017 and 2021. Brands started to gravitate toward affiliate marketing as an alternative to traditional paid advertising because customers began employing adblockers to silence online ads and craved more authenticity. Besides providing an exciting way to build customer trust, affiliate marketing also:
Offers low start-up and operating costs
Provides a high return on investment (ROI)
Delivers low risk
Brands that adopt affiliate marketing are poised to see significant growth. Let's explore some benefits you can enjoy if you choose affiliate marketing.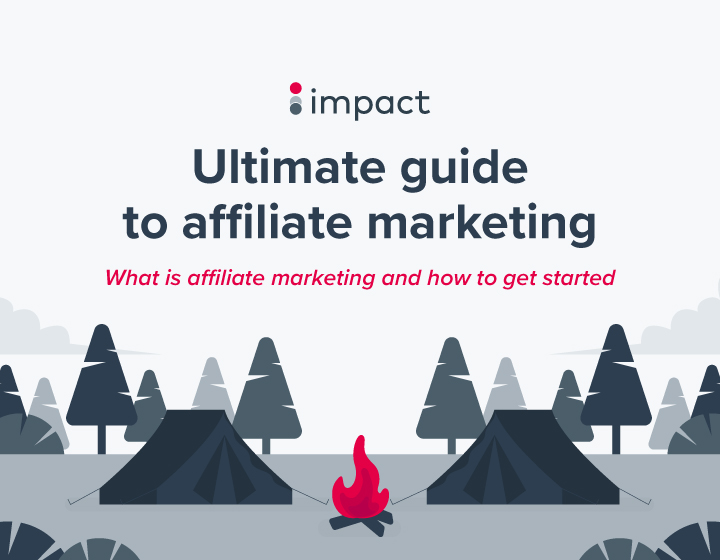 Ultimate guide to affiliate marketing
Affiliate marketing is a $12 billion industry globally and ranks as a top in-demand skill. Download your free ebook copy and start driving growth with affiliate marketing. 
Get my free guide
Four ways brands can benefit from affiliate marketing
Many brands enjoy the benefits of affiliate marketing like Love, Bonito. As the largest vertically integrated, omnichannel women's fashion brand in Asia, Love, Bonito capitalized on affiliate partnerships to drive brand awareness and customer traffic worldwide.
With a 1,700 percent month-on-month growth in active partners, affiliate partnerships helped Love, Bonito drive nearly 20 percent of total new orders. Plus, 60 percent of revenue from the partnership channel came from new customers.
If that isn't impressive, these four benefits may motivate you to launch your affiliate marketing program.
1. Improves conversions
Modern affiliate tracking solutions make managing the performance of multiple affiliate partners easy. But more importantly, they provide precise data on all aspects of the customer conversion journey that you can use to measure and optimize your affiliate program, such as:
Cross-device tracking: Consumers often research on one device and convert on another. Cross-device tracking gives you a clear picture of each customer's purchase path and your affiliate partners' role in it.
Affiliate performance tracking: By tracking affiliate performance, you can identify, motivate, and reward top-performers. Properly motivating and rewarding affiliates leads to better performance and higher retention.
Conversion tracking: Affiliate tracking software provides granular insight into the tactics driving conversions. You can identify which referral sources (social media, blogs, ads, etc.) are sending the most traffic that converts into sales, which types of content (educational articles, video reviews, discount codes, etc.) are generating the most referrals, and more. Using this data, you can provide affiliates with the information and tools they need to succeed.
Affiliate marketing provides a level of transparency that other marketing channels lack. And that level only increases when you harness the built-in tracking capabilities of tracking solutions like impact.com's partnership management platform.
2. Provides agile and flexible affiliate pricing models
Paid media or traditional forms of advertising restricts you to the pricing models they set. But affiliate programs offer more flexibility. They enable you to develop affiliate commission strategies unique to your business/goals. As a result, you can motivate your affiliate partners and forge strong, mutually beneficial relationships.
To reap the benefits of an affiliate program, ensure they are:
Dynamic: Affiliate partners can contribute to your marketing strategy in different ways. An influencer may be better at creating engaging videos that send warm traffic to your website. In contrast, a publisher may be better at creating commerce content that nurtures qualified, sales-ready leads. Affiliate programs enable you to create dynamic commission strategies that reward affiliates for their different contributions based on how valuable those contributions are. 
Aligned with company goals: Affiliate programs offer greater control than other marketing channels. If you want to generate more customers, then you can reward affiliates for sending you new customers. You can set a higher commission for return customers if you wish to increase customer lifetime value (CLV). By aligning your program goals to your company's goals, you can ensure your affiliate program provides the results your business needs.
Competitive and profitable: When setting your commission rates, you should study competitor affiliate programs so you can create a pricing model that's competitive and attractive. You should also set lower commission rates than your customer acquisition cost (CAC), so you profit with your affiliate program.
Shopee Malaysia's affiliate program, for example, pays affiliates based on what it defines as a Completed Purchase and "reserves the right to set off or initiate chargebacks on transactions that were previously paid out." The flexibility of such an arrangement minimizes risk and allows for more cost-effective digital marketing.
3. Increases customer acquisition and revenue growth
Affiliate marketing is already a $12 billion industry worldwide. Multiple statistics indicate that brands and marketers view affiliate marketing as a critical marketing channel for achieving robust revenue growth:
40 percent of marketers in the United States say affiliate programs are their top customer acquisition channel.
A Forrester survey also found that 76 percent of companies agreed that affiliate partnerships remain key to their revenue goals.
In Affiliate Summit Asia's 2020 survey, 79 percent of respondents said affiliates were their first or second options for future online marketing and advertising plans.
While the statistics in Malaysia alone may be more modest, that indicates the massive opportunity. Malaysian brands that act fast and create effective affiliate programs can beat their competition and dominate the market.
4. Builds customer trust
The average person is exposed to numerous ads daily. Consumers are less responsive to advertising than they once were and more inclined to make informed purchasing decisions.
Shoppers often turn to online reviews, recommendations, and ratings to help them evaluate potential purchases. A recent survey by Facebook shows that 80 percent of online consumers in Southeast Asia rely on positive user and influencer reviews to gauge products.
Affiliate marketing and partnerships can shine in this area. General consumers and niche audiences often view affiliate partners like price comparison sites or blogs as reliable — even unbiased — sources of information. Furthermore, partnerships reach the consumer at every buyer journey stage, from discovery to evaluation to purchase.
A structured affiliate marketing program ensures quality content that speaks to your target audience at multiple touchpoints.
Power up with affiliate marketing
When you combine all the benefits of affiliate marketing, you get a more holistic picture of why, compared to other marketing channels, affiliate marketing is the most:
Cost-effective: Affiliate programs give you more control over your marketing budget than any marketing channel. You can set commission rates that properly incentivize affiliate partners without wasting your profit. You only pay when leads or sales are generated (or based on whatever goal you set).
Tailored: You can tailor your affiliate programs to suit the needs of businesses and affiliate partners better than any other channel. Create affiliate programs that align with your company goals and provide different compensation levels for different goal completions. Your affiliate partners can participate in your program as best suits them — i.e., put in as much effort as they want and contribute in a way that best suits their business model. Everyone benefits, creating a win-win situation.
Targeted: Affiliate marketing allows you to tap into the established relationships between your affiliate partner and their audience rather than constantly serving ads to cold prospects. Affiliates can target prospects at every stage in the buyer's journey, enabling you to deliver the right message to the right people at the right time.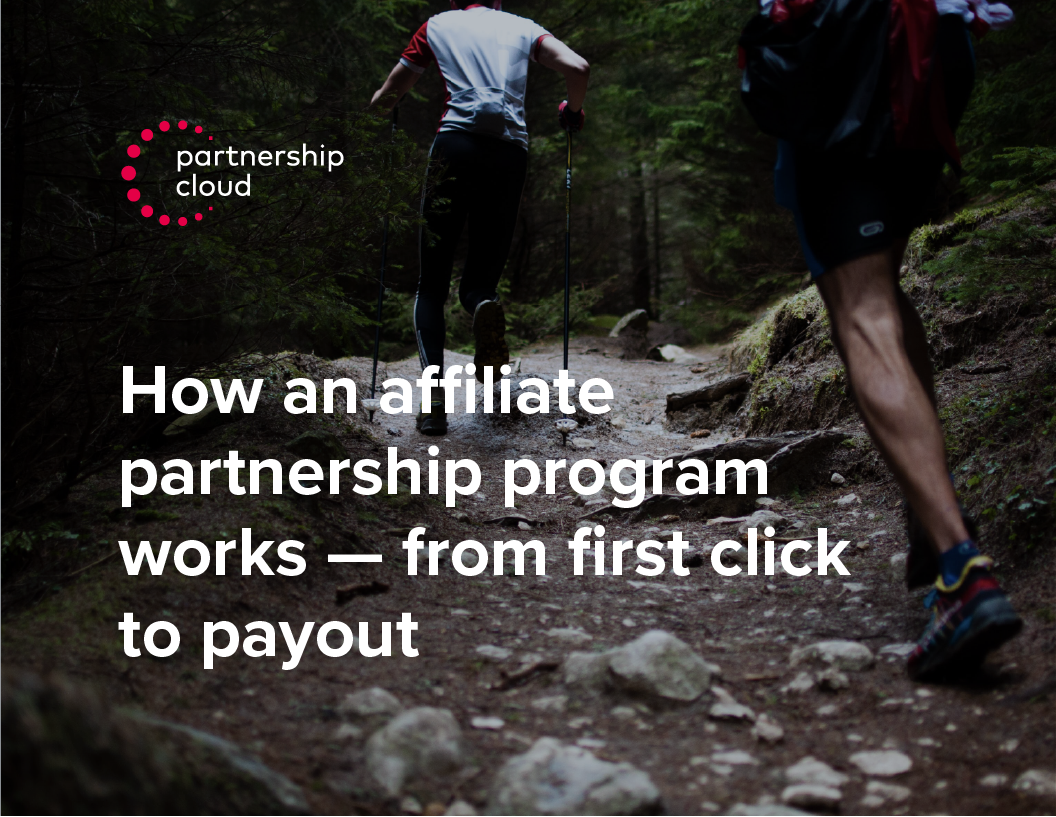 How an affiliate program works – from first click to payout
Create a well-crafted affiliate partnership program to drive growth. Download your free ebook copy to help you map a path to your business's success.
Get my free guide
How to kickstart and manage affiliate partnerships
Now that you're motivated to start with affiliate marketing, what's the next step? Eliminate the daunting task of manually launching an affiliate program by choosing a partnership platform like impact.com.
Partnership platforms enable brands to forge stronger, more profitable affiliate partnerships. SaaS partnership platforms help brands automate and streamline every partnership life cycle stage of their affiliate program: discovery, recruitment, contracts, payouts, tracking, engagement, protection, monitoring, and optimization.
With access to four worksheets and an ebook, download the Ultimate affiliate program starter pack to help set you on the right path. Discover how to get started, shape, and manage your affiliate program successfully.
For more ideas and guidance on affiliate marketing, check out these other impact.com resources on the basics behind successful affiliate marketing: