Protect & Monitor: Affiliate & Partnerships Industry Training – Associate Course
Nuking invalid traffic, exposing fraud, and stopping invalid traffic in its tracks—sounds good, right? You'll learn how to do all that (and more!) in this course so you can reinvest spend in high-quality partnerships.
---
Who is this for?
Affiliate marketers
Who want to learn skills to help them be more effective in their roles.
Partnership leaders
Who would like to better support the teams that they manage.
Affiliate managers
Who want to stay organized and increase their efficiency.
---
What you'll learn?
Course overview
At this point in the Partnerships Life Cycle, partnerships are up and running, partners are set up to share data, and there's active engagement in the partnership through always-on communication. The next step in the Partnerships Life Cycle—Protect and Monitor—is all about ensuring that a partnership program is free of partners that drive suspicious or unwanted activity. 
By the end of this course, you will be able to:
Recognize specific steps to protect and monitor a partnership program.

Demonstrate how performance fraud can appear in many different ways.

Review the policies in a partnership program to mitigate malicious partners.
---
Course curriculum
Performance Fraud
15min
Performance fraud is something that all brands need to keep a close eye on when monitoring their partnership programs. Learn more about more about it in this lesson!
Start course
Monitoring Fraud
3min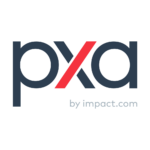 Now that you know about the different types of performance fraud, let's explore how brands can monitor a partnership program for fraud.
Start course
Developing Marketing Policies
7min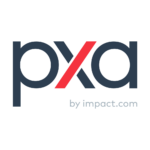 Developing marketing policies is important in any partnership program. Learn more about them in this lesson.
Start course