Contracting Capabilities for Brands and Agencies
This learning path is a journey through the intermediate and advanced functionalities of the impact.com Finance suite. We've got two courses on the menu!
---
Who is this for?
Affiliate marketers
Who want to save time and money with automated solutions to their work.
Partnership leaders
Who need a view of all available tools to grow a publisher's business.
Affiliate managers
Who are looking to get more done more quickly.
---
What you'll learn
Course overview
Enroll in the Associate course to discover the easy magic of template terms, the contract builder, and how to use the Contracting section to manage a brand's invoicing and payment schedule. You'll also get an overview of each tab in the Finance section.
When you're comfortable, move on to the Expert course to learn about payout limits and restrictions, how to modify contracts and terms, and how to design funding and billing strategies. You'll learn best practices for finance configurations on the platform, too.
---
Course curriculum
Contract and Pay: impact.com Product Training – Associate
40min
Coady Joy
Head of Partnerships Education at PXA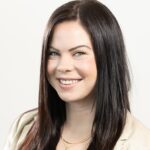 In this course, you'll discover how to maximize the productivity of your partnerships and drive rapid growth, plus how to choose your desired business outcomes and reward the partners that drive them. You'll also learn about defining your terms with flexible electronic contracting, settling payments at the click of a button, and using dynamic payouts to automatically adjust partner commissions.
Learn Now
Contract and Pay: impact.com Platform Training – Expert
60min
Coady Joy
Head of Partnerships Education at PXA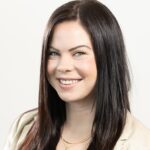 At this point, the Contract and Pay features of impact.com aren't completely alien to you, but your product knowledge could use a level-up so you can make sure your campaign is a killer one. In this course, you'll discover how to use the different settings, features, and configurations in the Contract and Pay suite to ensure the contracts you propose to partners protect everyone involved and allow you to create incentives for your partners that align with the value to your brand.
Learn Now