Contract & Pay: Affiliate & Partnerships
This course explores the second stage of the Partnerships Life Cycle, Contract and Pay. After a successful Discover and Recruit stage, partnership managers would have made many connections with potential partners keen to join their program. Here, we'll focus on defining a partnership's structure through a formal contract and payment terms. Different partnerships produce different levels of value, which means unique contracts are needed for each one.
---
---
What you'll learn?
Course overview
Common marketing policies to enact in your affiliate program to prevent fraud.
Trademark search bidding restrictions and why you should have them.
Common restrictions on toolbars or software and how to update your terms to reflect them.
Appropriate coupon usage and gift card commissioning policies.
How to define your finance timeline so you don't forget to pay publishers, and know how to answer questions about finance when they arise.
---
Course curriculum
Developing Marketing Policies for an Affiliate Program
12min
Jamie Birch
CEO at JEBCommerce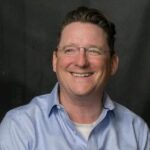 Lesson description
Without clear marketing policies for your affiliate program, it's easy to become a victim of fraud. This quick lesson will help you understand the areas you should pay attention to and will present you with marketing policies to block four major types of fraud–software and toolbar redirections, trademark brand-bidding fraud, and coupon and gift card fraud.
Enroll now
Preparing Affiliate Marketplace Presence and Finance
11min
Jamie Birch
CEO at JEBCommerce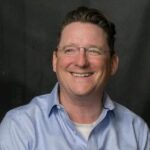 Lesson description
Struggling to get applications accepted in your partnerships platform or affiliate network? Not sure why you are getting so many questions from your partners about their payout schedule? If so, it could be as simple as updating your marketplace presence and double-checking your finance settings! Learn how in this lesson.
Enroll now