Affiliate marketing and referral partnership programs drive vast amounts of business to SaaS companies. These partnerships allow you to scale your sales and marketing rapidly. Rather than investing in sales and marketing resources that may or may not bear fruit, referral partnerships don't cost anything financially until they start driving business.
A recent Forrester study shows that companies with mature partnership programs grow twice as fast as companies with less mature ones, and 76 percent said that partnerships were vital to delivering on their revenue goals.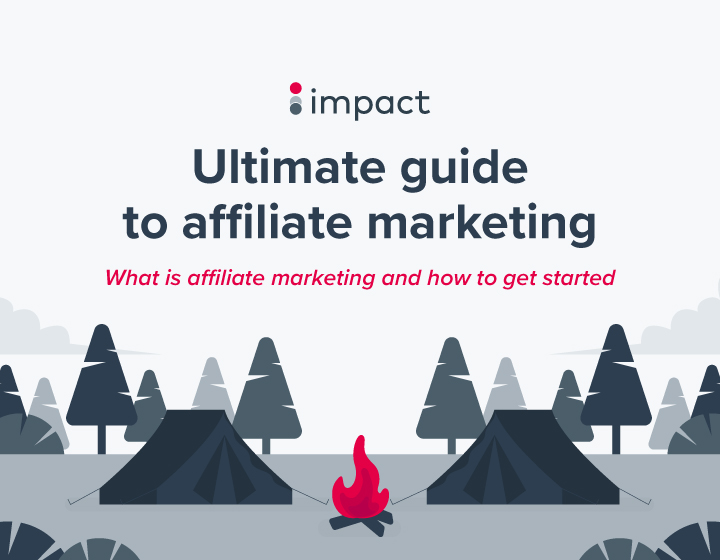 Ultimate guide to affiliate marketing
Want this great info in ebook form? Download our ebook: Ultimate guide to SaaS affiliate marketing
Get my free guide
3 Successful SaaS marketing examples
1. Easyship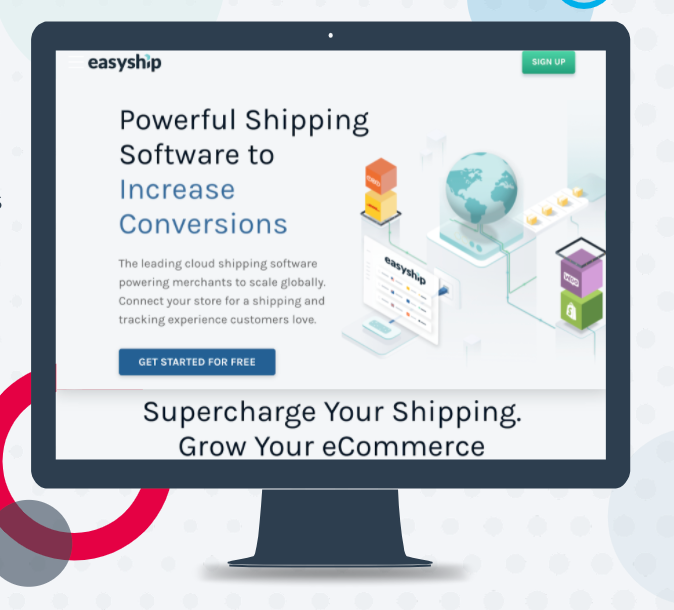 Easyship connects small to midsize businesses with couriers and couriers with marketplaces, helping sellers of all sizes reach customers worldwide. When it needed to expand, Easyship built upon a history rooted in partnership and turned to partnerships as part of its growth strategy.
In December 2019, Easyship kicked off a new strategy focused on diversifying and broadening its partnership program with impact.com. It wanted to reach new subscribers, increase its tracking capabilities, and expand into less tech-heavy partnerships like thought leadership and ambassador programs.
To diversify, Easyship needed better tracking and transparency

see full case study
With more freedom to test, track, and measure, Easyship could tap into a more diverse range of partnerships that allowed them to cast a wider net. It discovered segments of entrepreneurs it hadn't reached yet, like "mommy bloggers" who wanted to expand into new lines of business. It even built other partnerships focused on educating and trust-building with customers who might be new to shipping. As a result, a 2020 quarter-over-quarter analysis revealed that the company had seen a 312 percent rise in revenue.
---
2. Zenefits
To ensure a steady stream of new users for their HR and payroll software, the business development team at Zenefits worked hard to constantly seek out, reach out, and build strong relationships with other businesses like publishers, consultants, and agencies.
However, it became clear that they were running into some bottlenecks. The company's tracking and payment processes were too manual. It relied on a similarly hands-on outreach process to recruit potential new partners. If they ultimately recruited those prospects, it just put more strain on their other manual processes. The team knew the company had to automate to maintain the growth their hard work had won.
Zenefits already had a savvy, biz-dev approach to partnerships, but adding partnership automation let them take it to the next level.

see full Zenefits case study
It automated day-to-day partnership management with impact.com. It used Mediarails to scour the internet for niche sites and professionals to build partnerships with, automating their search process. And for outreach, it set up email workflows to message everyone all at once.
With all this automation to help quicken the pace, Zenefits grew its lead volume 96 percent and achieved a return on ad spend three times higher than its paid search channel.
---
3. Canva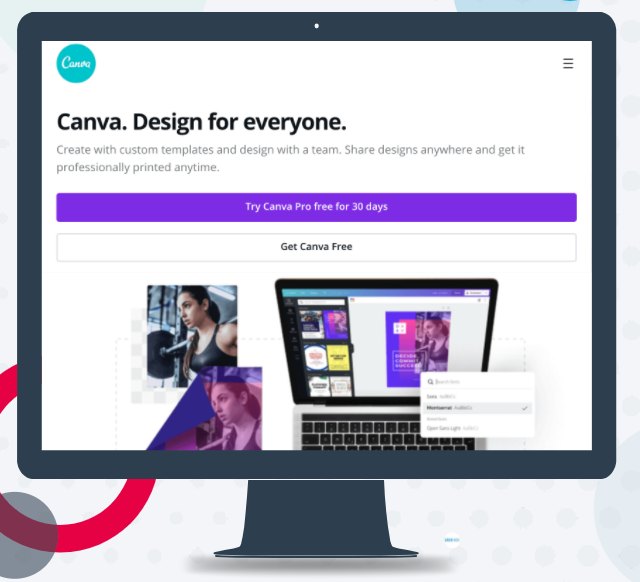 Users flock to Canva because of its online drag-and-drop design tool, used to easily create and publish professional-looking layouts ranging from social media posts to presentations. As recently as 2019, it took a very low-tech and small-scale approach to referral partnerships. Its primary source of growth was SEO optimization and occasional outreach to bloggers, content creators, or site owners who might be willing to host a link.
With the number of Canva fans growing globally, the company knew it was time to harness the momentum in a more formal way. It needed to build a scalable and diverse partnership program that empowered partners to share the good news about its product.
Since launching its partnership program, Canva has focused on growth in five key global markets, and it has found that each one requires a slightly different approach. They relied on the versatility of the impact.com platform to make adapting to each region easy.

see the full Canva case study
With the help of impact.com, Canva rapidly expanded to build a diverse network of 9,000 partnerships, including YouTubers and bloggers, media publishers, podcasters, and brand-to-brand partners. The team can easily customize contract arrangements to meet partner requirements. The company estimates it has more than 25 different types of contracts in place with its referral partners.
Canva even partnered with HubSpot to allow users to create email templates and more with the company's tools directly within the HubSpot platform. This strategic brand-to-brand partnership expanded both their reach and HubSpot's capabilities.
Since starting in 2019, the company has consistently doubled its revenue from these partnerships month-over-month. A solid partnership infrastructure also enables Canva to reward and incentivize members of the Canva Certified Creative network, a group of Canva super users who educate others on how and why to use Canva.
---
Start your own SaaS affiliate program today
With results like that, it's clear that referral partnerships are a potent tool that deserves a place in any SaaS company's marketing toolbox. A well-crafted, intelligently automated referral partnership program can unlock massive growth as paid users flock to your software.
Curious to learn how to put referral partnerships to use in your own business? Start by reading our ultimate guide to SaaS affiliate marketing. When you're ready to start your own program, you can reach out to a growth technologist at grow@impact.com or request a demo.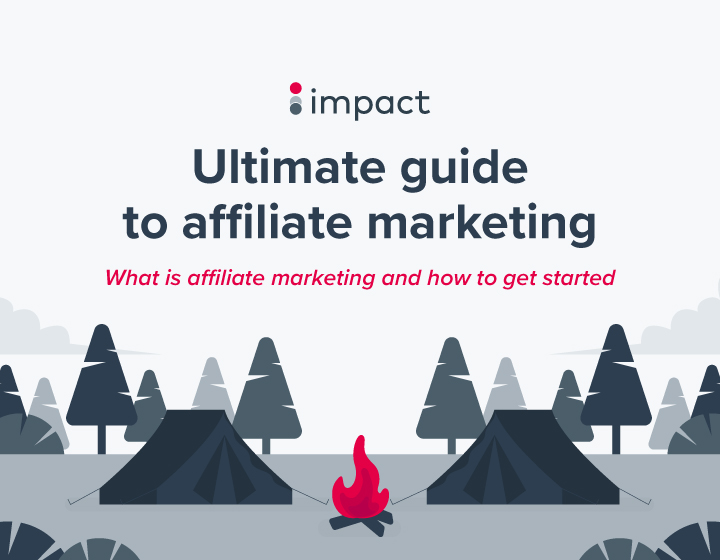 Ultimate guide to affiliate marketing
Want this great info in ebook form? Download our ebook: Ultimate guide to SaaS affiliate marketing
Get my free guide
For more ideas and guidance on SaaS affiliate marketing, check out these other impact.com resources for SaaS affiliate marketing and the basics behind successful affiliate marketing: