Stressed out about pregnancy? Feeling overwhelmed by the task of taking care of a newborn? Having doubts about your parenting skills? theAsianparent offers in-depth articles and tips, blogging tools to connect with other parents, and a dedicated team of parenting professionals to make family life easier.
Founded in 2009, theAsianparent is now Southeast Asia's leading parenting and community platform. From moms and dads sharing tips to local medical advice and doctor reviews—parents get everything they need to know about raising a healthy, happy family.
Jacelynn Pang, Head of B2B Marketing at theAsianparent, recently spoke with Cris Tan, Partner Development Manager for Southeast Asia (SEA) at impact.com. Together, they discussed how the impact.com platform allows the team to collaborate with partners that share their values to offer quality resources to parents.
Cris Tan: Could you explain to those unfamiliar with theAsianparent what the organization does?
Jacelynn Pang: Millennial and Gen Z parents can find resources through theAsianparent, covering topics like fertility, preconception, pregnancy, and raising a child. theAsianparent is the number one parenting community in Southeast Asia through our website and mobile app. We reach over 35 million parents in Singapore, Indonesia, Thailand, Malaysia, the Philippines, and Vietnam each month. Whether it's baby products, pharmaceuticals, travel and hospitality, education, food and beverage, or financial services, we partner with a wide range of brands.
Through the app, parents can track their pregnancy, the baby's development, and review products and services. Parents use our mobile app on average for three and a half hours each time. Part of our mission is to cultivate a community of strong, supportive, and inclusive parents and families across Asia.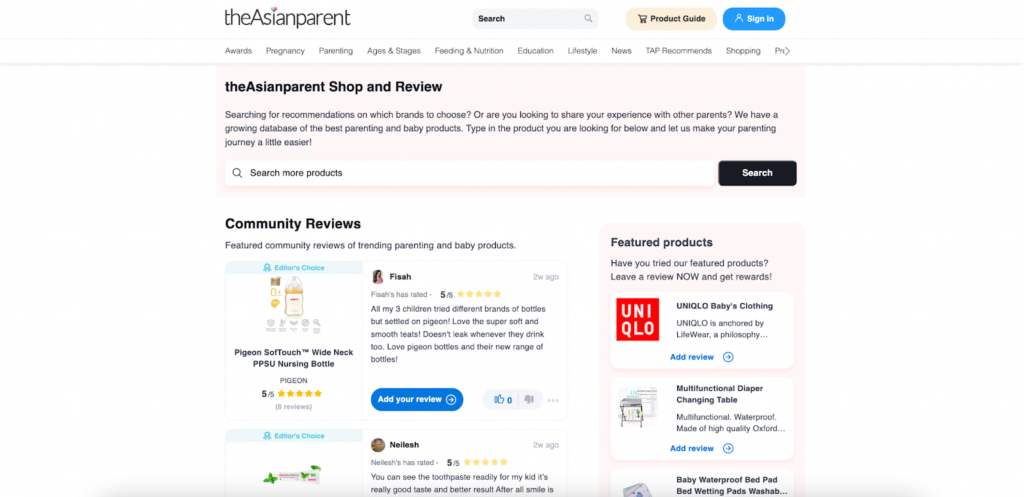 Cris: What are the top three factors that make theAsianparent stand out from other publishers?
Jacelynn: theAsianparent offers omnichannel customer journey solutions for the entire marketing funnel. Our expertise extends beyond digital marketing. We offer market research for strategic objectives like launching new products or reaching new markets, parent influencer marketing networks for the top of the funnel, product reviews and content distribution for mid-funnel, and tactics for converting to online/offline events and lead generation.
Secondly, our robust data management platform ensures that the brands' ad spend is efficient and effective. By targeting parents and families, theAsianparent allows brand partners to reach only relevant audiences. With deep targeting, we can target specific users at different stages of pregnancy.
A final aspect that makes theAsianparent unique is its team of over 200 people passionate about parenting and family well-being. Our goal is to help brands identify strategies that will help them reach, influence, gain trust, and establish brand equity in the parenting community.
Cris: As well as providing family life resources, you also have a VIParents real parents influencer management program. Can you describe that program and how that benefits both parents and the audience?
Jacelynn: Brands have increasingly relied on influencer marketing to build trust with the community over the years. According to our 2022 community survey, 79% of parents trust reviews and recommendations written by other parents and lean toward them when making purchasing decisions. VIParents, theAsianparent's real parents influencer management platform, has 130,000 VIPs across Southeast Asia who are mostly micro- and nano-influencers, ranging from 500 to 50,000 followers. Brands can appoint these parents as brand ambassadors, involve them in product testing, and gather user insights. The VIParents would then receive relevant assignments based on their parenting stage and other criteria, such as the number of children in the family. Once the assignment is matched with the VIParent, the VIParent can earn money and exclusive rewards through the content they generate. By bringing more brands and parent influencers to the VIParents influencer platform, it creates a positive network effect that allows more user-generated content to be created to benefit the wider parenting community.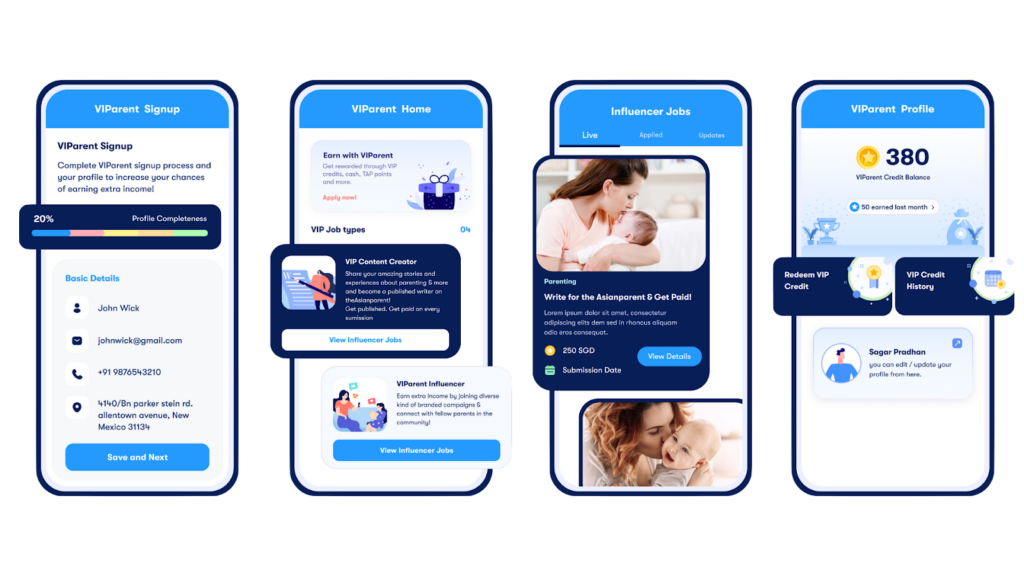 Source: VIParents website
Cris: Can you tell us how the impact.com platform fits into your partnerships program?
Jacelynn: Our partnership programs are quite diverse, so explaining them in detail to new and potential partners can be somewhat repetitive. There are brands across different business types at impact.com, and it can serve as a one-stop-shop for theAsianparent to manage and establish new partnerships.
Cris: What resources do you use to find new brand partners, and how does impact.com help you establish those relationships?
Jacelynn: There are two main approaches to establishing effective brand partnerships: pull and push. theAsianparent participates in industry networking events regularly to communicate our value propositions and understand what other brands are doing. Putting ourselves out there helps us attract potential partners we might not have thought of. The push approach allows us to pitch our partnership ideas to a targeted list of potential partners. We usually establish such relationships through LinkedIn. However, it has been easier and much more efficient for us to reach out to potential partners through impact.com since the brands on this platform are keen to collaborate. impact.com and the Partner Development Managers support our pull strategy to establish new partnerships through brand discovery. It's a great fit with our partnership approach.
Cris: Can you describe your ideal brand partner? Are there any brands you'd love to see on our roster that you think are a perfect fit for theAsianparent?
Jacelynn: Contrary to popular belief, our ideal partner is not limited to the baby and parenting industry. Our partners include filmmakers, fashion labels, attractions, government agencies, Fast-Moving Consumer Goods (FMCG) retailers, and various others to reach the parenting community and deliver value. Having a diverse partner portfolio is a strategic move that helps us fulfill our mission: helping Asian women have healthy pregnancies and raise happy, healthy, and confident children. We would love it if more lifestyle and professional services brands joined forces with us to provide solutions to the ever-changing challenges that Millenial and Gen Z parents face nowadays.
Cris: Finally, what have been some of the biggest takeaways from your partnerships, and where do you see theAsianparent in the future?
Jacelynn: Organizations can bring its key strengths to the table through strategic partnerships. And the most rewarding part is when a partnership realizes the potential beyond what an individual organization can achieve.

For example, developing a new business segment and gaining exposure to relevant audiences. It takes collaboration for a brand to succeed in today's world. Our partnerships at theAsianparent are guided by our mission, while we remain open-minded about the type and form of partnerships we enter into. Our future plans include developing event partnerships with companies in other industries to create more opportunities for families to spend quality time together. Another key focus will be establishing sustainable partnerships that extend our services to the entire family segment, including older children and their parents.
If you want to work with dynamic partners like theAsianparent, reach out to the Southeast Asia team at grow@impact.com.