Pokitpal and Furthr teamed up to bring cashback rewards to their credit card holders. With Pokitpal's powerful platform, card-linking programs, please do a quick definition of card-linking program here, across Australia offer automatic cashback on everyday purchases at a range of partner brands. Furthr integrates cashback rewards into customers' existing credit cards with a seamless app.
Rosie Rae, impact.com's ANZ Publisher Acquisition Manager, chatted with Gary Cobain, CEO of Pokitpal, and Matt Fry, COO of Furthr. Together, they discuss driving incrementality through revolutionary card-linked offers (CLO),  how they use impact.com, and the future of CLO.
Rosie Rae: You both have robust experience across affiliates and loyalty. Can you tell us about your companies? Can you describe the relationship between Pokitpal and Furthr?
Gary: Pokitpal developed a technology platform that powers a network of Australia's leading card-linking programs, including Furthr, Beem, Raiz, Employment Hero, and Virgin Money. These programs allow members to earn cashback on everyday spending when they shop for participating brands online and in-store.
Program members first register for any Visa or Mastercard. They receive cashback automatically when they purchase from our merchants using their registered card.
Matt: Furthr embeds cashback rewards across various merchants directly into a customer's debit or credit card. Pokitpal is the backend platform for all 18 programs within our network, including Furthr. Each program offers a customer interface allowing users to log in, link their cards, and start earning cashback. Furthr, specifically, provides a mobile app for this purpose. Behind the scenes, Pokitpal empowers the entire process of linking a card and earning cashback.
Gary: When looking at Furthr in isolation, it represents the front-end customer experience. Users download the Furthr app, link their cards within it, and then earn cashback whenever they transact with the linked card across any of the merchants featured in Furthr. All of this is made possible through using Pokitpal as the backend technology, allowing a seamless card-linked rewards experience.
Matt: Our app comes in two versions: a standard version available for free download by anyone and a premium version specifically designed for employers to offer as part of their employee benefits program. The premium version provides enhanced cashback opportunities compared to the standard version. With the premium version, users can enjoy an additional 2 percent cashback across a wide range of merchants.
To access the premium version, employers pay a monthly subscription fee to Furthr on behalf of their employees. In return, they receive a boosted level of cashback across all participating merchants. This means employees with access to the premium version can take advantage of even better cashback deals through their employee benefits program.
Both Furthr and Pokitpal have had massive demand for card-linking solutions by publishers, card issuers, fintech companies, and merchants. We share a similar vision for the card-linking category in Australia. This has brought us so close together—we see a massive opportunity across ANZ. We want to work together to create a comprehensive ecosystem that meets the needs of all participants.
In our partnership today, Furthr signs merchants up for their app, as well as Pokitpal's publisher network. We've created an impact.com account labeled Furthr/Pokitpal that merchants contract into. This gives merchants access to our entire network. Customers can't use their cards with multiple programs powered by Pokitpal, so there's no customer overlap within the network.
Rosie: You've been instrumental in bringing the card-linked offer model to ANZ. Why did you want to explore CLO as a loyalty model?
Gary: With Pokitpal and Furthr, we simplify the rewards process for consumers and provide an omnichannel solution for accessing and redeeming rewards seamlessly across various platforms and channels. When we considered the options in the market, card-linking was the best technical fit for consumers and merchants.
Matt: At the onset of our journey, Pokitpal and Furthr delved into a comprehensive analysis of the loyalty industry. We examined how people typically engage with leading loyalty programs and the types of rewards they value most.
People immediately encounter high friction, both in earning rewards and redeeming them. We wanted to build a platform where members could have the same loyalty experience across a collection of merchants working towards a common goal. We also wanted to enable members to redeem their preferred type of reward: cash.
Card-linking stood out when looking at the available technologies. It embeds rewards into a customer's existing card, and it's seamless for merchants to integrate. If they can process debit/credit card transactions, the technical infrastructure is already in place. Two other major benefits are the ability to:
Support in-store and online purchases
Process returns in real-time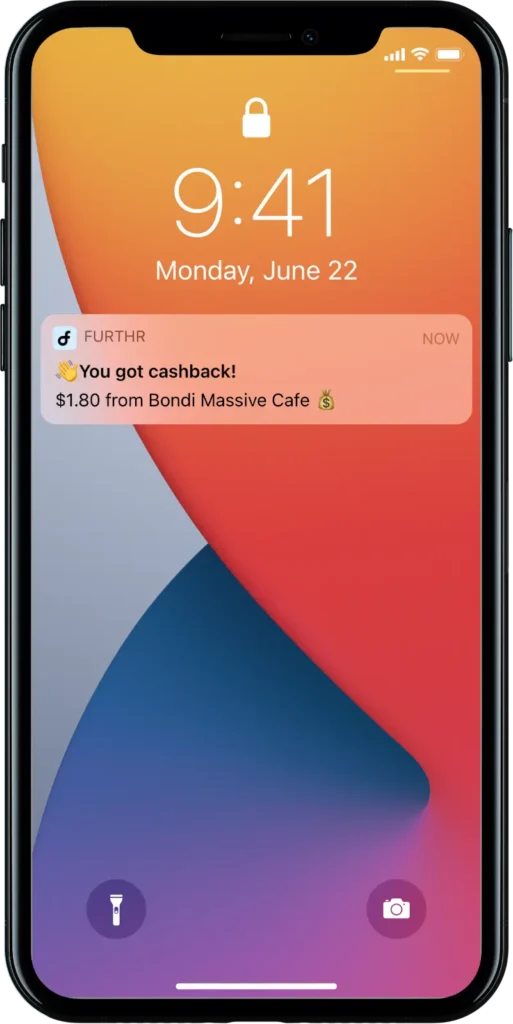 Rosie: What does your customer base look like today? What's your total audience reach across ANZ? Can you explain how you use impact.com to manage CLO partnerships?
Matt: Our network comprises 18 publisher integrations reaching 650 thousand customers across Australia and New Zealand.
impact.com allowed us to engage and contract with merchants directly. We also integrate our tracking via API into impact.com's platform, giving merchants a seamless reporting experience alongside their broader affiliate and partnership programs.
Rosie: You've worked with some of Australia's biggest retailers—can you tell us how you partner with brands? And the opportunities that you have available to brands?
Matt: Partnering with us is a seamless and straightforward process. We adopt a pay-on-success model, which is familiar to standard affiliate partnerships.
To get set up and onboarded into the network, a merchant needs to:
Join our program on impact.com and define a cashback offer for customers
Provide its marketing assets and merchant identifier number (MID), which we use to track sales
Wait about two weeks to go live across the network
We support all merchants with a launch campaign across email, social media, and push notifications.
Rosie: Describe how card-linked offer partnerships deliver incrementality for brands.
Matt: When evaluating customer lifetime value metrics, such as basket size and purchase frequency, we consistently observe the delivery of higher-quality customers. We attribute this customer quality to the rewarding experience we offer and the demographic characteristics of our card-linked program members. These individuals often include working professionals and higher-income earners who lead busy lives. They also tend to have good credit and a high disposable income level.
Rosie: What unique benefits do card-linked offer partnerships deliver compared to other partnerships?
Matt: Our merchants love that our program:
Works seamlessly across online and in-store
Doesn't miss sales due to device or tracking link challenges
Processes full and partial returns in real-time
Pushes notifications to all customers immediately after they purchase, telling them they received a cashback reward
Rosie: What role do technology and automation play in the advancement of the loyalty space?
Matt: A huge one. Consumers will always demand increasingly seamless experiences. Loyalty is currently experiencing rapid innovation to keep pace with consumer expectations, largely driven by automation technology. Card-linking technology is a prime example of this innovation, and we can anticipate many further advancements in the near future.
Rosie: What are some of the biggest opportunities and developments you're excited about this year's CLO space?
Matt: In 2023, we received significant interest from businesses and large member organizations that issue cards or have a substantial membership base. This includes banks, fintech companies, and superfunds that want to incorporate card-linked rewards into their consumer offerings. For instance, we recently launched a card-linking program for Employment Hero and are currently finalizing a contract with a major bank.
Many brands face challenges promoting adoption and repeat usage of existing rewards schemes because they often require consumers to activate each individual offer prior to purchase. CLO provides a more seamless experience. It allows brands to stand out in a crowded market without constantly needing to give the best offer.
Want to connect with partners like Furthr and Pokitpal? Contact the ANZ team at growth@impact.com to get started.