Gifting allows you to:
Explore new influencer relationships
Reach micro-and nano-influencers
Launch a low-cost influencer campaign
Create content (including video and photography) of your products
Run giveaways
Gifting is just one of many different ways to compensate an influencer for their work. Check out our ebook to learn about the other ways to pay influencers.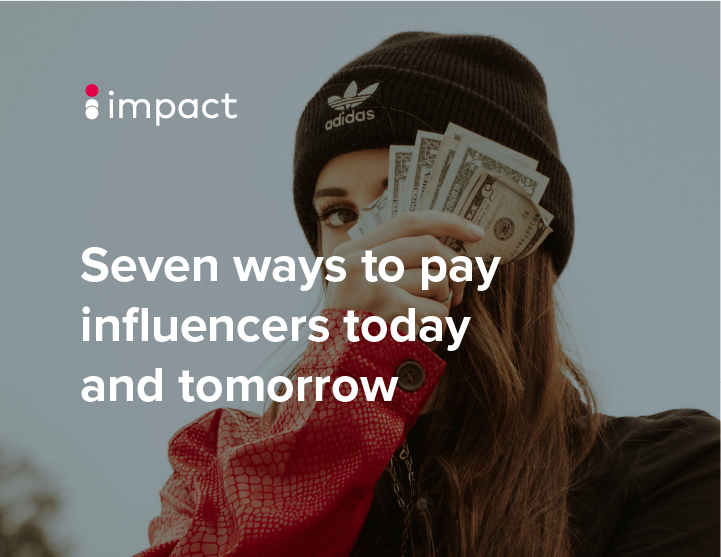 Seven ways to pay influencers today and tomorrow
Want this great info in ebook form? Download Seven ways to pay influencers today and tomorrow. Learn all about influencer payment, ROI, and the cost of influencer marketing.
Get my free guide
Influencer marketing and gifting benefits for brands
There are plenty of good reasons why you might want to try gifting with influencers. Gifting allow way brands to test the waters with influencers. Using this as a first encounter is low stakes for both partners. Influencers who do an excellent job of creating content are the ones brands want to work with in the future. So, if brands find partners who they want to work with through gifting, that can lead to future success and an investment well spent.
Not all influencers are interested in gifting as a payment method, but those who are can be valuable drivers of a brand's growth. Micro- and nano- influencers have high engagement rates with their audience, and they are the influencers most open to gifting.
Find the right influencers
Before you send out any gifts, think about the type of influencer that will be a good fit for your brand, product, or service.
Some things to consider are:
Audience/Niche: Who do they talk to? What do they specialize in?
Relevancy: What content resonates with their audience?
Engagement: What level of engagement do they get?
Geography: Is the location right for your brand?
Quality: Is it consistent over time? Does it align with your brand standards?
Channel: Are the channels (blog, Instagram, etc.) relevant for your brand?
Authenticity and honesty: Do you see any signs of odd activity like purchased likes and comments?
Manually compiling this type of information may take a long time, but there are solutions — impact.com, for example, makes this data easily searchable across thousands of influencers and potential partners. Using impact.com, you can spend more time strategizing about which influencer is a good fit for your program instead of spending hundreds of hours on sourcing information.
Don't overlook micro-and nano-influencers.
Having the most followers does not alway equal generating the most engagement. Micro- influencers, with 5 to 10K followers, have the highest rates of engagement with their audiences. The modern customer is increasingly prioritizing authenticity, which they often seek from smaller, more engaged communities.
Gifting also benefits influencers because it can put them in the position to create giveaways for their followers. These giveaways help influencers build engagement with their followers and help brands get their products into interested hands.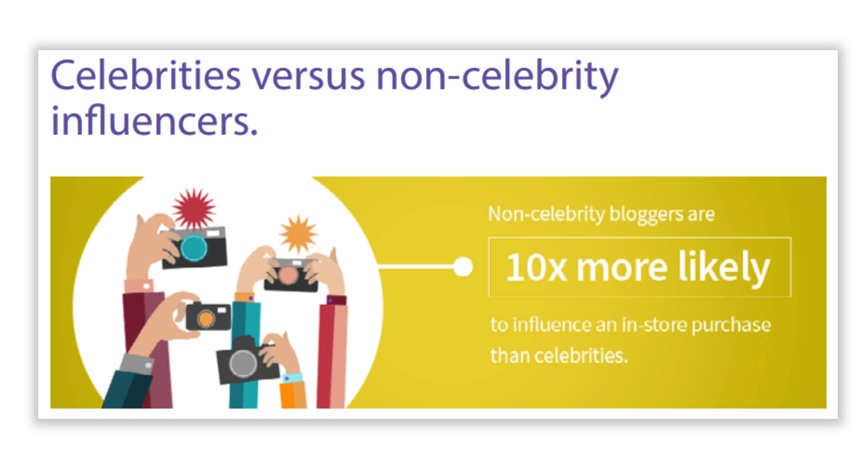 Some rules on accepting gifting and gifted products
Gifting is an easy way to build partnerships, and it comes with some rules about transparency so that followers of your influencer, and the FTC, are aware of the gift. As you are ultimately responsible for how your products are represented, here are a few of the FTC guidelines:
The influencer must be transparent that the product was gifted by the brand
Brands and influencers should use clear language to make the nature of the partnership clear
Hashtags like #gifted are useful for achieving clarity
For more information on FTC rules, check out their compliance guide, Disclosures 101 for social media influencers.
How to launch an influencer marketing campaign with gifted products
Though gifting is low cost and seemingly simple to execute, it's always a good idea to plan out each step of your campaign so you can be efficient and maximize return.
Answer these simple questions as you plan your campaign:
Products: What products would I like to gift?
Fit: Who are the right influencers for this product?
Delivery: How will you get the product to the influencer?
Media: What actions do you want the influencer to take — blog posts, Instagram unboxing videos, giveaways, or the creation of other assets?
Content: Will you be collecting the creative for later use?
Compliance: How will you assure compliance with FTC rules and adherence to your brand guidelines?
Tracking: How will you track the outcomes?
It's important to note that gifting might not always be the best mode of engaging with certain influencers. Even though some influencers would rather be compensated in other ways, it doesn't hurt to give gifting a try.
Influencer gifting is beneficial to both partners — especially for brands trying out partnerships and for nano- and micro- influencers. Influencers get to use products and to see how they work, touch, and interact with them. Firsthand knowledge facilitates authentic and genuine excitement and perhaps some great photos and videos for brands to use. Brands get to know potential partners and see authentic excitement about their products reach potential customers. With those Influencers who accept gifting and in situations where it is effective, it pays off for everyone.
You can read about many other ways to pay influencers in our ebook.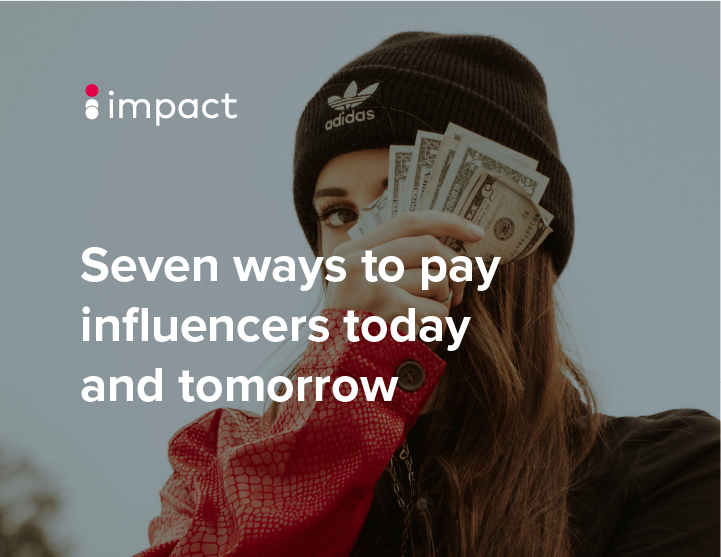 Seven ways to pay influencers today and tomorrow
Want this great info in ebook form? Download Seven ways to pay influencers today and tomorrow. Learn all about influencer payment, ROI, and the cost of influencer marketing.
Get my free guide
Now that you've mastered the fundamentals of influencer gifting schedule a demo to learn how impact.com's platform can help your brand strategically manage influencer campaigns and how it connects influencers and creators with the world's leading brands.
Want to know more about influencer marketing? Check out these other impact.com resources: