Influencer marketing, also known as brand partnerships, involves the collaboration with influencers with the aim to expand the reach of your brand on social media. Like any partnership, both brands and influencers require communication, collaboration, and nurturing to thrive and grow.
As more and more companies are investing in their influencer marketing network, it is important to ensure that your brand identity is not lost. To help your brand stand out from others and achieve the highest quality results possible, we recommend treating your influencer collaborations differently from other paid media campaigns.
Furthermore, getting the best from your influencers requires being a true collaborator throughout the partnership life cycle. Your active engagement will not only increase the effectiveness of your influencer campaigns — but will also strengthen your relationship with the influencers you choose. Plus, when you can build on your initial success in future campaigns and understand what works and what doesn't, you can make the most out of your partnerships.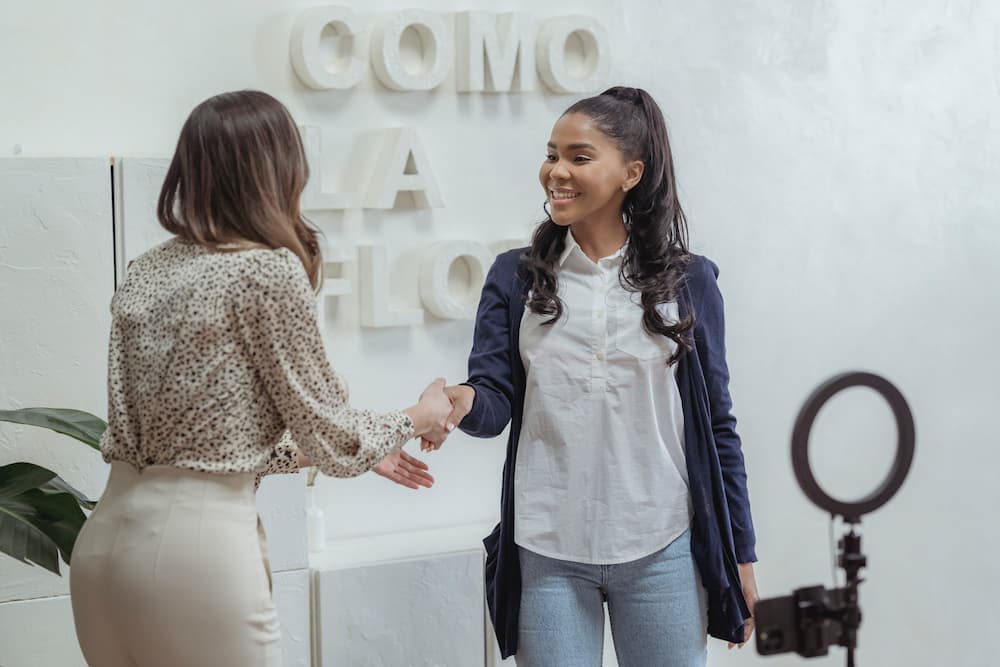 Managing and optimizing an influencer-brand collaboration is more than just asking questions like "how to negotiate with influencers".
Here are 7 tips for successful brand collaborations with influencers:
Determine your goals
Get to know your influencers
Do not adopt a one-size-fits-all approach
Automate your campaign
Measure your partner's performance metrics
Communicate clearly
Diversify your program
---
1. Determine your goals
It's not just about finding or knowing how to negotiate with influencers — it's important to have a clear workflow for each stage of your campaign lifecycle so you can maximize your marketing efforts. KPIs for influencer marketing campaigns are often slightly different than those of other partnership types, leaning more towards first-touch and brand awareness models. Remember to agree on an attribution model before you start your campaign.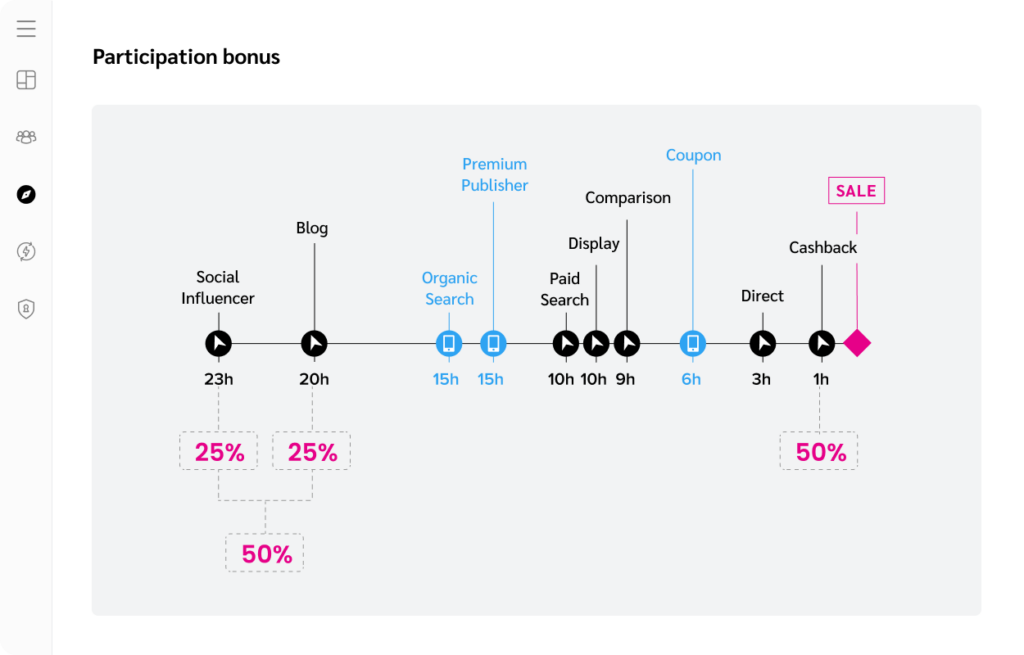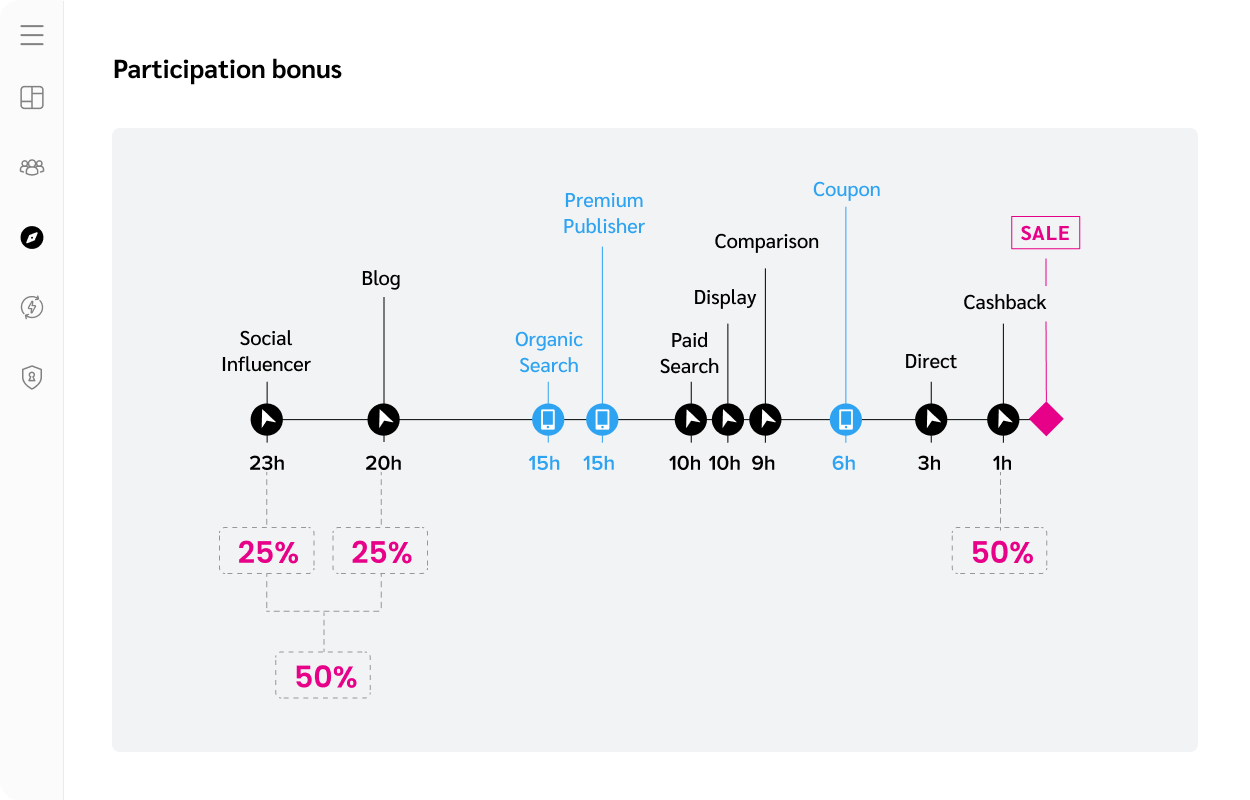 ---
2. Get to know your influencers on a personal level
Similar to welcoming a new employee, creating a team dynamic with the influencer you're working with is the first step to a successful partnership. Driving authentic relationships by creating a smooth onboarding process can help each influencer to feel connected to the brand and provide them with the tools they need to create powerful and authentic content.
---
3. Do not adopt a one-size-fits-all approach
An effective influencer marketing strategy requires you to speak to the right people, using the right tools as well as influencers. The first step is to define who is your target audience for this specific campaign. Once you have identified your target audience, you can create a matching set of influencer personas to help you understand the qualities you're looking for in an influencer.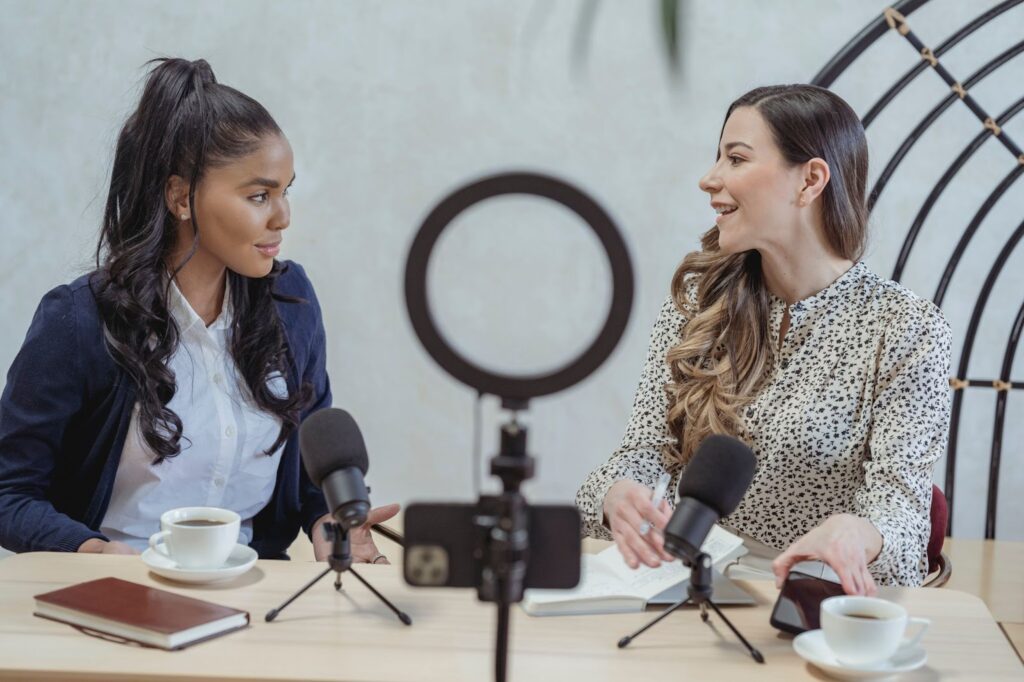 ---
4. Automate your influencer partnership campaign
Manually managing your influencer campaign is exceedingly time-consuming, inefficient, and often inaccurate. At Impact, we recommend investing in partnership marketing tools that will automate the process and give you a complete view of the full partnership lifecycle.
---
5. Measure your partner's performance metrics carefully
Given the investment enterprises are making in their influencer programs, the degree to which they are hands-off is somewhat shocking. Only 18% of companies feel able to measure the ROI of influencer campaigns, and 86% don't even understand how influencers calculate their fees.
Hence it is important to be clear on the metrics that will give you an accurate picture of your brand partnerships and influencer campaigns based on your objectives, and use the right tools to analyze data as well as track the full customer journey across devices.
---
6. Clear communication
Good communication is important to maintain influencer partnerships. Keep them in the loop at Good communication is key to maintaining influencer partnerships. We recommend keeping them in the loop at every step of the way with relevant updates. Having a smarter influencer marketing strategy can help you get see major gains in revenue and ROAS.
---
7. Diversify your partner program
To ensure that your campaign is both targeted and wide-reaching, it is recommended to Implement a mix of micro-and macro-influencers.
---
Get more in-depth tips for perfecting your influencer partnerships in our ebook, Are You Ghosting Your Influencers?, or contact a growth technologist at sales@impact.com to find out more about managing the entire partnership lifecycle.