eCommerce platform BigCommerce now offers even more revenue paths to its merchants thanks to a new partnership with impact.com. Merchants on the platform can now seamlessly plug into the impact.com platform to rapidly launch and easily manage affiliate and influencer partnerships programs – no developer time required. 
Sell more in more ways with BigCommerce and Impact
With more than 60,000 active stores and merchant representation in 150+ countries, BigCommerce is a top eCommerce platform that helps retailers drive billions of dollars in revenue. Its blazing-fast page speeds and powerful APIs attract businesses of all sizes, and now it makes building sales referral partnerships just as easy.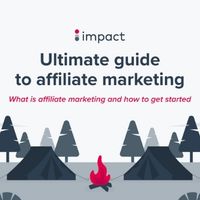 Ready to learn more about affiliate marketing? Download The ultimate guide to affiliate marketing.
"Our partnership with impact.com further illustrates our commitment to providing merchants access to the highest-caliber affiliates available in the industry," said Matt Dornfeld, director of business development, global omnichannel partnerships at BigCommerce. "Impact.com shares our desire to help merchants sell more and grow faster through affiliate and other channels to maximize success, and we look forward to working together to mutually support customers."
impact.com's integration with BigCommerce automates the entire partnership life cycle, allowing merchants to find new partners, track results, and reward them for driving sales to their business.
Additional benefits of the integration include:
The ability to easily uncover a partner's unique strengths and identify which paths are driving the highest conversions
Easy reversals of partner commissions associated with returned orders — saving time and money each month
Smooth imports of product catalogs into the impact.com platform to align payouts to SKU-level value
Check it out!
Already a BigCommerce merchant and  want information about impact.com? Reach out to our team at bigcommerce@impact.com to get started. Once you've purchased an impact.com subscription, you can install the app and hit the ground running with your partnerships program.