impact.com / creator Dashboard Overview for Creators
Unsure how to navigate contracting on impact.com / creator? This course is primed for just that. You'll learn how to negotiate contracts, understand the payment process, and set up your account to secure payments on the platform.
---
---
What you'll learn
Course overview
In this contracting course, you'll gain valuable insights on managing successful  creator partnerships so you can secure your hard-earned payments.
Industry experts Laura Press, Head of Affiliate and Partnerships Education, and Bryce Widelitz, VP of Publisher Innovation at impact.com, show you the necessary tools and settings you'll need to navigate contracting on impact.com  / creator. 
Learn how to decipher the campaign payment process, explain the payments timeline, and negotiate contracts like a pro. 
By the end of this course, you will be able to:
Negotiate campaign terms.

Access campaign payment details.

Use the payments timeline to configure payment settings.
---
Course curriculum
Negotiate Campaign Terms
4 min
Bryce Widelitz
Instructor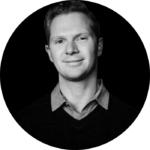 One of the best things about being a creator is the delightful experience of finding a campaign that aligns with your style and niche. It's even better once you settle on favorable terms for yourself and the brand! Learn how to negotiate campaign terms in this lesson.
Enroll now
Campaign Payment Details
2 min
impact.com / creator makes it super easy to view the most granular info about all your earned payments from different brands, as well as other little details like the processing fee you're charged for a given withdrawal. Learn how to view your campaign payment details in this lesson.
Enroll now
Configure Payment Settings
2 min
It's important to ensure that your payments are processed for all the actions you drive. In this lesson, you'll learn how to use the payments timeline to check that your payments are properly configured.
Enroll now