Engage: Affiliate and Partnerships Industry Training – Expert Course
Enroll in this course to learn expert tactics for creating sky-high engagement levels in your affiliate marketing campaign!
---
Who is this for?
Affiliate marketers
Who want to learn skills to help them be more effective in their roles.
Partnership leaders
Who would like to better support the teams that they manage.
Affiliate managers
Who want to stay organized and increase their efficiency.
---
What you'll learn?
Course overview
Brands can secure high engagement levels in a variety of ways. In this course, however, we'll be focusing on only the most potent methods to guarantee victory across the board. You'll learn about creating SEO-optimized content, trademark + bidding programs, and advanced negotiation tactics!
By the end of this course, you will be able to:
Explain how to produce SEO-optimized sponsored content.

Explain and implement a trademark + bidding program. 

Highlight how to conduct advanced negotiation.
---
Course curriculum
SEO-Optimized Sponsored Content
5min
Coady Joy
Coady Joy, Head of Partnerships Education at PXA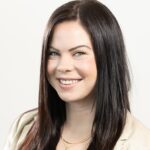 Learn more about SEO-optimized sponsored content, one of the most rewarding routes to high engagement. Click below to get started!
Start learning
Partner Placements
10min
Cassie Aulie
Director of Partnerships of the commerce team at Dotdash Meredith
Cassie Aulie explains all about TM + budding! Click below to learn more!
Start learning
Cart Abandonment Partners
5min
Coady Joy
Coady Joy, Head of Partnerships Education at PXA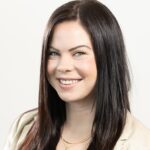 Next, we'll turn to defining what exactly cart abandonment partners are and what they can do to boost a brand's conversion rate, and more!
Start learning