Grow Your Affiliate Program with Google's Single-Use Promo Codes
Looking for a sure-fire way to boost your affiliate program? Google and impact.com have got you covered! Discover the beauty of Google's simple single-use promo code program in this course.
---
---
What you'll learn
Course overview
Google Pay is much more than a mobile payment service — merchants get a sweet cut of the deal with Google's single-use promo codes! These are magic bullets for game-changing business growth. 
impact.com teamed up with Google to extend this offer to you. (PS: No impact.com account needed to reap the benefits.) 
In this course, Coady Joy, Head of Affiliate and Partnerships Education, teaches you the ropes of Google's single-use promo code offer, why they're beneficial, and how to set them up. 
By the end of this course, you will be able to:
Outline the purpose and function of Google's single-use promo codes.

List the benefits of these codes.

Demonstrate how to set up single-use promo codes.
---
Course curriculum
Single-Use Promo Codes on Google
1 min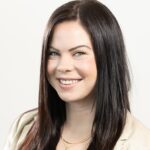 Generosity = abundance! Here, Coady explores the mechanics and the magic of Google's promo code deal for merchants.
Enroll now